In today's websites, media is ubiquitous, which means that you have to spend a lot of time organizing and managing your media. If that sounds familiar, you will be glad to know that the latest version of WP Media Folder has added several new quality-of-life improvements.
WP Media Folder is a WordPress tool that helps you manage your WordPress Media Library. WP Media Folder 5.1's biggest introduction is the ability to import and export the data and structure of your WordPress Media Library, but that is not all. You can now also upload files to Amazon S3 with one click and search your files better. Let's dive in!
Importing and Exporting your WordPress Media Library
WP Media Folder is a file manager for your WordPress Media Library. If you take the word 'manager' to heart, or if you manage a large website, you might have set up a structure to optimize your workflow, and you cannot just let a good workflow go. WP Media Folder's latest update lets you export both your directory structure and the data so you can take your media management formula with you wherever you go.
Importing and exporting is a new tool available in WP Media Folder's settings under the Import/Export tab. The process starts by exporting some or all parts of your WordPress Media Library, depending on your needs.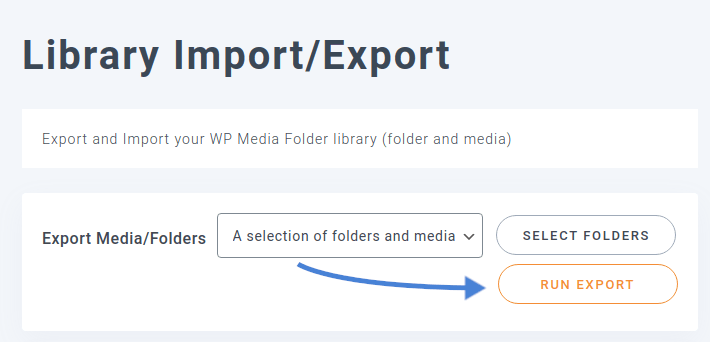 If you are migrating to a new WordPress blog, or if you simply want to take a backup, you can export all files and media. If you want to retrieve and export only a subset, for example a particular directory, you can export instead a selection of folders and media. Lastly, if what you are interested in is not the media itself, but the way it is organized, you can instead export only the folder structure.
After you choose what kind of data to export, press on the run export button to save the files locally. All exports are XML files, and media is saved simply as the URL pointing to it. You can import these XML files directly beneath by choosing the exported file.

Once again, you can choose to import only the folder structure or to import both the folder structure and the media to your library. In the former case, tick the option just below. Otherwise, leave it unticked to re-upload the media. Finally, press the run import button to conclude.
Managing your WordPress Media Library
When your WordPress Media Library is an intricate system of folders and sub-folders, searching for media can be a chore, but not with the latest update. If you navigate to WP Media Folder's main settings, you will find an option to search file in a folder and its subfolder.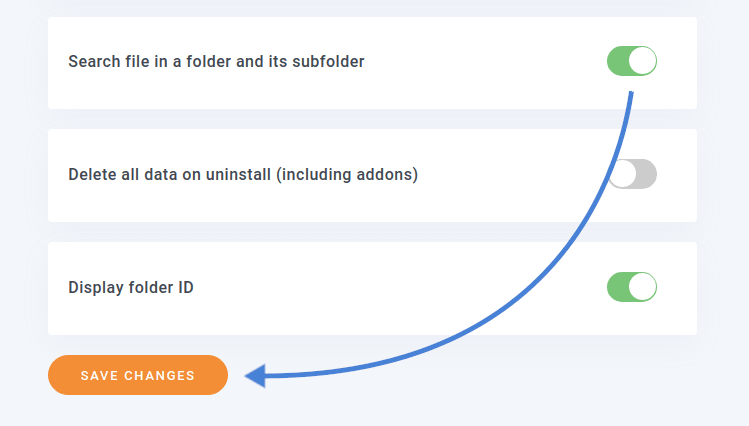 If you enable this option, save and search in your WordPress Media Library, the search does not stop looking in the current folder, but looks recursively in all sub-folders. Similarly, when creating gallery shortcodes from the WordPress Gallery tab in the settings, you can include all images in the subfolders.
The next set of new features concerns Amazon S3. WP Media Folder lets you store your media on remote servers. With the latest update, WP Media Folder makes it much easier to move or copy files from your WordPress Media Library to your Amazon S3 cloud server.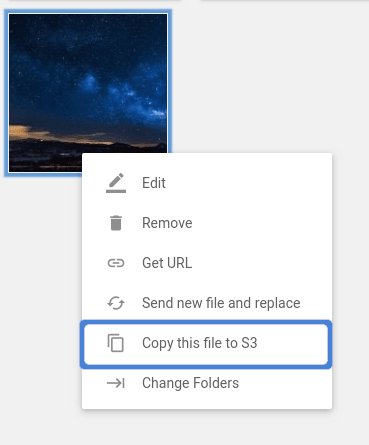 You can right-click on any file and upload it immediately to your linked Amazon S3 account. You can also select a batch of files and use the top menu's upload files to S3 button to save the selection to the cloud.
Other minor updates to WP Media Folder include a new helper.php file for developers and web designers, as well as a new option to reset all filters and display all media at the same time. You can keep track of changes here, but the bottom line is one: don't just manage your WordPress Media Library, but manage it easily with WP Media Folder.