WP Meta SEO - WordPress SEO plugin
The WP Meta SEO plugin gives you a full control over your WordPress website's SEO with accurate & advanced tools, for FREE!
WP Meta SEO comes with time-saving tools , including: a bulk editor for all your meta including posts, pages and all custom post types, a bulk image information and resizing tool and a bulk SEO link editor. Use all those SEO tools while editing content with a live on page SEO analysis based on 7 criteria. The most WordPress advanced redirect, 404 error and sitemap manager is also included. And what else? A bunch of people reduce the size of the pictures with handle (HTML resizing), not optimized at all! Now WP Meta SEO is going to fix that for you!
Main dashbord with SEO check for WordPress config, images, redirect and content optimization​​
On page SEO analysis and edition, optimize content by following SEO criteria. Works on page, post and custom post type​​
Global meta content edition on a single view with AJAX saving, edited in a breeze!​
Replace image in all content instance
404 indexation, internal broken link checker and redirect on a single view
Redirect all 404 errors to home page, custom page or dedicated plugin page
Mange link titles from a bulk interface and in the WordPress link manager
Activate the social on page optimization, complete data and get nice shared information
The WordPress SEO plugin, live
Understandable WordPress SEO
---
We're here to help you get the best SEO ranking, and that's why we've built an understandable SEO plugin. You got a dashboard that summarizes all the criteria, provides an onpage analysis for each criteria and helps you to fix it. WP Meta SEO is advanced for SEO specialists, and easy for the final user.
Fastest meta edition in WordPress
---
Meta content editing is faster than ever before and can be done from the content itself or from a dedicated interface. The bulk meta editor is simply the fastest process in WordPress to edit all your meta. You get tools like bulk copy titles as meta titles, filtering and searching in post types and automatic saving. Edit your custom meta, go to the next line, and it's saved automatically with AJAX and readily-available online!
Smart SEO on page analysis
---
WP Meta SEO comes with a tool that is able to analyse each page of your WordPress website and help you fix potential SEO issues. Check how to fix the criteria, modify the content, reload the analysis, and you're done! your SEO dashboard is updated.
Context based image resize
---
It's very important for SEO to display images at their natural size (an image with dimensions 250px by 250px should be displayed with a size of 250px by 250px), and thankfully WP Meta SEO includes a unique tool that dynamically resizes all your website images in one click when required. What's more, the resizing is done in the image's context (when an image is used in several articles, pages, custom post type). As a result it improves your site's speed and design and overall your SEO performance.
WordPress image alt, title and info
---
Image's alt, title, legend and description attributes are not something you usually care about when you optimize a website for SEO. Nonetheless it's essential! those image information add content to your page and help you to be more present in image searches. The main problem is that there's a lot of images to edit and each image can be used in several posts, pages... and that's why we've included the image meta and info optimization check, on page and in a bulk editor interface. You'll be able to edit:
Image file name (replaced in content)
Image title
Image alt tag
Image legend
Image description
Redirect and 404 manager
---
The 404 and redirect manager is a tool that allows you to handle all 404 errors you can encounter, both from external or internal content. Plus, you can customize your 404 page or redirect all 404 pages to home page as a setting. The tool comes with the following features:
Crawl your content and index all internal 404 errors
Index 404 errors that come from external sources (broken backlinks)
Index 404 on media
Index valid links for redirection
Hit number count
One click redirect
Link removal in content
Flush all 404 indexed links
Filter and search by link type, status, redirection status
Sitemap xml and HTML
---
The sitemap generator has been built for final users. Make your content selection, including WordPress menus and generate XML + HTML sitemaps in no time. All features:
Generate automatically xml sitemap
Generate automatically HTML sitemap
Sitemap source: menu selection (can be any content type), post, category of post, pages, author content
Setup update frequency and priority for each link
Copy and sync a xml sitemap to root for external SEO tool
HTML sitemap display with 3 columns and display position for each type of content
Add link in the robot.txt
WooCommerce and 3rd party plugin compatiblity
---
If you're running WooCommerce, using a page builder, or any other custom post type plugin - in fact the majority of the WordPress plugins - WP Meta SEO will work for you! You'll be able to fill and fix all SEO content right from your WordPress product or custom post type or from the bulk editor. Plus you can import all meta from the Yoast SEO plugin and the All-in-one SEO plugin.
Google Analytics WordPress integration
---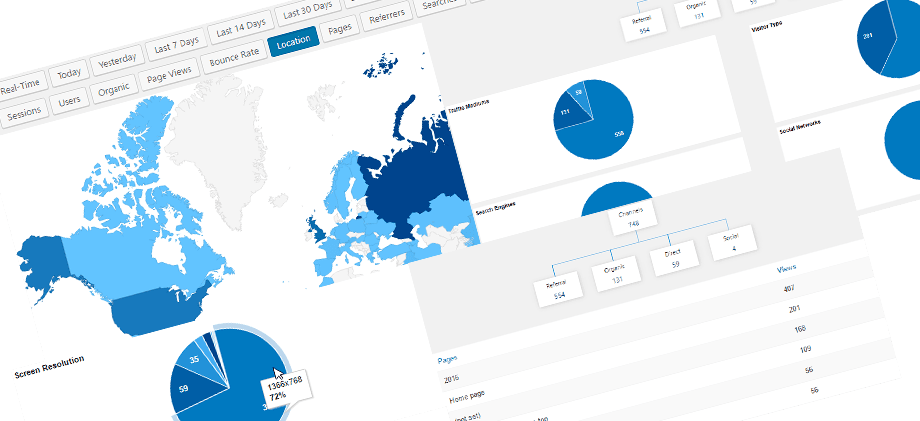 SEO optimization is therefore hard to imagine without Google analytics analysis. We've included in the plugin an easy way to enable Google Analytics tracking in 2 clicks. Then, from the WordPress admin you'll get access to all the stats that matter with graph view, clean data tables and up to 100 different statistics screen view.
PLUGIN FEATURE LIST
All additional features included

Link title
A bulk title link editor is available, add additional content to your links

SEO from content
Edit and check all the SEO from your editor using the onpage analysis not just from a separated view

Quick view dashboard
All SEO criteria and Alexa rank can be checked on a single view from your SEO dashboard

Ultra fast bulk edition
The plugin uses AJAX saving while typing, nothing is lost everything is saved instantly

Image optimized in content
Image size optimization is done right in your content from the bulk editor

Filter your content
The plugin uses custom filtering for custom post types, designed to optimize massive amounts of content

Add content for better SEO
Add content to your media right from the image bulk editor - image description and legend

Image rename
File name modification is possible for all your images from the bulk editor, no broken links!

Start quickly
Installing the plugin on an existing website? Bulk edit all your content and get better rank in no time

SEO for pro
Are you a SEO specialist or site admin? You have option to force SEO criteria on page validation when you need

Multi-lingual ready
The plugin is using WordPress standard language files and is totally translation ready. Also support all major multi-language plugins

Import SEO data
WP Meta SEO can import meta info from the popular Yoast and All-in-one SEO plugins

WordPress framework
WP Meta SEO uses the WordPress framework as much as possible. It has the advantage of being light and compatible

Plugin update
Maintaining websites with plugins can be very painful because of license limitations. WP Meta SEO uses WordPress standard updater

Help your users with 404
404 errors are bad for marketing and user experience, design a custom 404 page and redirect all 404 pages n one click
Custom social sharing
For each item define a cover, title and text. Let users share something nice from your WordPress website!

Accessible for final user
The SEO is accessible for final users and also flexible, you can disable the on page SEO block and use only the bulk view

Image optimization
Additionally to the image dynamic resizing there's a full integration of ImageRecycle image compression
WORDPRESS PLUGIN INTEGRATION
Compatibility and 3rd party integration's with the plugin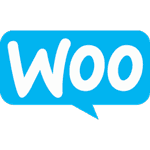 WooCommerce
Fully compatible with WooCommerce - Get more sales by increasing your traffic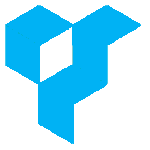 Visual composer
Visual composer, DIVI builder user's, you'll be happy to hear that WP Meta SEO is fully compatible with the plugin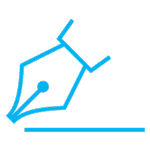 For every theme
10 000+ users can't be wrong. The plugin has been tested on tons of themes and plugin providers
Get the plugin now, it's totally free
OR get support and our

WordPress bundle - All WordPress commercial plugins for 1 year
$130