WP Media Folder - Media manager with folders
Stop searching for an image through thousands of media, and instead just navigate like you do on your desktop file browser. You'll be able to upload and drag'n drop media into folders and sub-folders.
WP Media Folder is a real time-saver plugin, with it, you can manage and order files and images, from the native WordPress media manager. Using the default WordPress media manager also means that the plugin will be highly compatible with all the other plugins that you're using. There's nothing else to add, just watch our demo to get a clear idea of what you can do with it. The plugin also includes an enhanced version of the WordPress gallery manager, with themes + a NextGEN gallery importer.
Select single or multiple files and drag'n drop them into folder and sub-folders​
One click folder creation
Organize media from the media grid view​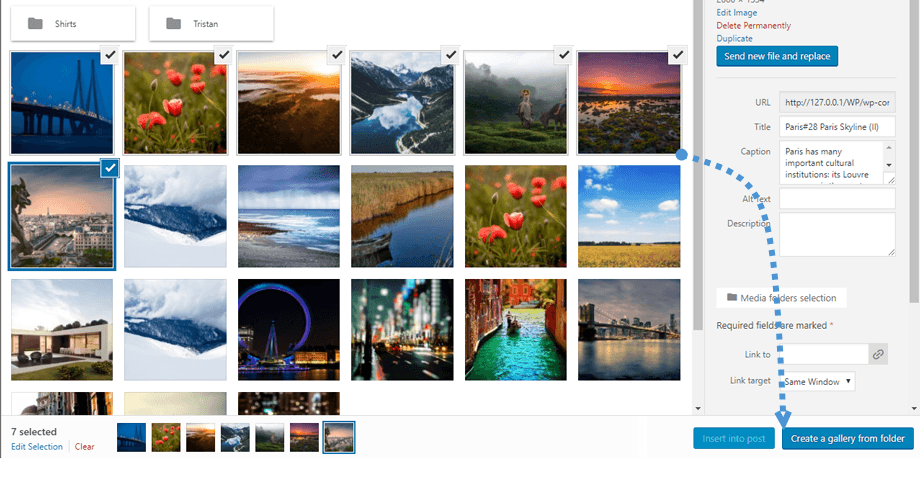 Create gallery from folder
NextGEN gallery importer: import and sync NextGEN galleries as folders in your media manager
Custom filter media by folder, media type, media dimension right inside the WordPress media manager
Order your folders and media by type, ID, date, name, size, file type. Order is saved
Limit access to your media for your editor and create automatically a dedicated folder per user​
The WordPress folder manager, live
Faster WordPress media manager
---
WP media folder is just few KB of code! it couldn't be any lighter. This means that the plugin works on all servers - even the smaller ones - and as fast as if you're using your own desktop. Folder creation, navigation and filtering is done in no time. WP Media Folder is based on our own taxonomy to manage folders and you can import default WordPress media categories on install.
WordPress media folder made easy
---
Upload single or multiple files directly into the folder you want, create folders, sub-folders, sub-sub-folders and so on. Select files, drag'n drop and classify your media in folders with cover images. Stop wasting time searching for your images!
Sustainable, must have plugin
---
As WP Media Folder builds upon native WordPress media manager and simply overloads it, you can stop using it whenever you want without risking losing any of your media. This means that you won't lose any WordPress content in case you want to uninstall the plugin. Plus, the folders are generated using a custom taxonomy that won't change any link to your media, even if you move them from one folder to another.
WordPress gallery from media folder
---
We've implemented a gallery feature in WP Media Folder. You can now create galleries from a folder exactly like in WordPress but with advanced features. You have 4 inbuilt themes: masonry, portfolio, slider and default enhanced gallery, and it also comes with a NextGEN gallery importer (import NextGEN galleries as media folders). The lightbox feature is also available on single images, as an option in the plugin.
Main media folder gallery features:
Create agallery from a media folder
Automatically add to the gallery with new media from folder
Define gallery image size
Add a custom link or a lightbox to gallery images
Select image size
4 themes: WordPress default (enhanced), masonry, slider, portfolio
WordPress media order & filter
---
WP Media folder is capable of advanced WordPress media filtering and ordering. You can filter your media by file type or size, or order them by title for example, and everything is saved automatically. So the next time you open your media manager your display will be clean. What's more, as a parameter you may define custom image dimension and file weight filters.
MORE INFO ABOUT MEDIA ORDER & FILTER
Import + sync server media and folders
---
If you already have media on your server, perhaps uploaded using FTP or from a gallery manager plugin, you can import the content right in the WordPress media manager. Select a folder or a subfolder from your server, click on import and it's done! The folder structure is retained and the media files are made available in the native WordPress media manager. We've also added an automatic sync feature that lets you sync any server folder with a WP Media folder, whenever you want!
MORE INFO ABOUT MEDIA IMPORT & SYNC
WooCommerce and 3rd party compatible
---
WP Media Folder is compatible with WooCommerce. In an e-commerce website you need to manage a lot of images for each product, or each category of products. It thus degenerates and quickly becomes complicated to find your images. Now you'll be able to classify your products images in folders. All plugins that use WordPress media manager will be able to use WP Media Folder.
Update-Replace-Duplicate existing media
---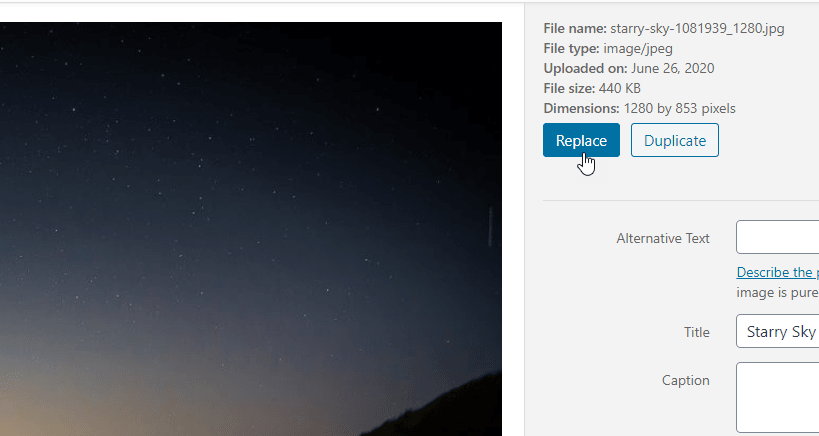 Media replacement is something extremely useful, it removes the need of searching for an old media, removing it, uploading a new one. Just click on replace et voilà! There's a "security switch" to only replace media with other files having the same format ( from jpg to jpg, png to png, gif to gif…) so links to media won't be broken. You also have the option of duplicating media in case you want to do some modifications on a media while preserving the original one.
Add files with style
---
WP Media Folder includes a feature to add design to files that are available for download, such as PDF or ZIP files. Define the colors of the download button and your media links have the same style all over your website.
PLUGIN FEATURE LIST
All Additional Features included

Drag'n Drop
Full drag'n drop interface: Drag'n drop to upload & move multiple media and folders. Everything is saved on the fly using AJAX

Editor compatible
Managing folders and media is possible with all plugins and editors that use the WordPress default media manager

AJAX navigation
All folder navigation is AJAX-based from folders to the folder tree accordion

Ultra light
The plugin is a natural improvement over the media manager, with a small size and zero frontend impact

Gallery layouts
4 gallery layouts to choose from in the media manager. Gallery features can be disabled to keep theme compatibility

Filter your media
The plugin adds some additional custom filtering options, such as based on file types, categories, size ranges, weight ranges

Sort folders & images
You can sort image and folder by date, names, title, size and type and it's saved using cookies (by user)

Better file insertion
File insertion, for example with PDFs, can be designed to have a real download button, not just a link

Start quickly
After installing the plugin you have the opportunity to import all post categories as media folders

SEO friendly
Automatic media renaming with pattern, on upload, is available. Give to your media the name they deserve to be indexed

Multi-lingual ready
The plugin uses WordPress standard language files and is totally translation ready. It also supports all major multi-language plugins

Import images and folders
WP Media Folder got an inbuilt import tool. It's very flexible, can crawl your server, select and import files and folder structure

WordPress framework
WP Media Folder is based on WordPress custom taxonomy for files and folders. It has the double advantage of being light and compatible

Plugin update
Maintain websites with commercial plugins can be an arduous process because of license limitations. WP Media Folder uses WordPress standard updater

Folder cover
Add a custom cover per folder, helping to identify your media visually without having to go inside the folder
Media views
Display your media with 3 views: list (compact), small thumbnails, big thumbnails

User media access
Optionally limit access to your folders by creating a root folder per user automatically
Flexible search engine
Search your media across all folders or only in a specific folder, it's compatible with our filtering system
WORDPRESS PLUGIN INTEGRATION
Compatibility and 3rd party integration's with the plugin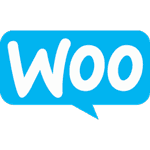 WooCommerce
WooCommerce fully compatible. Manage your products faster, keep your media organized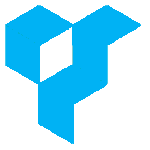 Visual composer
Visual composer users, you'll be happy because WP Media folder is fully compatible with the plugin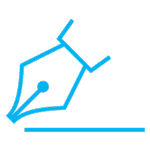 For every theme
10 000+ users can't be wrong. The plugin has been tested on tons of themes and providers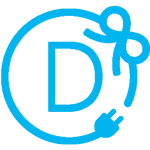 DIVI Builder
DIVI builder from Elegant themes fully compatible. Manage images and galleries with folder from the builder.
Beaver Builder
Beaver Builder fully compatible. Manage images and galleries with folder from the builder.
Content builders
WP Media Folders also works with all other major content builders, like: ACF, Site Origine, Themify builder and Live Composer page builders
Choose a plan to get support and new version updates
WordPress bundle - All WordPress plugin for 1 year
$120
RATING & REVIEWS
WP Media Folder
WP media folder - Folders in WordPress media manager
"I found that this plugin did exactly what was advertised and everything is well configured by default to start quickly. Now installed on every website I got, the WordPress default media manager? no more, you can't go back!"
Rated 4.9/5 based on 498 reviews