Manage files: from Google Drive to WordPress & WP File Download
Once you've connected the plugin with Google Drive, 5 easy steps process, you'll be able to manage files in your Google Drive and automatically have them synchronized on your WordPress website.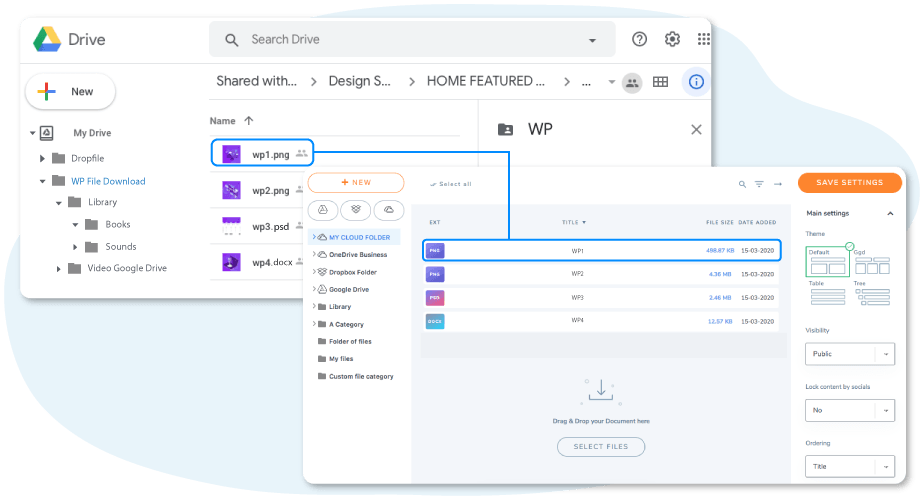 By extension you can even use your file browser to manage your WordPress files by taking advantage of the Google Drive's file synchronization software.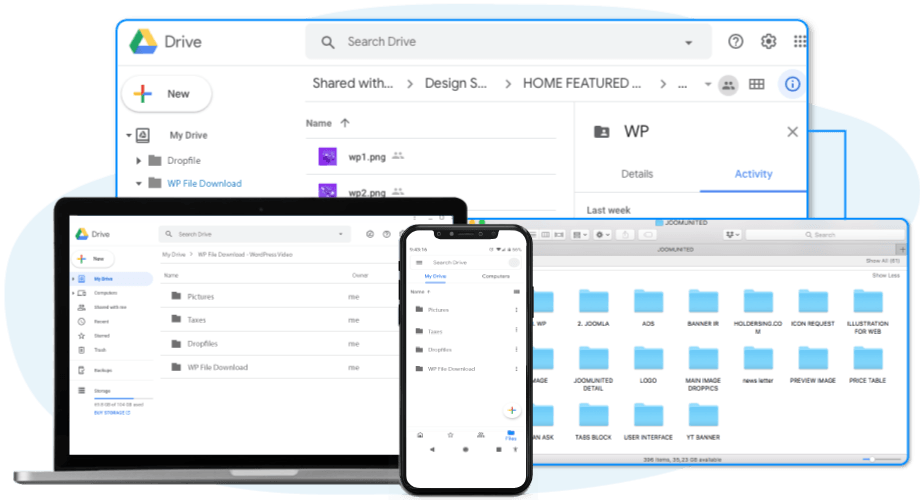 Each category of files in WP File Download is represented with a folder in Google Drive with a root folder that bears the name of the website connected. It also means that you can have both your local server files and Google Drive ones stored without any problems!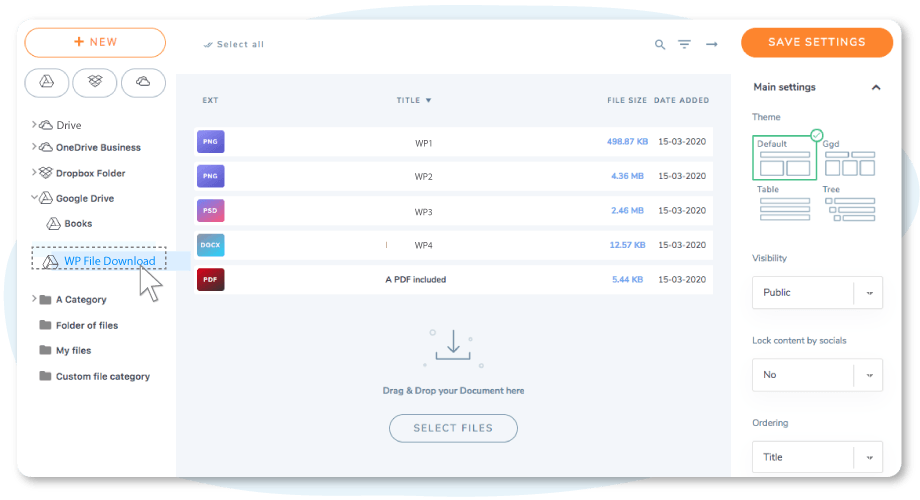 Manage files: from WordPress / WP File Download to Google Drive
The synchronization works both ways, which means that you can upload files in WP File Download (our WordPress plugin) and then access and manage these files from Google Drive. This is perfect if you're looking to synchronize a large amount of files or to give a client access to a file category without giving access to WordPress administration panel.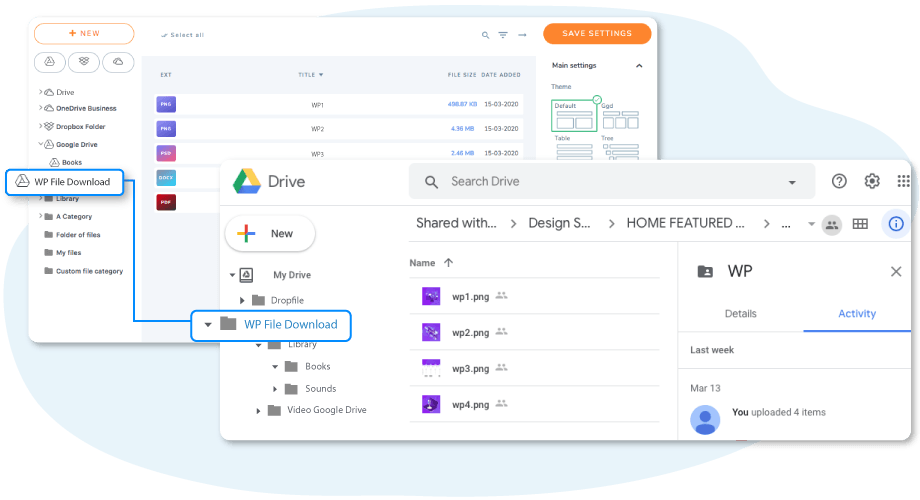 What elements are synchronized by WP File Download?
The Google Drive - WP File Download two-way synchronization includes:
All files format allowed in WP File Download and Google Drive
File names
File descriptions
File creation dates
File update dates
Google Drive folder or subfolder position
Google Drive folder or subfolder add/renaming and removing actions
How does the connection works?
Don't worry, you don't have to be a developer to ensure the connection works :) All you have to do is create a Google App (free of charge) to get your credentials or use the quick connector to login to your Google account from the plugin. There are several synchronization methods that fit different server requirements, such as AJAX sync, Curl, or custom Cron tasks. You can also setup a sync delay or force the synchronization manually by clicking on a dedicated button. Finally, there's also the online documentation and our support team is available to help you with any configuration.