Image gallery overview
Droppics is the most powerful yet easy to use image and gallery manager for Joomla. No more need to go in the component and go back in the article, you just need to create a gallery, drag and drop pictures from the article editor and you're done!. Both frontend and backend in the same way.
This extension is really easy for beginners to manage galleries and single picture: generate a custom sized image in one clic, create automatically a custom slideshow, apply amazing effects on image and galleries.
NEW! Manage remote video from Youtube, Vimeo and Dailymotion like images and fromend image management with a decated template.
Requirements: PHP 5.3+, MySQL 5+, Joomla 3.x
Main advantages
Create a gallery with lightbox in 3 clics
Use Droppics from the editor and in frontend
Manage videos among images
AJAX multi upload
Thumbnails generation on upload
Display customization without css
Regenerate images from original & custom sizes
Gallery design theme included
Multi-level galleries
Order images and galleries with drag'n drop
SEO optimized
Droppics is the most advanced, faster and yet easiest Joomla image & gallery ever created.
Joomla gallery manager
Build amazing image galleries with style!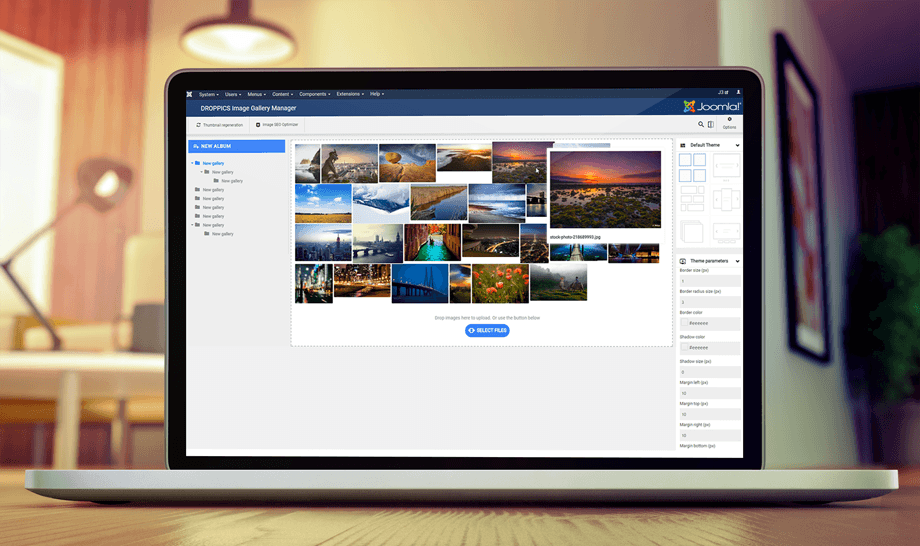 Droppics is the most intuitive image and gallery manager for Joomla, interface is fully AJAX powered
Masonry responsive theme - Dag'n drop image oragnization, define unit size​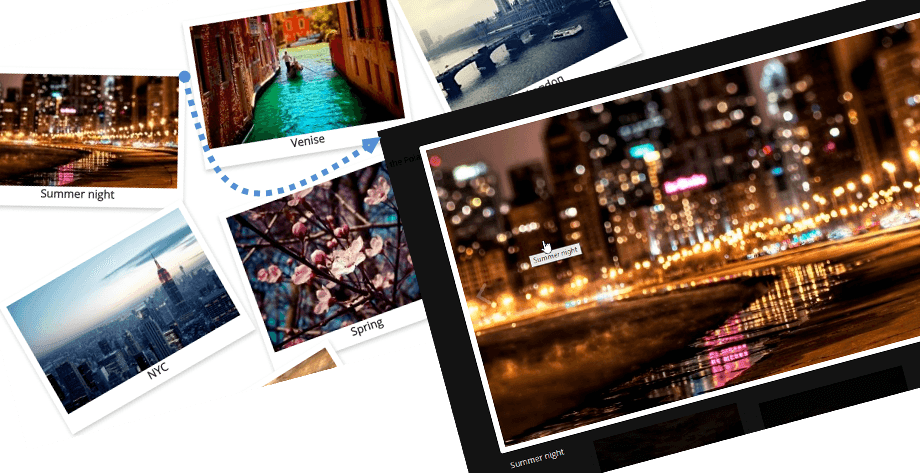 Polaroid theme, display picture with possible rotate effect and caption for thumbnail and lightbox​
Default theme with sub-galleries AJAX navigation​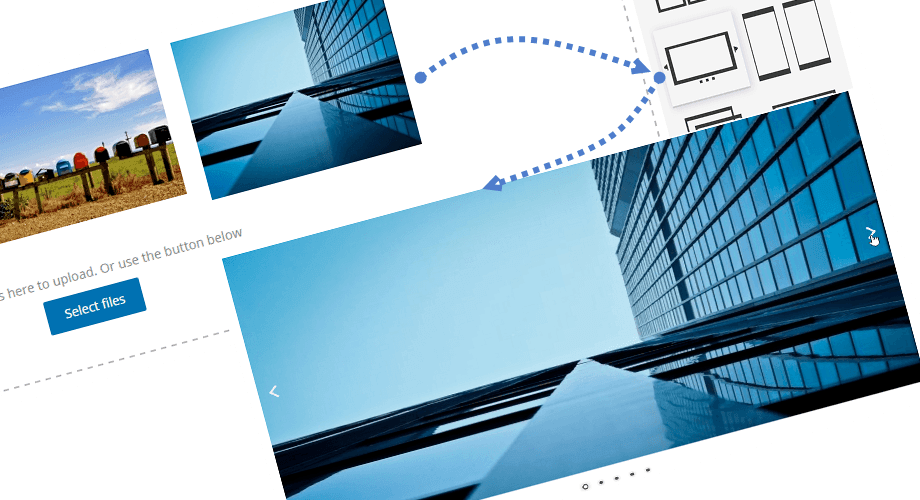 Create and add a slider in your content has never been easier, upload, pickup a theme, insert!
Custom slideshow theme: build a slideshow with HTML content, auto size fit, thumbnail navigation...​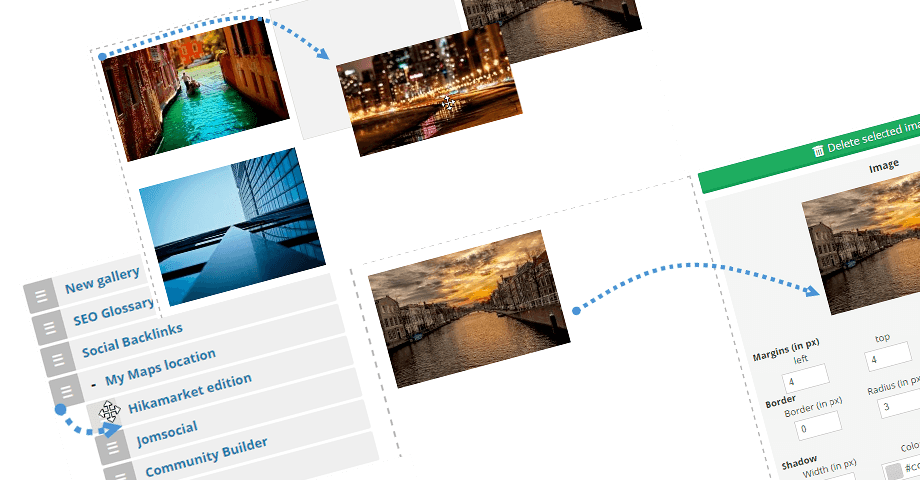 The whole component is AJAX powered, use drag'n drop to or multi level gallery, image, edit content
Single image edition included
Use the extension as your image manager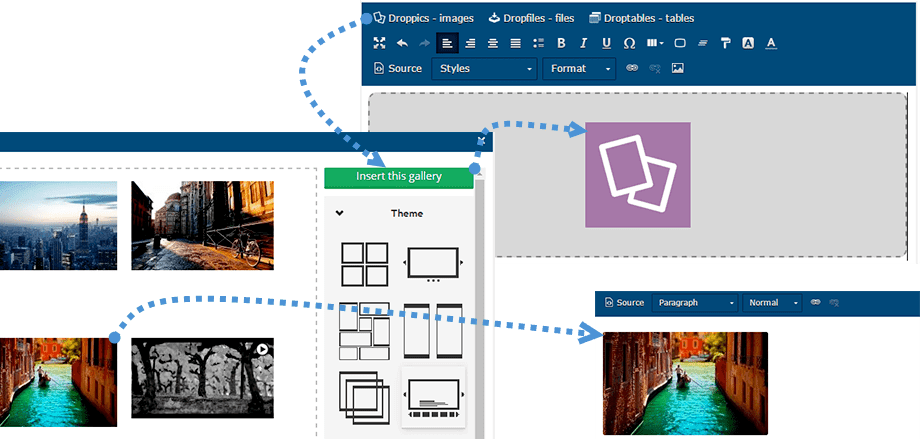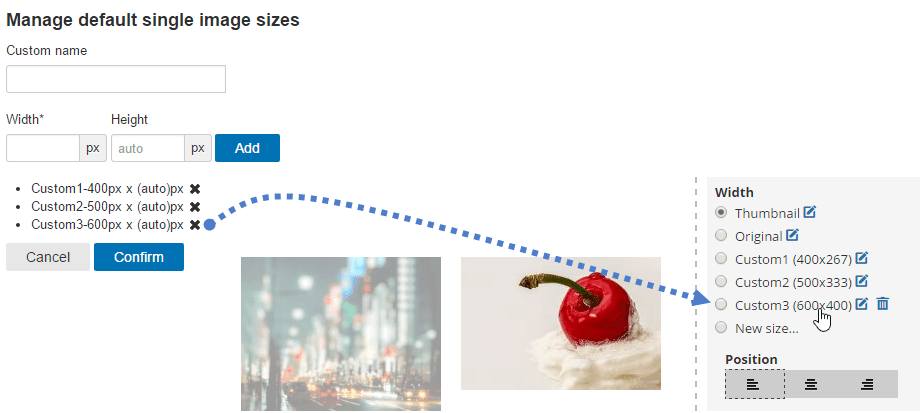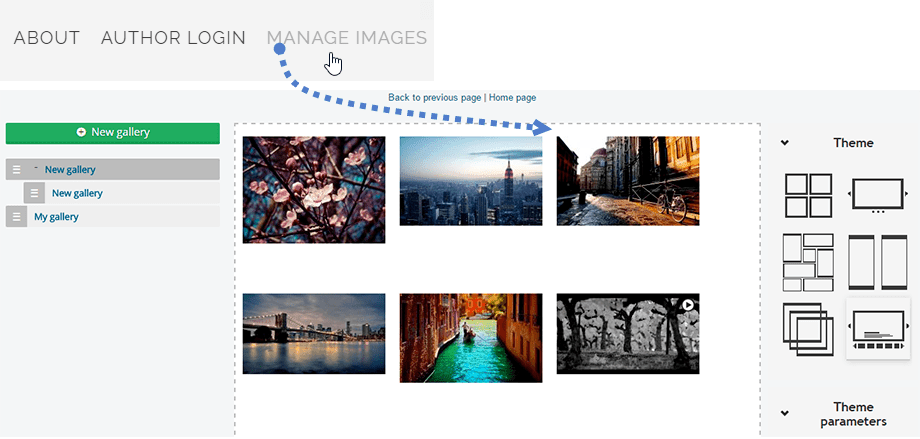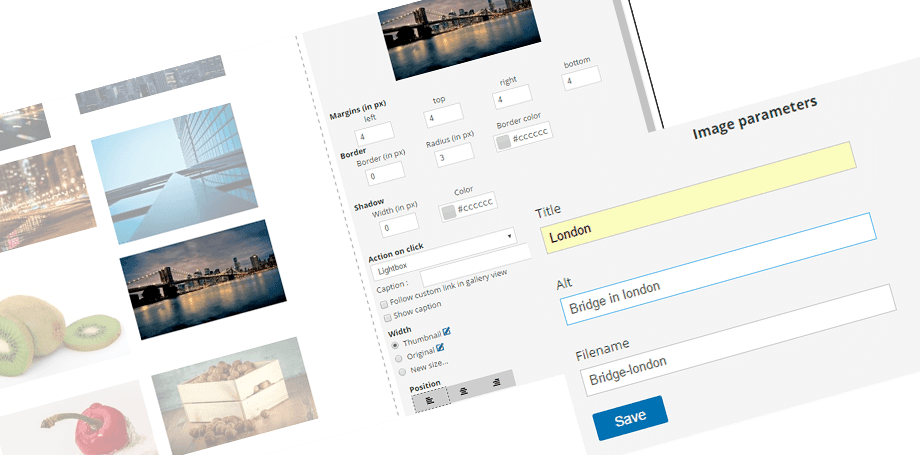 All you need as image parameter for position, display and SEO
Insert custom link in gallery as well in single image and manage video on the same interface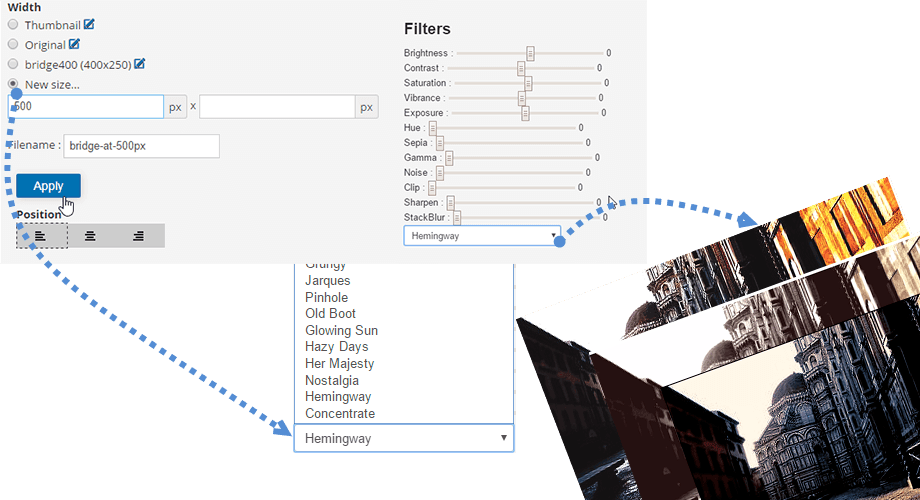 Generate infinite image size from originals and apply nice effects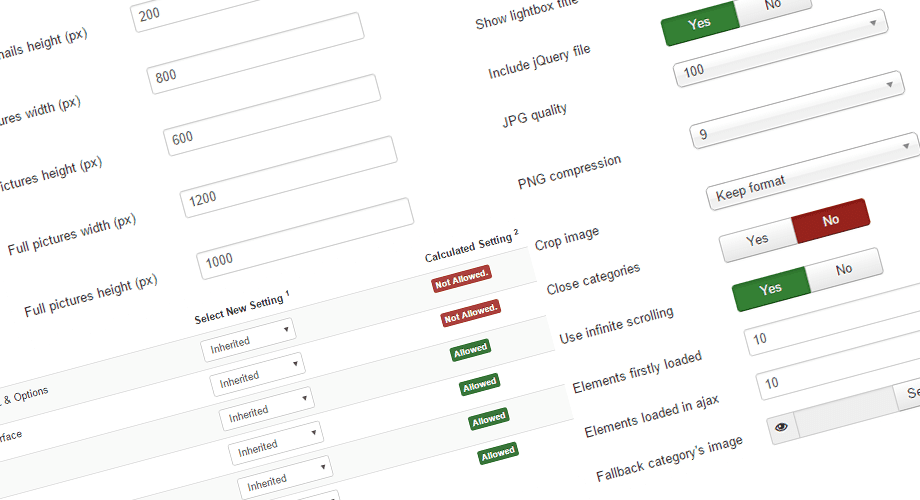 Image edition ACL restriction, original and thumbanil automatic generation, image quality settings and muck more
Video
Joomla image gallery manager
Single image management, live
Manage single image like gallery image
Features & integration
Main features and 3rd party integration
| | | | |
| --- | --- | --- | --- |
| Dedicated K2 plugin | Language available | Additional themes | Third party plugin |
Manage gallery or single images
Add custom image size from original picture
Multiple gallery levels
Online image edition and effects
AJAX navigation through gallery levels
Add links to menu items or Joomla article
6 amazing images and gallery themes
Manage Youtube, Vimeo, Daylimotion video
Different theme possible in each image gallery
HTML5 fast uploader
Image ordering with drag'n drop
Apply border, border radius, box shadow
Joomla native ACL to limit access to images
Single image alignment and visual design
1 advanced slideshow theme with custom text area
SEO: define a cutom file name, title alt
Auto thumbnails with a predefined size
Images are materialized in your editor