Sitemaps Easy to Generate and to Find!
---
Sitemaps are files that are made up of a list of URLs. When Google and other search engines find a sitemap, they open them up and crawl every link in the sitemap, ensuring that no post or page goes undiscovered. Now, WP Meta SEO allows you to generate your own sitemaps… effortlessly! From the first sitemap option view, hit the generate button and just follow the links! The XML sitemap have a unique name so no worries about 3rd party/theme plugins and the HTML sitemap have a dedicated WordPress page.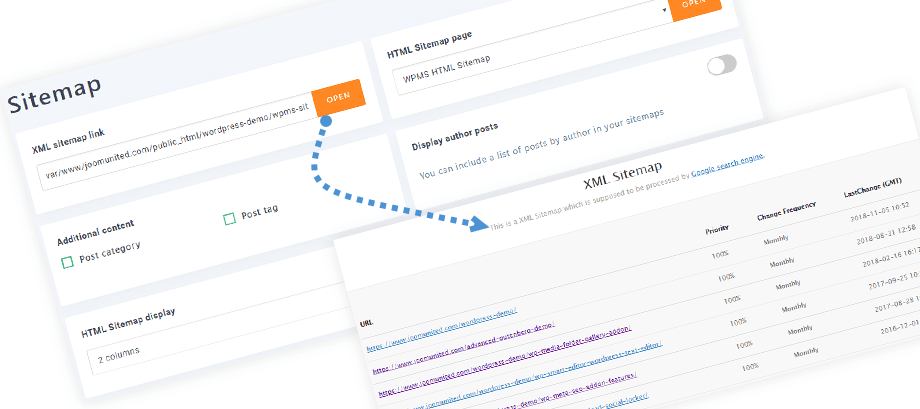 Google Search Console Sitemap Automatic Submission
---
An added benefit enjoyed by WP Meta SEO ADDON users is the ability to automatically submit generated sitemaps to Google Search Console, ensuring new pages are crawled as soon as possible.
In order to set this link up, head to the search console and authorize your Google account to be used with your WordPress website. Place the code you're given in the next field and authenticate to conclude!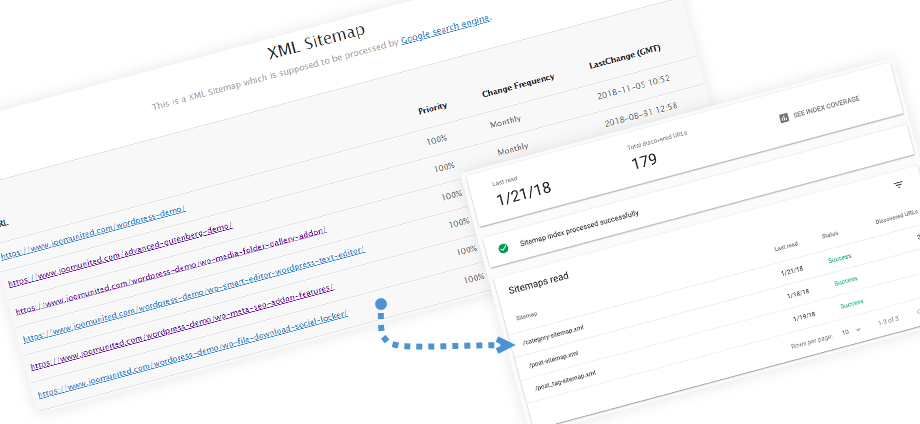 The Content you Want in your Sitemap
---
WP Meta SEO makes the process of content selection to in your sitemap totally easy and powerful. By using simple checkbox or group of checkbox, current and future content is added to your sitemap. Usually sitemap is following the menu structure, we have that option too!
The content you can include is:
Menu, sub-menus selection
WordPress pages
WordPress posts and categories of posts
Tag content
Author pages
The plugin Addon also includes all the custom post types like WooCommerce and all 3rd party plugins
Add custom URLs to sitemaps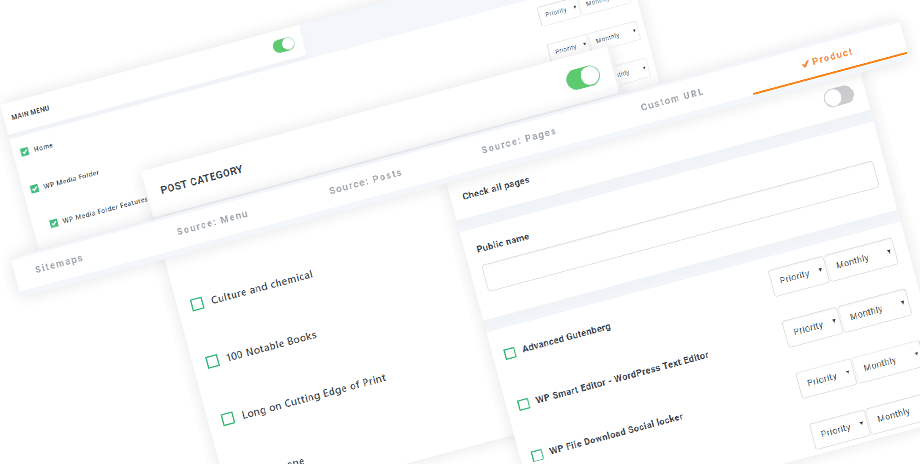 Sitemap Link Checker
---
WP Meta SEO got a feature that let you crawl and check for errors in your sitemap links. Avoid submitting pages with 404 errors to Google!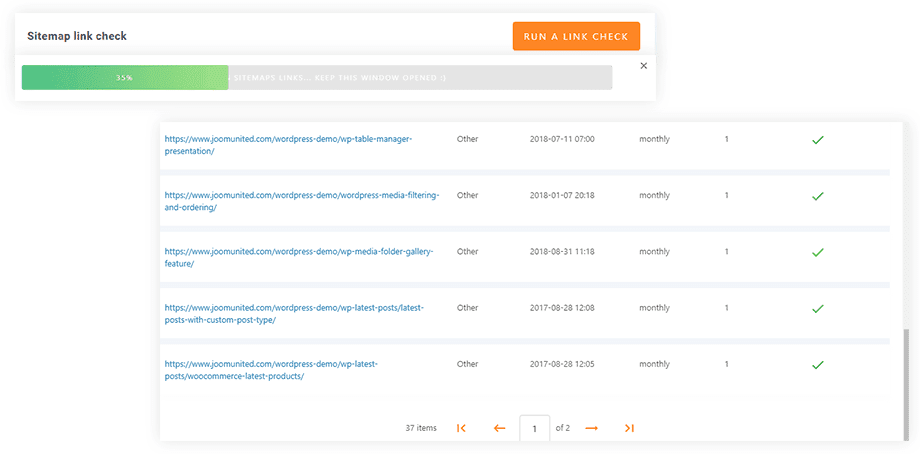 HTML Sitemap with Layouts
---
WP Meta SEO generates HTML sitemaps and include it in a dedicated WordPress page, alone or among other content in your page. The amazing part of the HTML sitemap generation is the layout, usually it's pretty massive and boring to read. Now you can define which element is going is which column, using a simple dropdown list.
Furthermore, you got 2 additional themes: accordion and tabbed themes.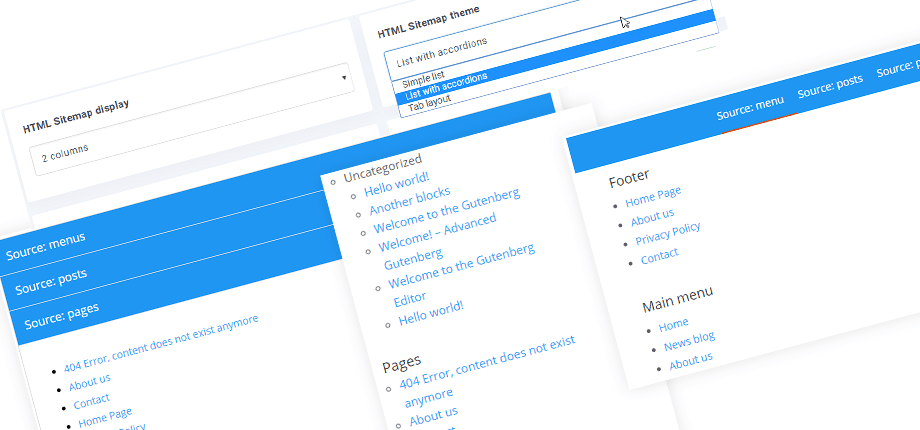 Additional Features for your Sitemap
---
You can also opt to include your sitemap in your robots.txt file, which is the file that is normally opened first by search engines, and to make a copy of your sitemap at your root for easier access. A root sitemap.xml is also often used by SEO marketing tools or alternative search engines.