It has not happened to you that you have problems when looking for your files in your File manager? Well, WP Media Folder will make your life easier :).
With WP Media Folder you can filter all yours media files using size and weight.
Setup your owns Filters
You can Add Some Filters by access to the Plugin Configuration.
Go to Settings > WP Media Folder > General > Media Filtering
Here you will see all the size and weight filtering options, you can:
Add Some Filters by clicking on Add New Size / Add New Weight
Edit the actual Filters
Delete the actual Filters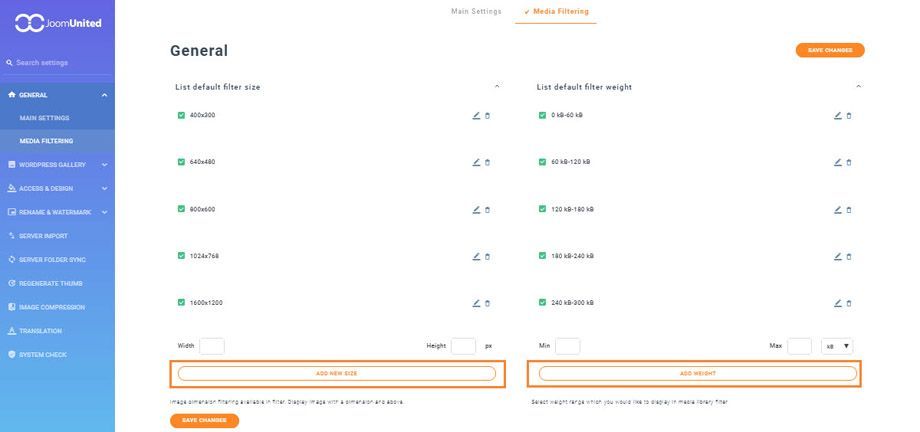 Just fill the boxes with the Size/Weight that you want and click on SAVE CHANGES.
And that's it, is really simple 🙂.
Using Filters
When you are adding some images to the post/page you'll see the option for the filters and it's really easy to use, you just have to click on Sorting/Filtering and click on the filter you want to use, there are some options:
Display only my own Medias: It will display just the media files that you have uploaded.
Media Type: All the media options (Image, Audio, Video, PDF, Other)
Date: Here you can select a filter with the month/year that the media has been uploaded
Size: In this option you can filter your media by its size(You will se all the filters you've added before)
Weight: You can use this filter to see all your media files by its weight
Sort Folder:Name(Ascending,Descending), ID(Ascending, Descending)
Sort Media:Name(Ascending,Descending), ID(Ascending, Descending)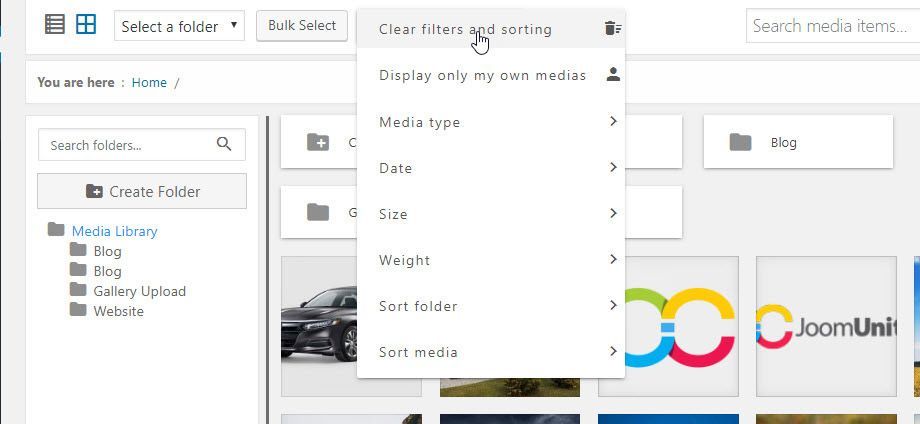 Upload and embed Videos and PDF in the Wordpress Media Manager
With our plugin you can embed and manage videos and PDF files and it is really easy, Just go to the WP Media Folder Manager.
Add new post/page > Add Media > Upload Files > Add a Youtube, Vimeo or Dailymotion URL to embed a video. Finally fill the box with a video Link and click on Upload(You'll see the videos embed on Create a Gallery Option at the left panel).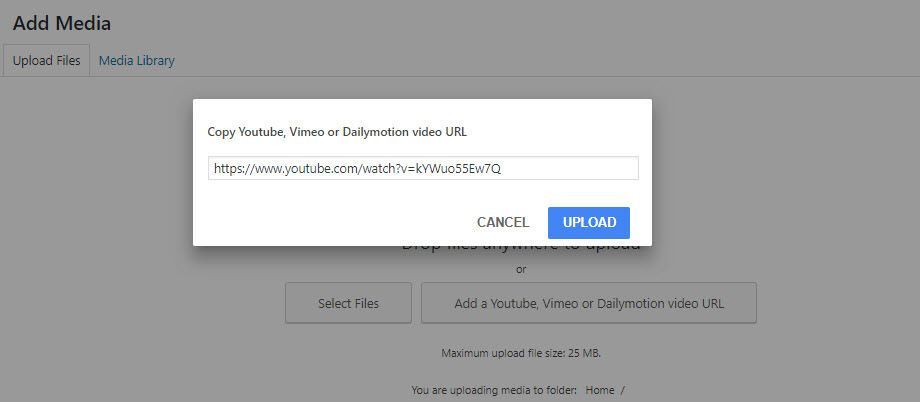 You can also Add PDF by clicking on Select Files or drag'n drop the file, embed it by clicking on the PDF file and select ON in PDF Embed option in the right panel.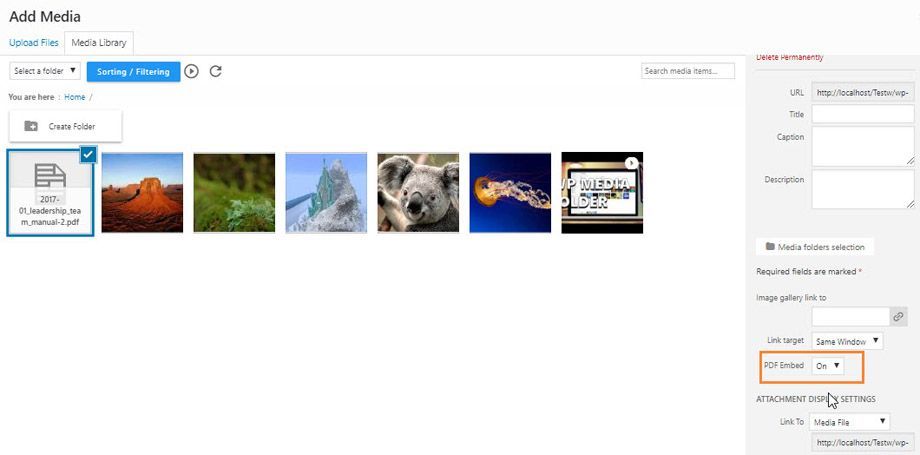 Manage Your Videos and PDF
To manage your Videos just click on its file icon, you'll see all the options in the right panel:
URL
Title
Caption
Alt Text
Description
Remote Video
Image Gallery link to(You can link it to another direction)
Link Target
Alignment
Link To
Size
You can also manage your PDF files by clicking on it, You'll see some options in the right panel:
URL
Title
Caption
Description
Image Gallery Link To
Link Target
PDF embed
Link to
Limit Access to your Media by User or User Role
With WP Media Folder you can manage the access to your media by user or role and it is easy, just go to Settings > WP Media Folder > ACCESS & DESIGN > MEDIA ACCESS.
Enable Media Access By User or User Role option.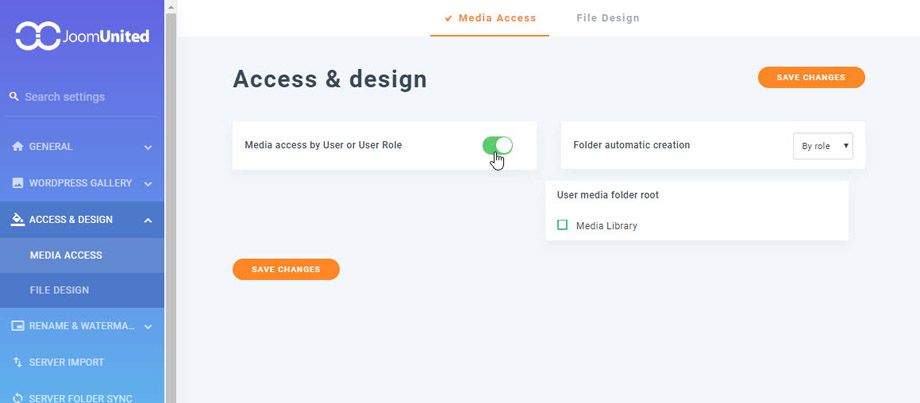 The folder automatic creation option is to create automatically a folder per user or per wordpress user role. Finally click on SAVE CHANGES.