What can you do with WordPress tables? It's easier to answer the opposite question: what can't you do with WordPress tables? The latest updates to WP Table Manager have brought more responsive tables, Elementor widgets and more to your WordPress blog. Now, the WordPress plugin is adding integration with another popular WordPress theme editor: the DIVI builder.
The DIVI builder is similar in some aspects to WordPress' native Gutenberg editor: it lets you create posts and pages by choosing blocks. However, DIVI is also much more than that. It is a fully-fledged theme editor that lets you create entire themes with barely any constraints. And now, there is one fewer constraint because WP Table Manager's latest update lets you embed WP Table Manager tables right along your other DIVI builder.
Managing WordPress tables in the DIVI builder
Embedding WordPress tables in the DIVI editor is easy—effortless. To embed a table in the DIVI builder, open a post or a page and edit it with the DIVI builder. When adding a new module, simply look for the WPTM Table module.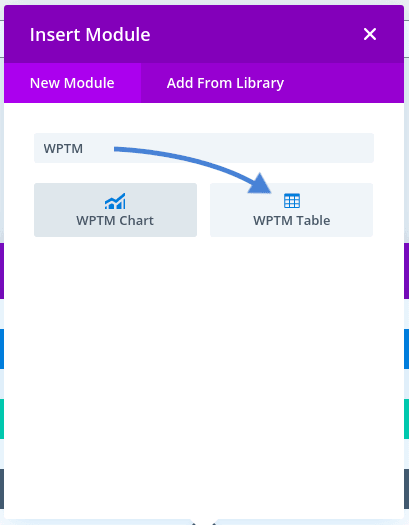 Once you create the WPTM Table module, double-click on it and choose a table from the very first field. Use the dropdown to choose a previously-created table and save changes to embed the table in your post or page. You can edit the module as you would modify any other DIVI module: you can change its background, set its style or give it additional classes using the module editor.
In addition, you can manage the table's data by clicking on the edit table button from the content tab. Clicking on this button will take you directly to the table editor to make your changes.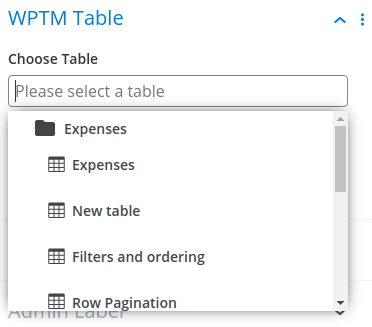 The embedded table in DIVI works just like any other table embedded as an Elementor widget or Gutenberg block. That means the table retains all of its formatting and even its responsive options, so your table looks good whether on mobile, tablet or desktop.
Embedding charts and visualizations from tables in the DIVI builder
WP Table Manager makes it easier for you and your readers to interpret tables by creating charts and visualizations. The latest updates don't force you to choose between using the DIVI builder and embedding charts. In fact, WP Table Manager does not provide just one DIVI module, but two: one to embed a table, and another to embed a table chart.
The procedure to embed charts is very similar to inserting tables as DIVI modules. Once again, enter the DIVI builder in a WordPress post or page and create a new module. This time, look for the WPTM Chart module and create it.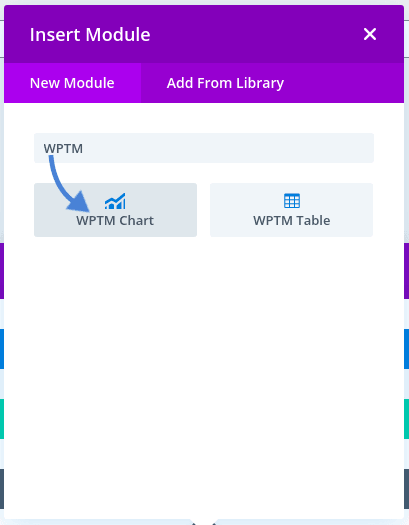 All you have to do to embed your table's chart into your content is choose a chart using the first field. You can keep editing the module, just like before, but you'll find that choosing a chart is likely to be sufficient in most cases: one step is all it takes to add a chart into the DIVI builder.
If you need to make a quick fix to your chart, you again have the option of going to WP Table Manager's chart editor by clicking on the edit chart button after choosing the chart you want to embed. Save changes to complete the process and embed the chart in your WordPress blog.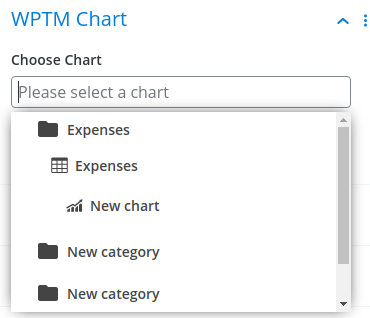 Over the past releases, WP Table Manager has become more than just a table editor with a brand new design for its editor and new responsive options. That's all well and good, but those changes would be meaningless if you couldn't share your tables and charts on WordPress. Now, you have more options to do just that with the new DIVI builder integration!
Interested in adding WP Table Manager to your DIVI workflow? Click here to learn more about the WordPress table manager plugin.