Google Drive, Dropbox, OneDrive, Amazon S3 - the cloud services never end. WP Media Folder brings all your favorite cloud services to your WordPress blog, creating a diverse media library to boost your content. However, there is one must-have feature when you are creating content for your WordPress blog.
The best thing about cloud services is that they let you collaborate with editors, writers and other content creators. When you do that, there is one thing that matters more than anything else - you expect to have whichever cloud services you are using to be in perfect synchronization with your WordPress website.
Automatic Cloud Synchronization
WP Media Folder's version 3.1 focuses extensively on just that - automatic cloud synchronization, making sure that your WordPress plugin is always perfectly in line with your cloud services. WP Media Folder's synchronization settings have now been moved to a new tab in the plugin's settings.
You can set up WP Media Folder's automatic synchronization from the cloud menu in WP Media Folder's settings. The new synchronization tab comes with just two options that control the entire synchronization functionality - the method and periodicity of the synchronization.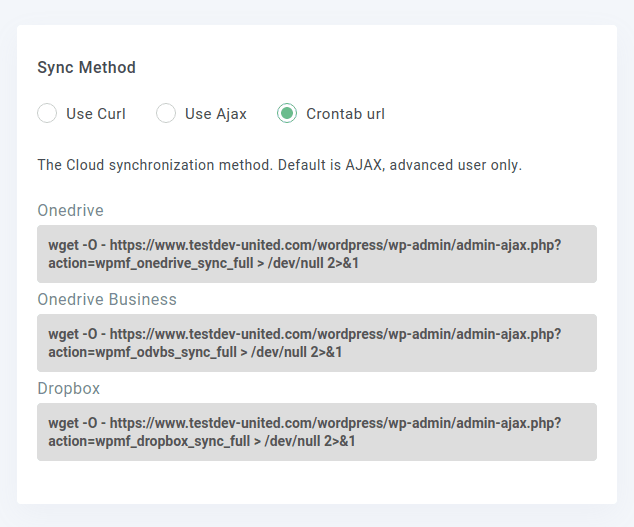 WP Media Folder offers three different methods to handle synchronization, depending on your server access constraints - cURL, AJAX and crontab. AJAX is probably best known as it is used in the frontend to update data without having to refresh pages. With the cURL method, WP Media Folder uses the namesake command-line facility. Finally, with the crontab method you get cron commands for synchronization.
Whereas the method defines how WordPress' media library will be synchronized, the periodicity defines how often WP Media Folder's chosen automatic synchronization method should run. WP Media Folder offers a periodicity starting from 5 minutes and running up to once every two days. If you want, you can disable automatic synchronization altogether by setting the periodicity to never.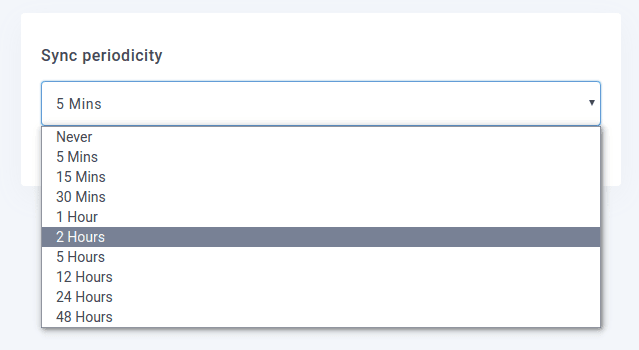 With the periodicity, you can strike a balance between having your WordPress blog and the cloud services in consistently-perfect synchronization, and giving you enough time to recover from mistakes. A shorter periodicity naturally makes updates more frequent, but with a longer periodicity, you get ample time to fix mistakes, such as files that were uploaded inadvertently.
Running Manual Synchronization
Just because you set up an automatic synchronization routine for WP Media Folder, it does not mean that you cannot run synchronization manually. From your WordPress Media Library, you can right-click any cloud folder, whether Google Drive, Dropbox, OneDrive or Amazon S3, and click on run full synchronization.

Another novelty in WP Media Folder 3.1 is a new indicator while the synchronization is running. While the indicator is present, WP Media Folder is putting the cloud service in agreement with WordPress by copying files around as need be. The loading-bar disappears automatically as soon as the synchronization concludes.
Synchronization between all of your cloud services and WordPress is a must-have. With WP Media Folder, you do not have to worry about keeping every file lined up perfectly. Two options is all it takes to configure the synchronization, with the plugin taking care of everything else on your behalf.