Few people do not have a Google account. Many of them use Google and its suite of tools practically daily. The usage varies, from students looking for free cloud storage to entire teams using Google Photos to share photos and collaborate when working on them.
If, like them, you are a power user of the Google suite, and if you also manage a WordPress blog, the latest WP Media Folder cloud integration makes it easier to work with both seamlessly. The latest WP Media Folder Addon lets you synchronize your Google Photos to create WordPress albums and galleries with ease.
Integrating Google Photos and WordPress
The Google Photos integration on WordPress follows previous connections with Dropbox, OneDrive and Google Drive itself, among others. Like the rest of the services, Google Photos' integration with WordPress also has to be set up. The configuration resides in WP Media Folder's settings under the cloud sub-menu, in the aptly-named Google Photos tab.
In this page, you will need to input two values: the Google Client ID and Google Client Secret, both of which you can retrieve from the Google Developers Console. Create a new project from the console and generate an OAuth Client ID for a web application. This will give you the credentials that you need to connect WP Media Folder with Google Photos, but it's not the end of the process.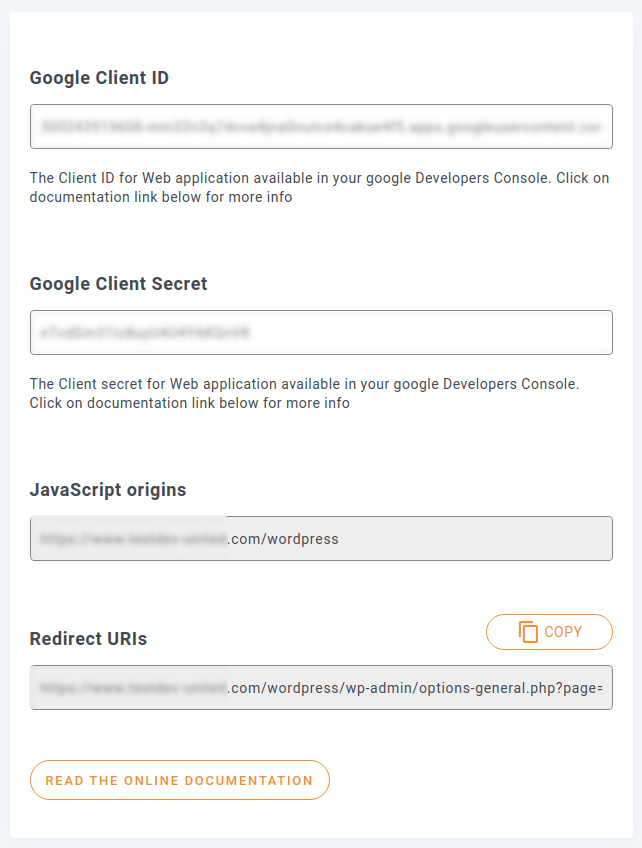 You will also need to update the newly-created Google project to allow WP Media Folder to communicate with Google Photos. Copy the JavaScript Origins URL and the Redirect URI from the WP Media Folder Addon configuration page. Paste them into their respective fields in the Google Developers Console.
There is one final step to complete the process. In the spirit of security, Google necessitates that you authorize the domain name. Add your WordPress blog's domain name to the list of authorized URLs in the OAuth Consent Screen in the Google Developers Console. Back on WordPress, input the client ID and secret, and then save changes. Once the page reloads, click on the Connect Google Photos button up top.
Create WordPress Galleries from Google Photos
Now that the hard labor is behind you, you can reap its fruits. The Google Photos integration does not change the way you work with WordPress galleries, it only enhances what you can do with them. All new Google Photos functionality resides under the Media menu, in the namesake sub-menu.
The page shows a list of Google Photos albums and uploaded pictures. You can select individual photos and import that selection to your WordPress media library, or import entire photo albums at a time. Whichever option you choose, you need to identify a local WordPress media folder where to place them.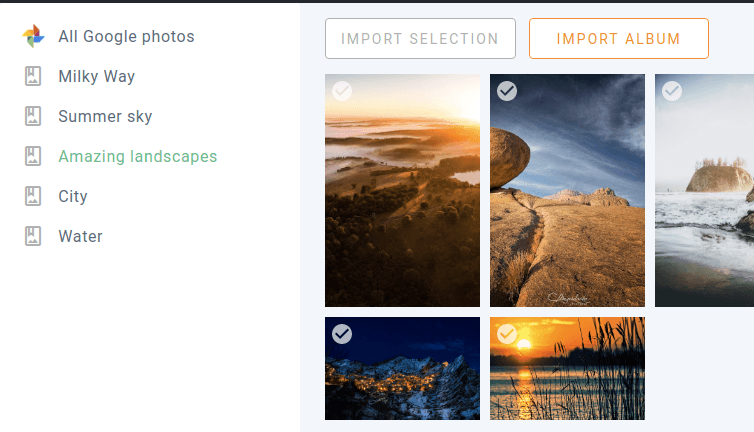 Once you have imported Google Photos albums or individual pictures into your WordPress blog, you can find them in your media library. From there, you can place them anywhere you want using the Gutenberg editor.
Pictures give you a certain visual boost that text never could. There are few better ways to present images than in galleries. With WP Media Folder Addon, you can create galleries out of Google Photos albums with just a few clicks. You can create a gallery either from the Media Folder Galleries sub-menu under the Media menu, or from Gutenberg itself, using the WP Media Folder Gallery Addon block.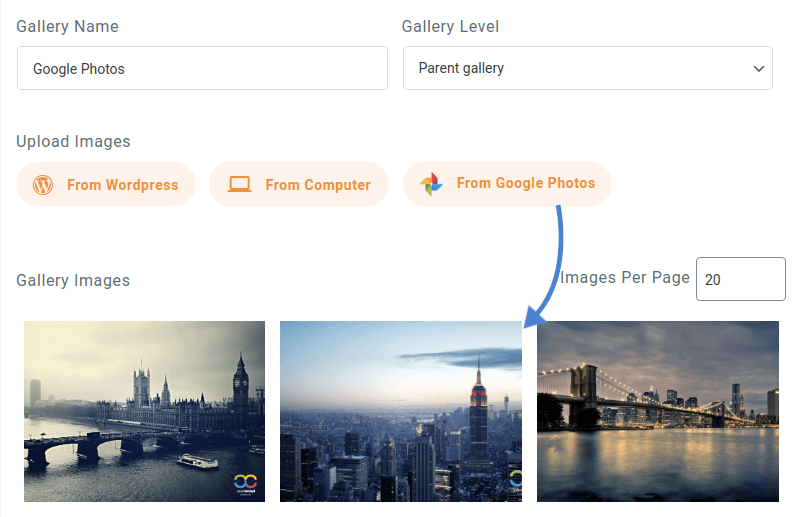 Both processes are identical: first create a gallery as usual and then add the photos to it. This time, when you are choosing photos, click on the From Google Photos button. Choose the images or album that you want to use for the gallery and import. Finally, save the gallery and insert it into your WordPress page or post. As usual, you can choose from among a number of styles and customize the gallery to your heart's content.
The Google Photos albums and pictures are synchronized automatically, ensuring complete comfort in the way you manage your content. Combined with the recent addition to WP Media Folder, most notably, lazy loading, the plugin lets you present your content in the best way possible, wherever you host your pictures.
Get Google Photos integration for WP Media Folder:
https://www.joomunited.com/wordpress-products/wp-media-folder/google-photos-integration-with-the-wordpress-media-manager