In the right hands, SEO can be a very powerful tool. WP Meta SEO brings SEO to those who dare wield it in WordPress. With the recent addition of a statistics dashboard, WP Meta SEO gave a fine-tuned service to WordPress, but what if Google Search Console gave it a hand?
In version 1.4, WP Meta SEO Addon did just that—it brought over Google Search Console to your WordPress blog. More specifically, WP Meta SEO now integrates Google Search Console's search keywords with WordPress to help you optimize content as you write so you can immediately orient it toward success.
From Words to Keywords with Google Search Console
Webmasters know the drill. SEO is usually a painstaking routine of creating content, evaluating its impact and refining the process. WP Meta SEO's recent update places a dashboard in each page. The dashboard automatically checks what you are writing and suggests keywords that you can use to improve SEO.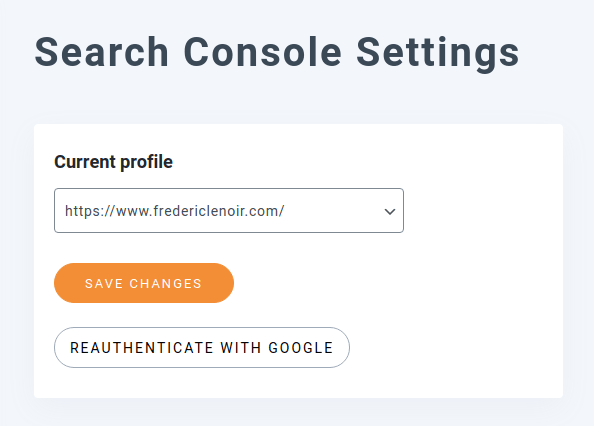 To set up Google Search Console so it is usable from within WordPress, you need to perform a one-time setup from WP Meta SEO's settings. Under the search console tab, you will need to get an authorization code from the Google Search Console. Follow the process to create a new profile. When you are done, return to WordPress.
Back in WP Meta SEO's settings, copy the authorization code and press authenticate to complete the process. Once the page refreshes, choose the new Google Search Console profile to use. Depending on the profile, you will get keyword suggestions when writing WordPress pages.
Using the Google Search Console Keywords in WordPress
The dashboard is loaded automatically beneath the main content in the WP Meta SEO - Page Optimization area when editing any page. To get suggestions on how to improve your content, head to the Search Console Keywords tab.
In this tab, WP Meta SEO lists keyword suggestions based on Google search results that historically brought a lot of impressions and clicks to your Wordpress page. The suggestions can be one of two search types—normal Google search keywords or Page URL keywords.

The search type can be chosen from the first dropdown. If you choose Google search keywords, you can look for particular keywords to identify related terms that have a high click-through rate. You can reuse these keywords in the current content for SEO and to give the page more visibility.
With Page URL keywords selected, you can look for a particular page to identify the keywords that have, in the past, resulted in a high click-through rate. You can either find a page that is similar to the content you are creating or optimizing, or click on the lightning icon to copy the URL of the WordPress page that is currently being edited.

The idea is that you identify the keywords that users are looking for to get to your pages. By injecting them into the content, you can improve SEO by increasing the ranking of the WordPress page in searches.
The last dropdown lets you filter results. Ranging from search results during the past week to the past year, you can find a balance between recent hits and more reliable, long-term data. Press the filter icon to refresh results.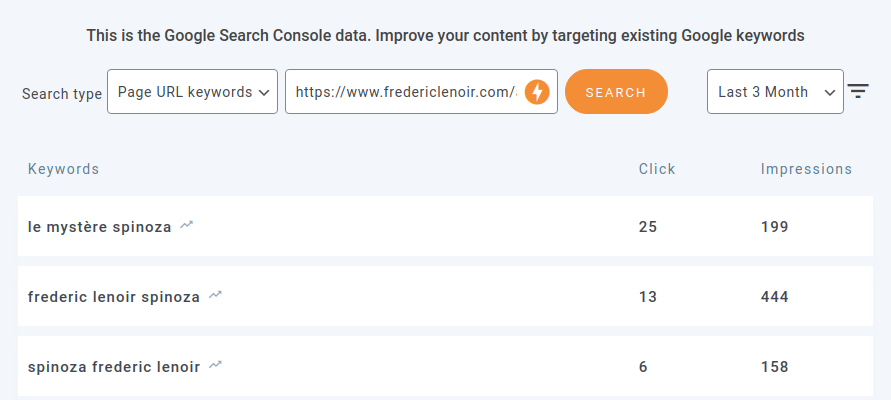 The table shows the total number of impressions, the click-through rate—how often an impression turns into a click—and the average position of your WordPress blog in Google searches for the keyword. You can sort by them to favour different attributes depending on your SEO strategy for WordPress.
When working in SEO, writing content can seem like the easy part—getting the right audience is the difficult part. With WP Meta SEO's recent update, and powered by the Google Search Console, you can simultaneously do both; write content targeted at the right users, or optimize WordPress pages to give users what they are searching for.