Using DIVI when we're building a WordPress site is almost essential as it contains a lot of tools that will make really easier and faster the entire process, and, with WP File Downloads you will have another good tool as you're going to be able to manage your files and downloads directly from DIVI.
Serve files as downloads could be a really tedious process but WP File Downloads made it easier, now, with DIVI, the process is going to be the easiest process.
You won't have to go to the file manager to order/add everything as everything is doable via the Page Builder, and you will learn how to achieve it in this tutorial.
Using WordPress with DIVI Editor to manage your files
The first step usually is going to the file manager to add your files/create categories but as we are using DIVI builder, you can skip the step of going to the file manager as you will be able to do it directly into the page builder so let's go to the page/post that we are going to edit and click on Use Divi Builder.

This will load the page builder where you're going to be able to create the whole page, in order to use WP File Download click on the +, and select how you want to divide the row.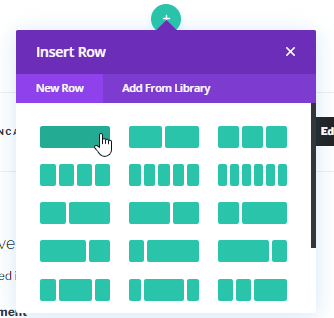 After that, you're going to be able to select the block for WP File Download so start by typing "WPFD" in the search field and select the WPFD File Category block.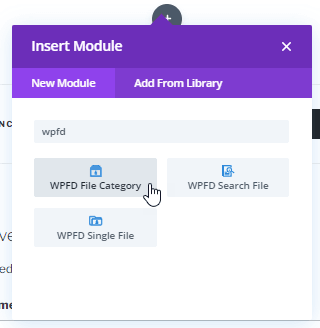 This will load the block for WP File Download manager, here, you can select a category that you've done before or load the File manager, for this tutorial, we will create a category and add files so we will click on Manage Files.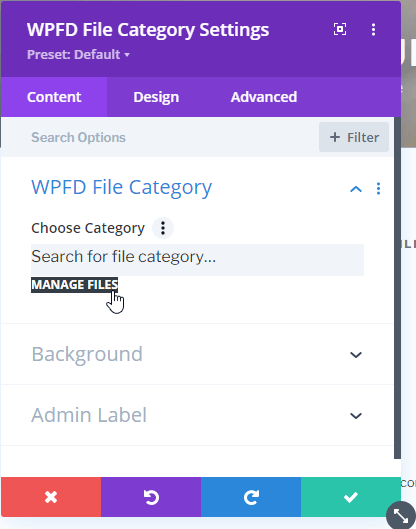 This will open a new tab with the file manager where you are going to be able to create the category and add files, first of all, create a category by clicking on + New this, will create a new category called New Category, we can rename it by clicking on the pencil icon at the right side of the category title.
We will call this category Important Docs as we will serve documentation for our services in this tutorial.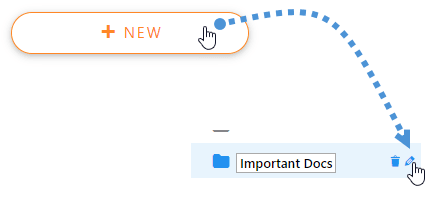 Now that we have created the category, we can add files on the main right side, this can be done by dropping files here or click on "Select Files" to select the files from the file explorer window.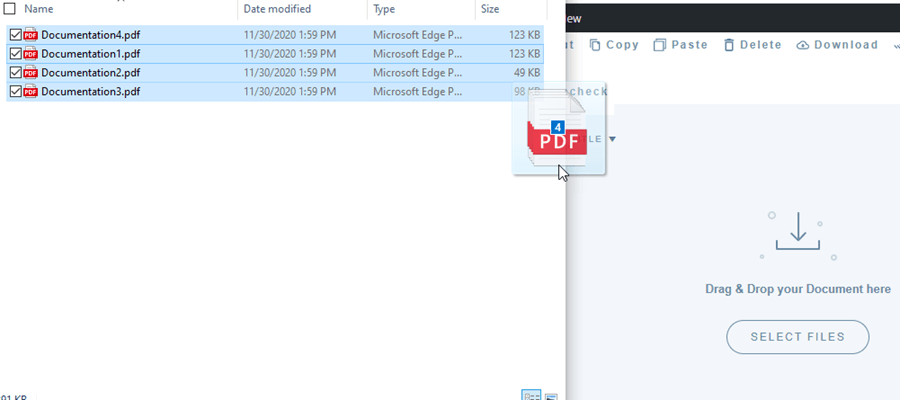 After that, you can use all the options that you can use in the normal manager, for example, you can customize the category in the right section, select a theme and also, set the category as private.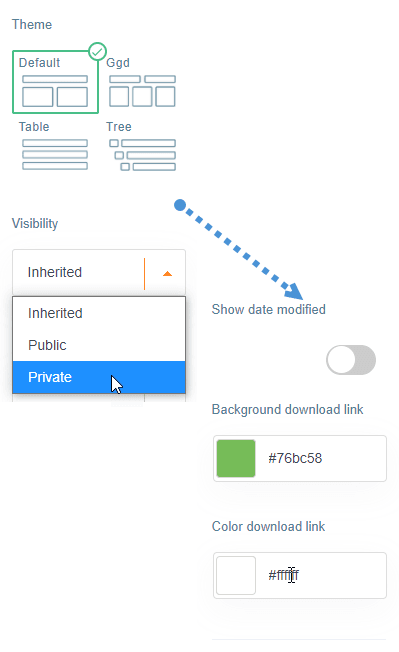 As another part of the customization, you can create subcategories, in that way, everything is going to be more organized and easy to access, for this we are going to create a new category and drop it a little to the right of the parent category.

The process to change the name is the same as for the main category, on this tutorial, we are going to create 2 subcategories, one called Manuals and another one called FAQs.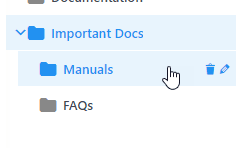 Now, we can add files there just by dropping them in the subcategory, so we will add documentation 1,2 and 3 to Manuals and documentation 4 to FAQs.

Now that we have organized everything, we can proceed to insert the category using DIVI, for that, you can close the file manager tab and return to the page where we were building the page.
Now, on the WPFD block that we selected before, is a search field, on that, we can type the name of the category we have created, click on it and it is going to be added to the builder.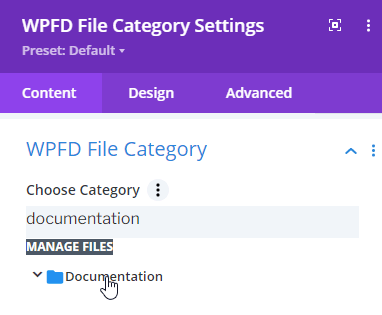 Now that we have selected and inserted the category, everything should be done and we can proceed to publish the site, and, as you can see, in less than 5 minutes we have created a documentation section just by selecting a theme, and everything directly from the page builder.

As you can see, for this example, we haven't added files to the main category so it will only show the subcategories, we can select, for example, Manuals and it will show all the files added on Manuals.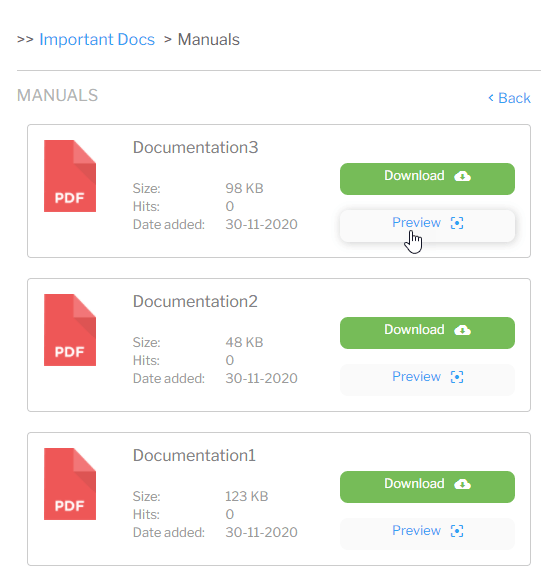 The fastest and most functional file manager that you have seen ever, isn't it?
Start Using all the Features from this WordPress File Manager Plugin
As you can see, it is a really great tool and the best part is that there are a lot of other tools that will help you make your site the most professional site and will also make easier everything for you and your customers, there are also functions like the synchronization with cloud services like Google Drive and OneDrive so what are you waiting for? Go here and obtain your membership now.