Sharing files can give your WordPress blog new capabilities to engage with your readership. However, if you are a content creator, you may wish to assign tiered access to different files depending on what access users are paying for. WP File Download lets you share your files on WordPress while simultaneously cordoning them from the prying eyes of unauthorized users.
There are principally two ways of restricting access. The former is visibility, which controls who should be able to see files. The latter is management control, which outlines how different roles should be able to create, edit or remove categories of files from your WordPress website, and not just view them.
File Access Permissions
Services like Patreon allow users to have access to different creative content according to how much they pay. A similar system can be simulated on WordPress with WP File Download's visibility access. The most basic form of visibility access assigns different file viewing permissions depending on the user's role. For example, to restrict a file category to be visible only to registered users, you can make it unavailable to everyone else.
Restricting file access is as simple as clicking on a category in your WordPress file manager and changing visibility to be private. Once you do that, a list of user roles will materialize for you to choose which groups of users should be able to view the category's files. Tick those that you want to have file access and save changes to conclude.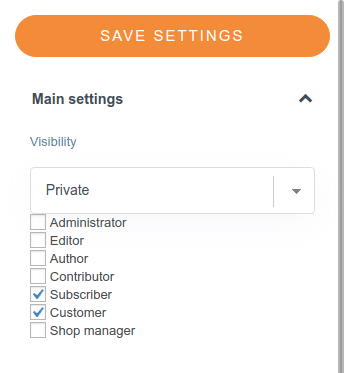 These file permissions let you give users blanket access to view files depending on their user roles. Sometimes, though, you might need even finer control over your files. WP File Downloads gives you that control over files by allowing you to give file access only to designated users. One case where this option would be useful is if you accept commissions and want to make a file available only to one person.
Before you can give individual users access to your WordPress files, head to WP File Download's configuration and switch on single user restriction from the main setting menu. Back in your WordPress file manager, choose a category like earlier. A new setting will have appeared under the permission settings - single user access. If you click on the avatar icon, you can choose a single user for whom the files should be visible.
File Management Permissions
Files are more than just visibility. Before there is a repository of files to be shared with your WordPress audience, there is the work of content creators and editors who make it available to users. WP File Download thinks of those users as well, allowing you to define which user roles are able to create, edit and delete categories, or even have access to WP File Download.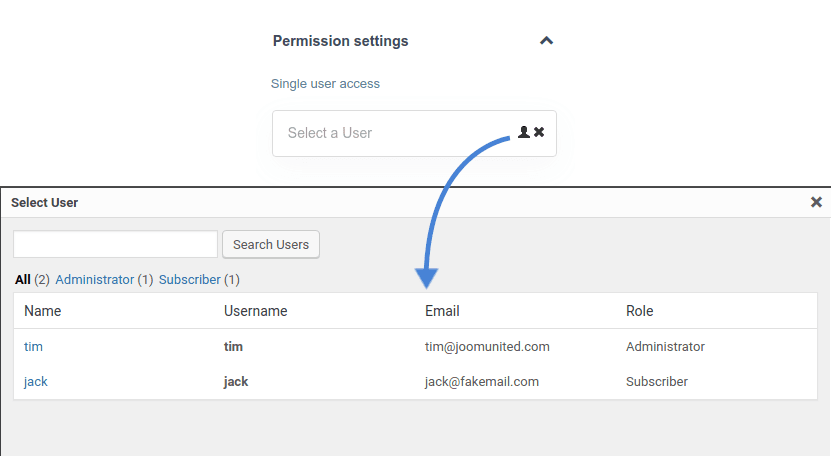 The file management permissions are available in WP File Download's configuration from the aptly-named user roles menu. For each user role in your website, you can define five management permissions. You can restrict users to creating, editing and deleting categories, or you can switch off all access to WP File Download. A related switch is the permission to edit one's own categories.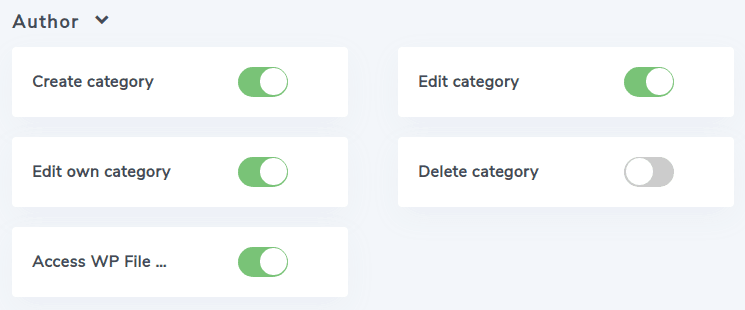 Essentially, this option gives users control over their own file repositories, even if they cannot edit others' categories. Before this works, you will have to enable the category owner option in WP File Download's main setting menu in the configuration. After you do that, you will be able to change a category's owner when you click on a category - the user category owner setting.
File sharing is all well and good, but you often want to retain control over your files visibility and management. Whether you want to restrict visibility or management, WP File Download lets you define the permissions yourself to protect your files in your preferred way.
Get WP File Download Here: https://www.joomunited.com/wordpress-products/wp-file-download