3 minutes reading time
(575 words)
Translate Advanced Gutenberg's Into Several Language with WPML
Nothing says international brand like an international website. More practically, having a translated website is the prerequisite to catering to readership from all over the world. Even on a smaller scale, if you want to write a travel or food WordPress blog and make it accessible to different populations, translations go a long way in breaking down language barriers.
The WordPress Multilingual Plugin, better known as WPML, is the de facto WordPress plugin to translate your blog into a multitude of languages. With handy tools to copy existing content in your default language and translate it into another language, the plugin has been missing just one ingredient - full compatibility with our own Advanced Gutenberg. Not anymore.
Installing and Enabling WordPress Multilingual Plugin
The latest versions of Advanced Gutenberg have introduced translation compatibility for the extended repertoire of Gutenberg blocks. Most of the work in version 2.0.3 is under the hood. The translation functionality is added automatically when you update Advanced Gutenberg to this version.

To get started, install and activate WPML's family of plugins - the WPML Multilingual CMS, WPML String Translation, WPML Translation Management, and WPML Media Translation plugins. Next, it's decision time. From WPML's Languages tab add the languages that you want to support. The more languages you choose, the better your reach, but the more the work, so choose wisely!
To start translating, head to WPML's settings page and tick the Use WPML's Advanced Translation Editor option. The advanced translation editor is a WPML editor that connects with WPML-compatible Gutenberg blocks, including all of Advanced Gutenberg's new additions, and organizes translations neatly in a single page.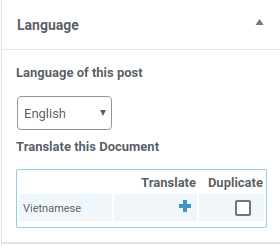 Once you add a language, you can use the top bar to switch between languages and write posts for a specific language. More importantly, if you want to create content for all editions of your WordPress blog, head to any post or page. You should notice a new item in your Gutenberg editor's Document side-menu, clearly WPML's work - Language.
Translating Advanced Gutenberg Content
From here, you can do two things. Firstly, you can choose the original language that you are writing in, which defaults to your primary language. Secondly, next to each language that you added earlier from WPML's settings is a plus symbol. If you tick the duplicate option and then press the plus symbol, WPML will take you to the advanced translation editor to translate your post or page. Where does Advanced Gutenberg come in?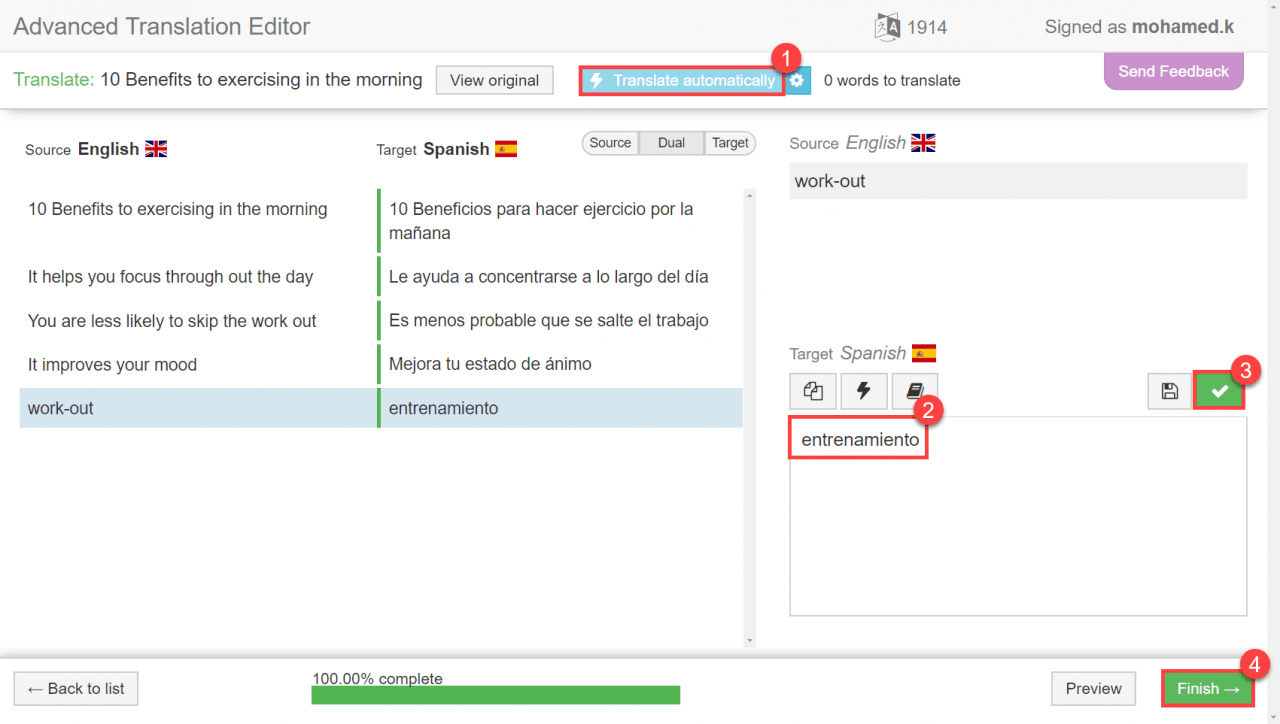 With Advanced Gutenberg's latest update, whatever custom block you are using - whether testimonials or an advanced table - the plugin integrates seamlessly with WPML. Insert the translation string and WPML will automatically add the string to the newly-created, translated block.
The document sidebar in Gutenberg has one last function to make your life easier. Whenever one post or page changes, the plus sign next to the translations will change to reflect that the international versions are incomplete. Simply click this button to complete the translation.
Just like that, block by block, one translation string after the other, you can internationalize your blog and grow your audience. So the next time you are racking your brain, trying to figure out what to create to boost your traffic, consider instead breaking down barriers - use Advanced Gutenberg's integration with WPML to create a new, foreign audience for your WordPress blog.
WPML plugin: https://wpml.org/
Advanced Gutenberg Details: https://www.joomunited.com/wordpress-products/advanced-gutenberg
Stay Informed
When you subscribe to the blog, we will send you an e-mail when there are new updates on the site so you wouldn't miss them.
Comments
No comments made yet. Be the first to submit a comment