Important organizations have important excel files to show and it's important to evaluate all the options we have because It is important to use a spreadsheet that looks professional and is consistent with the theme you use on your wordpress site in order to let know the customers that we have an important and professional site.

As we know, WP Table Manager is perfect to create spreadsheets and show them in a professional and esthetic way, it is also worth mentioning that it has a lot of tools for creating spreadsheets but what happens if all our company's spreadsheets are in excel files? Don't worry, One of the WP Table Manager's tools is an excel file import.

Now you won't have to redo all your spreadsheets in order to have them in your table manager on wordpress because with WP Table Manager you will only have to copy your files into your server and press one or two buttons in your wordpress site, you will learn how to do it in this post.
How to Do an Excel File Import in Wordpress
Do a file excel import in wordpress won't be a nightmare anymore with WP Table Manager, now let's start to learn.

For this post, we are going to use an excel file with a travel plan called "Travel-Plan", here you can see how the spreadsheet is.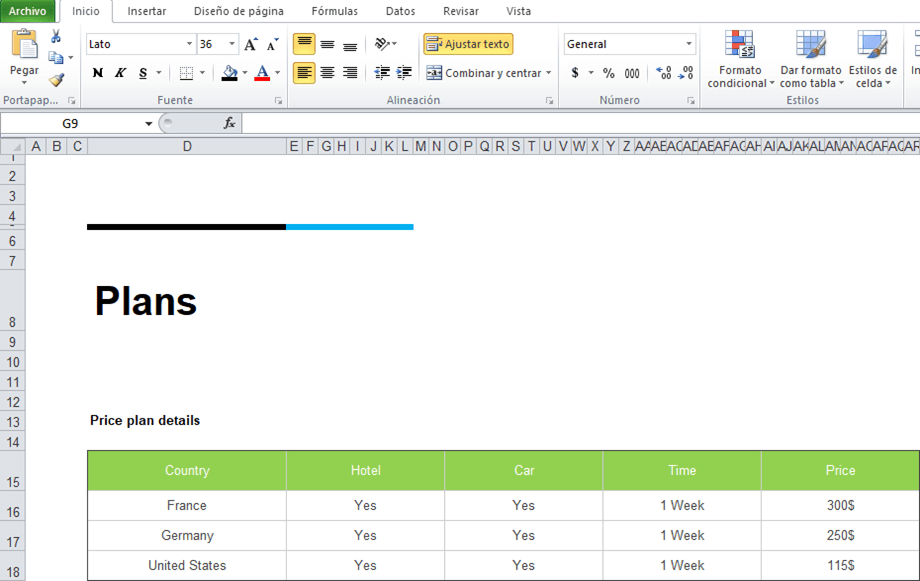 As you can see it's an Excel file with style and everything so first of all, we have to copy/paste the excel file in our server, anywhere in our server, for example, we are going to create a folder called "Excel-Files" and paste there the excel file.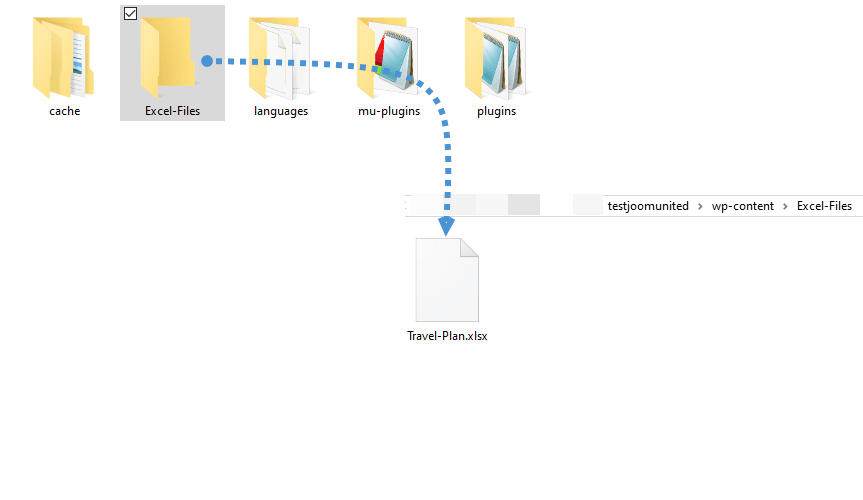 Now that we have pasted the excel file in our server, let's go to Table Manager > Table Manager and click on "CREATE TABLE" in order to use that table as a container, we are going to create an empty table and set the name as "Travel plan".

Now that we have created the empty table, just click on "Table" at the right tab.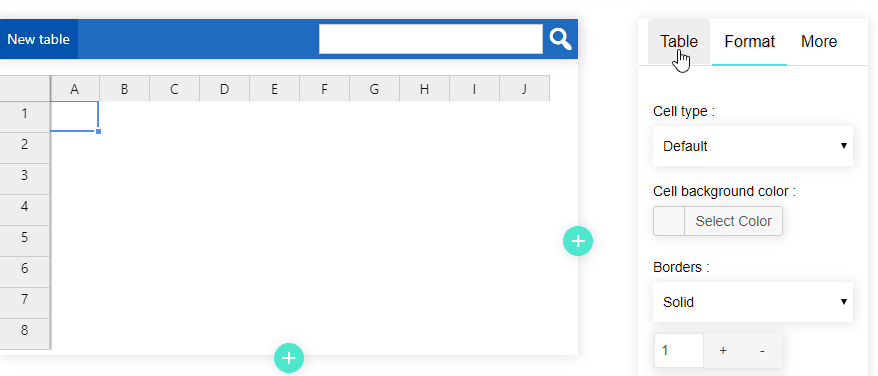 In this section, go to the bottom and you will see an option called "Spreadsheet link" and after that, a button called "Browse" in order to look for the excel file that we have stored in our server.
After click on the "Browser" button, you will see a pop up where are going to be all the folders on your server, just look for the file that we want to import and click on it, in this case, wp-content > Excel-Files > Travel-Plan.xslx, finally click on "Ok".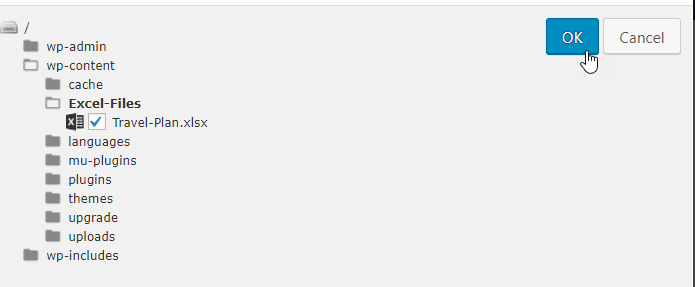 Now there is an option that you have to take in mind, the one called "Fetch Style", this option allows you to import or not the style in the File, for this example, we are going to select "Yes" because we want to import an excel file with a style in specific.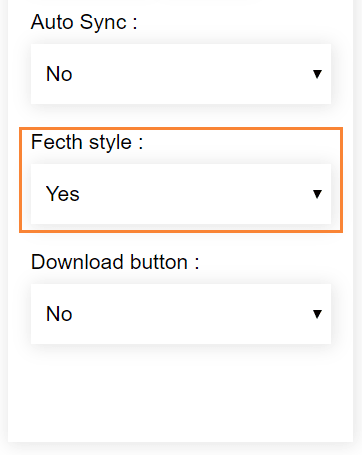 Finally, just click on "Fetch data" and the data with the style will be imported on your WP Table.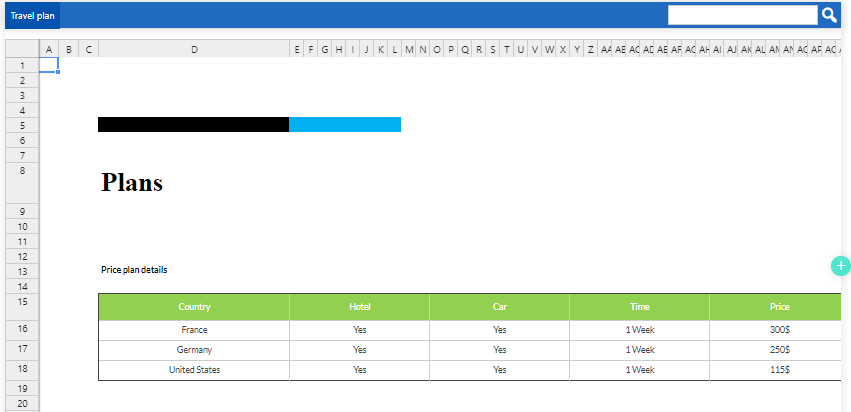 As you can see, it is really easy to import an excel table, now you can work on it as other WP Table and insert it in a post or page that you want.
Next Step, Excel Synchronization in Wordpress
Now that we have imported the excel file, the next step is to synchronize the file with our WP table in order to be able to change the WP Table and see the changes in our excel file and vice versa and the best part of this is that it's easier than import the file.

Go to Table Manager > Table Manager and select the table that we have imported in our WP Table Manager, now go to the "table" section where we have selected the file before in order to look for the synchronization option its name is "Auto Sync".
As before with the "Fetch Style" you just have to change that option to "Yes" and you will see an advertisement on the top of the table telling you "This spreadsheet is currently sync with an external file, you may lose content in case of modification" after that we are going to be able to select a sync periodicity.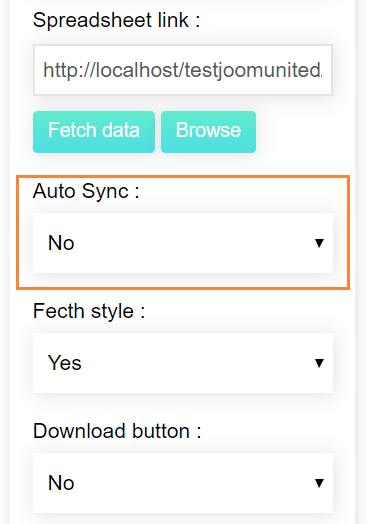 Now in order to set the sync periodicity, go to Table Manager > Configuration, at the "Main settings" tab, on the "Fyle sync periodicity" click the dropdown and select the time.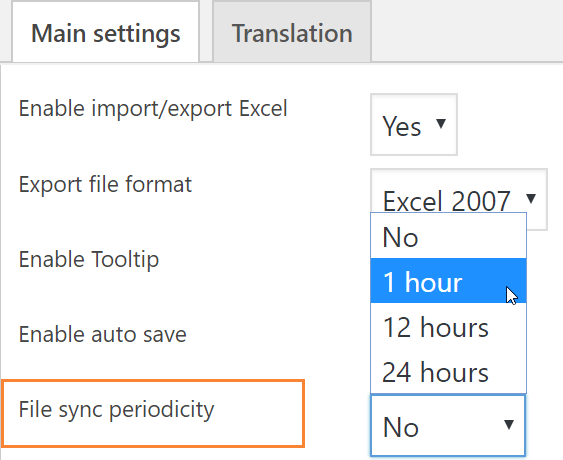 Finally, click on "Save settings" and that's all, your file synchronization is done and your WP table is synchronized with your excel file and it is going to be made in the time periodicity that you have selected.
Work Done, no we Have Changed our Excel to HTML Table
Voila! We have changed our excel file to an HTML table in simple steps, as we can see now we don't have to take a lot of ours just redoing all our excel files again in a WP Table and recreating the styles because of in just a few minutes we can do everything we simple clicking on some buttons.

Now, what are you waiting for? Start saving valuable time that you can use in another job to be productive so go here and purchase your membership now!