Posts, posts, posts. Writing them is one thing, presenting them is another. Presentation can make or break content, but if you are a blogger, that is just one extra step that takes away attention from what matters the most—creating great content.
WP Latests Posts and WP Latests Posts Addon help you present your latest WordPress posts almost effortlessly: pick a theme, choose the posts you want to show and place the block just about anywhere you want. With the latest update, the workflow has become even richer with the introduction of a material theme and other smaller, miscellaneous updates.
WordPress Latest Posts with Material Theme
Few looks say 'modern' as much as material design. Clean, elegant and straightforward, material design was popularized over the past few years. WP Latest Posts and its addon now offer the modern material theme to all of its blocks as an alternative theme.
The new material theme stacks posts vertically, with the most recent WordPress posts on top, and older content further down the list. The theme adapts according to the post itself. If it has at least one image, then the first image is shown in the preview.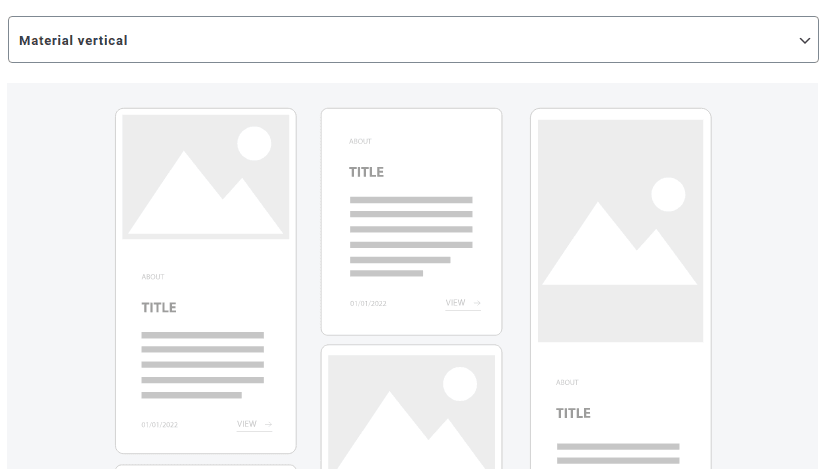 Using the new material theme is as simple as creating a new block, or editing an existing one, and picking the material vertical theme from the display and theme menu. You can customize the theme's look and feel just below by choosing an overlay color and opacity.
The theme setup tab lets you choose which, how much and how content should be shown in the block. Among other things, you can decide whether to show a title, how many columns and posts to display, and how much content from each post to show.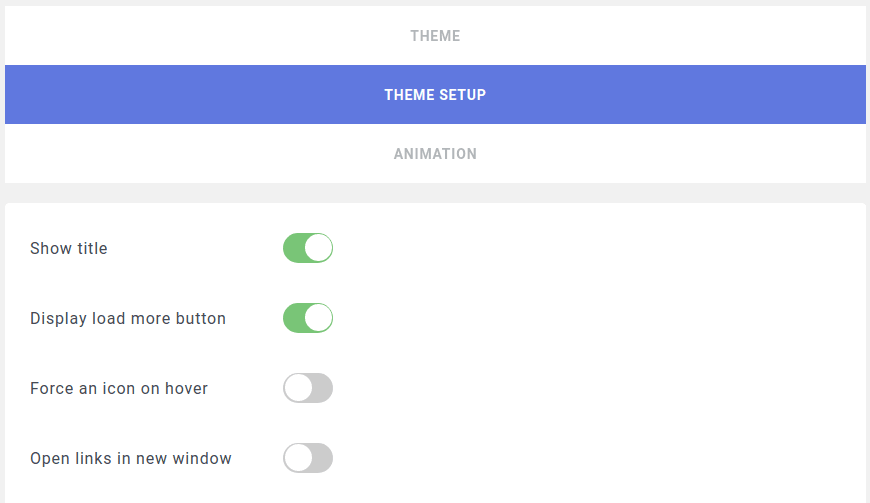 When you are done customizing the block, save or update the block. Head to the page or post where you want to insert the block and add a WP Latests Posts Gutenberg block. Choose the newly-created block, save changes and you are done!
WP Latest Posts' newest update touches the other themes as well. One of the theme setup options is the possibility to show an icon when hovering over posts to indicate that they are interactable. If you enable this option, you can choose one of several icons and its color.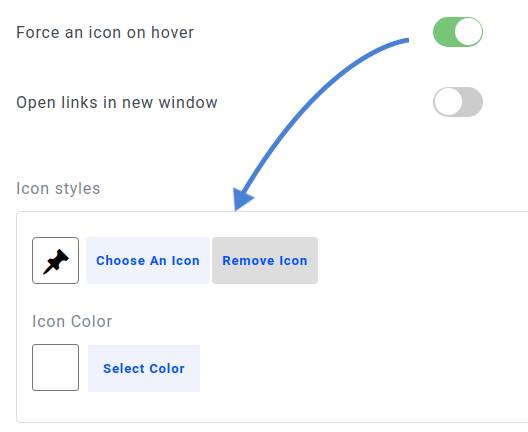 The last notable quality of life improvement in WP Latests Posts is for the power users. If you want a consistent style across all blocks, you do not have to painstakingly create blocks one at a time. Instead, with the new update, you can create one block and copy it by hovering over the block and clicking the copy icon.
WordPress blogging is mainly about creating content, but good presentation can make or break content. Nothing can take away that burden, but WP Latest Posts lessens it greatly. With the latest update, you can worry less about presenting and focus uniquely on creating.