As far as digital goes, uncharted places are a thing of the past. If you are writing about places you have visited, experiences you have lived or just listing your bucket list locations, then a map gives your readers context to make sense of the places you want to explore through words.
From Google Maps to Baidu Maps, the list of map providers is endless. In this article, we will focus on one of the most popular providers—Baidu Maps—and how to embed its maps in your Joomla! blog using the My Maps Location extension.
Integrating Baidu Maps with Joomla
Since launching in 2005, Baidu Maps has become one of the most popular mapping tools in China. Baidu Maps is available in Chinese and offers features like 3D views of Chinese cities, like Beijing and Shanghai. If you find yourself needing to exploit these features, or if you are targeting Chinese visitors and want to provide a map that they can navigate more easily, then Joomla!'s integration with Baidu Maps may be just what you are looking for.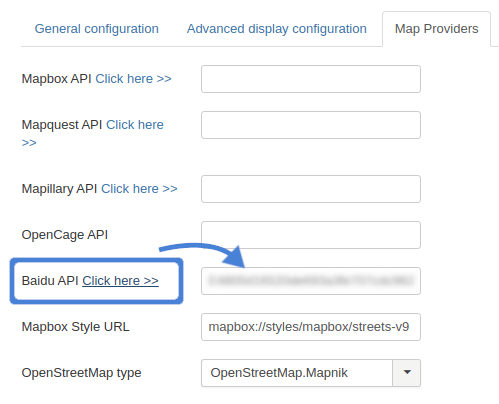 Embedding a Baidu Map on your Joomla! blog is a very simple matter. Before you get started, head to My Maps Location's settings page. Under the Map Providers tab is a list of API keys—among them is Baidu Maps'. Click on the link next to Baidu API to be taken to Baidu Maps' website; follow the process to get an API key, copy it back in your Joomla! blog and save changes.
Once the API key has been filled-in, you can add Baidu Maps locations in any page. Select any one of My Maps Locations' menu types as a menu item, such as location search and display, and input the address just below.

If you save and preview the map, you will see Google Maps. This is because, by default, My Maps Location uses Google Maps. To use Baidu Maps, switch to the My Maps Location Settings tab and change the map provider from Google to Baidu.

You can continue editing the map as usual, including the map dimensions. For all intents and purposes, that's all the setting up that you need to perform to use Baidu Maps in your Joomla! blog. If you assign the menu item to a menu and save changes, you can view the map immediately on your Joomla! blog.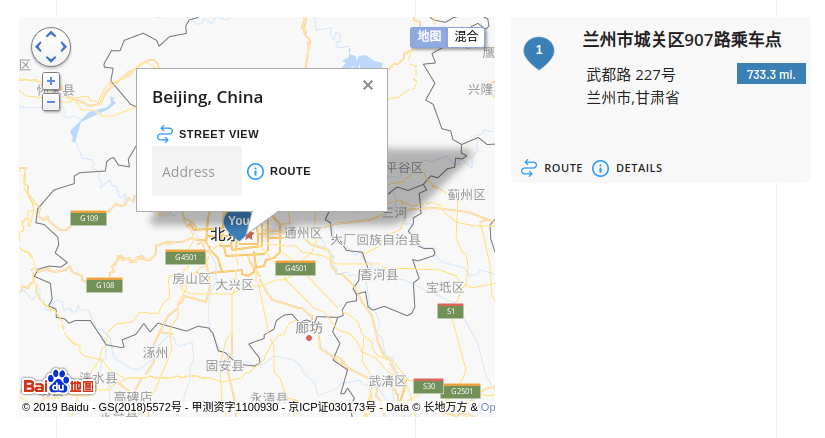 There is a wealth of map providers out there, so why not exploit it? Whether you want to get the best out of your maps, or if you want to target a certain demographic, choosing a map is not always a simple matter. Most importantly, with My Maps Location, it is a possible matter.