Flexible, streamlined and intuitive are all adjectives you'd love to have associated with the WordPress plugins that you use. The latest update to our suite of WordPress plugins involves WP Meta SEO, which sees to this by adding new features that help make the plugin more flexible and smarter, thus making your job easier.
The most obvious addition you'll notice right away is the new dashboard widget. SEO's importance cannot be understated, and WP Meta SEO will make sure you never forget to keep your WordPress website up to standard in this regard. In fact, every time you log in to your WordPress backend, you will be greeted with a widget indicating any pending tasks.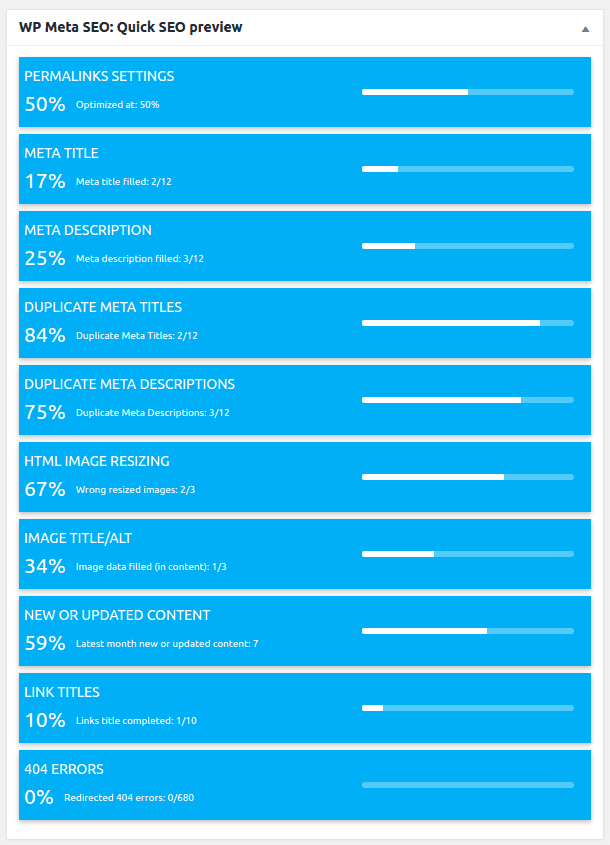 New Compatibility Options
The first addition of note is the new compatibility with WPML and Polylang - two WordPress plugins that make it easier for you to host a multilingual website. The new update to WP Meta SEO makes the plugin more flexible, permitting it to integrate seamlessly with these plugins.
Another subtle addition to WP Meta SEO fixes a bug that was previously associated with 404 pages. Indeed, the title has been updated and now it does not contain the plugin's title, ensuring that it is not indexed by Google. And the best thing is that you don't have to lift a finger - the change is automatic!
Furthermore, if you're thinking of converting to the Pro version of WP Meta SEO, we're making that choice easier! On some pages, you'll be notified of features that you would get by converting, and reminded about WP Meta SEO's material design. On the other hand, if you're satisfied with the free version, you can suspend the notifications for a month. Finally, if for some reason the plugin won't install, you'll also be notified!
Metadata
Metadata is a crucial factor in any WordPress website's SEO strategy. This is why the latest version of WP Meta SEO now allows you to edit categories' metadata. Moreover, this is not limited to WordPress categories, but it is compatible with WooCommerce and other custom categories!
Category metadata is available from the categories page under the posts menu. You can either create the metadata alongside categories, or edit existing ones to update or assign metadata.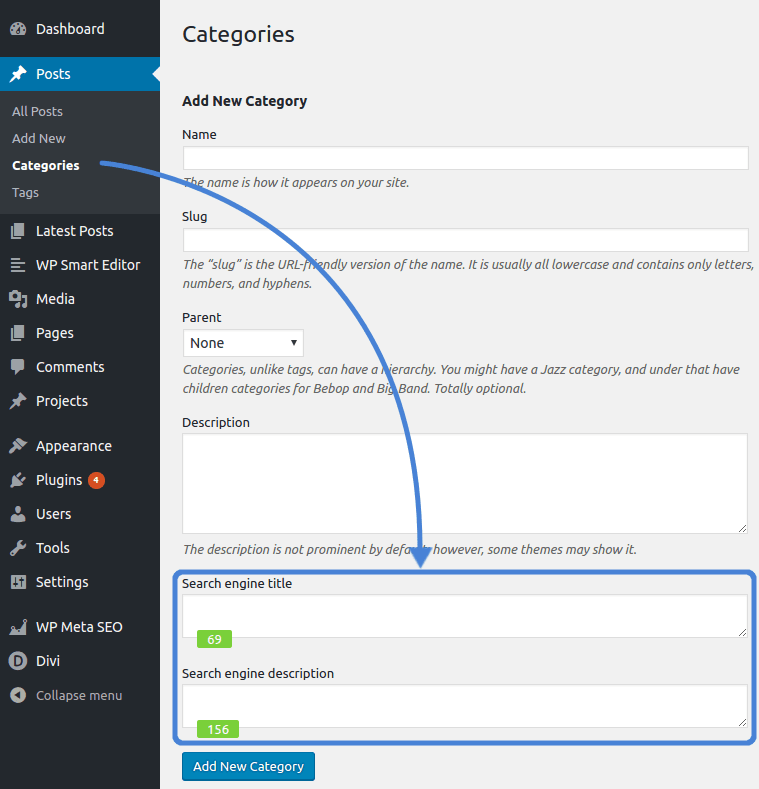 Lastly, the latest version of WP Meta SEO also comes with provisions to make your life easier when dealing with image metadata. Indeed, when re-using an image that already has metadata associated with it, you will not have to input it again!
Taking proper care of your website can only result in improved SEO. With the new update, WP Meta SEO opens its arms to new compatibility options, making your WordPress experience a streamlined process. And with the new metadata options, you no longer have to worry about leaving anything out!