There are some things that stand out immediately in any website, such as its design and speed. WP Speed of Light is a WordPress solution that allows just about any developer retain a website's looks and speed things up. Now, JoomUnited is proud to announce that we're accelerating your website and taking things further by partnering up with Cloudways.
WP Speed of Light
WP Speed of Light is the go-to plugin to optimize your website's data. The WordPress extension contributes to various facets of your website, including helping you keep the database clean and the queries rapid.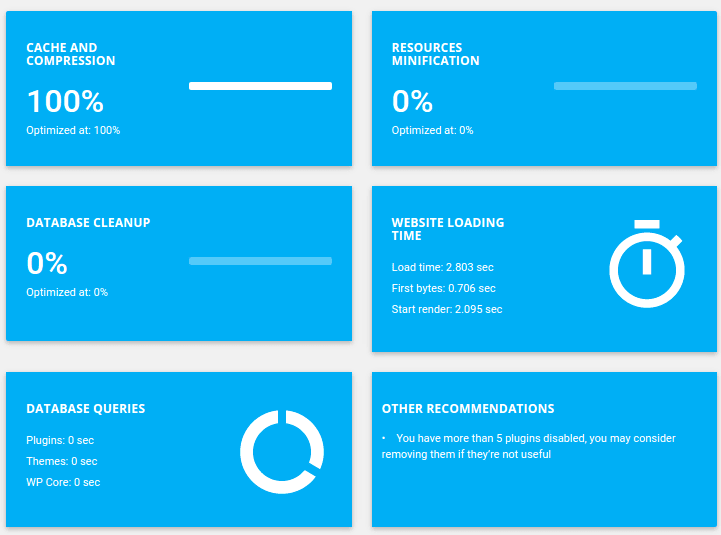 WP Speed of Light adapts your website according to the content, and allows you to easily manage cache and compression. Beyond the hidden aspects of your website, the plugin also optimizes images, propelling your WordPress website to the speed of light!
Imagine for a moment that you could combine the WordPress optimization options offered by WP Speed of Light with the lightning-quick speeds of cloud hosting. Does that sound out of reach? It's not, because that is exactly what Cloudways and JoomUnited is bringing to the table.
Cloudways
In essence, the idea behind Cloudways' hosting is a simple one. All of Cloudways' websites are hosted on cloud servers, bringing you content with unprecedented speeds.
The actual data resides in SSDs - the high-end medium for data storage and retrieval - further improving the performance of the underlying infrastructure. If that isn't enough to convince you of the impressive speeds with which requests are serviced, the system uses the HTTP/2 protocol, the latest state-of-the-art internet network protocol.
In addition, each cloud server has its own, dedicated hardware. Cloudways also deals with latency for you. In fact, the service minimizes latency for visitors through its more than 25 data centers scattered across the globe.
Servers on Cloudways can be hosted on a variety of infrastructures. For example, users can make use of Google and Amazon servers, among others, in order to host their website. It is atop of these servers that applications, including WordPress, can be hosted. And if you're a company or an enterprise with multiple employees, there is nothing to worry about.
Cloudways, like WordPress itself, is collaborative in nature, allowing different team members to have various access rights to the server and its applications. And yet, this takes away nothing from the secure space that is Cloudways.
The hosting service comes with a staging area where team members can experiment with the website before taking things live. Wrongful access on Cloudways servers is also deterred through the use of a device-based two-factor authentication.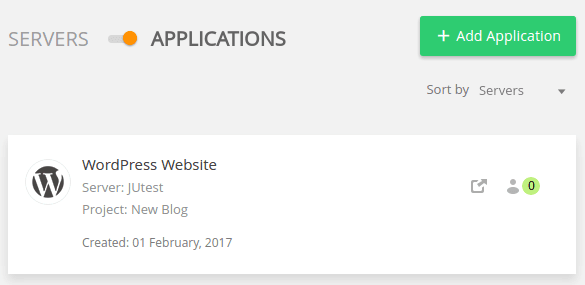 And if you find yourself worrying about external infiltrations, let go of those swirling negative thoughts because Cloudways is on the lookout. Indeed, high-class firewalls are included with your Cloudways subscription, protecting your website from villainous entry.
Another core concept of Cloudways is its ease of use. Apart from its clean and intuitive interface, the cloud hosting service comes with a variety of tools that simplify your workflow. Options such as copying servers and applications, taking backups and restoring them, scaling servers, and domain mapping can all be achieved with a single click. Neat, right?
For the techies, Cloudways serves extra features for free. For instance, Cloudways ships with Git integration, allowing developers to keep an eye on code and revisions with ease. Perfectionists can also tinker with the server settings behind the scenes, tailoring them to evolving requirements. And database administrators have not been forgotten.
The good news for database administrators comes in the form of state-of-the art tools to manage data. In fact, the server service comes with the facility to create multiple databases. Moreover, Cloudways' inbuilt manager further facilitates their handling and administration.
Installing addons on your cloud server is as simple as opening up the console. Cloudways' console is always a few clicks away, helping developers configure the server as need be. As for cron jobs, Cloudways provides an intuitive manager, helping you create automated jobs in no time.
If you're working on a WordPress blog you'll want your audience to be served at all times. There's a certain comfort to knowing that you can keep an eye on your server. Cloudways keeps track of your cloud server's status in real-time. As for you, the console permits monitoring your website's status at any time!
Finally, security is imperative in any online environment, including WordPress websites. Cloudways allows you to install the Secure Sockets Layer (SSL) with one click. In simpler words, this certificate improves your site's security through an encrypted link between users and your cloud servers.
Cloudways also supports SFTP and SSH, ensuring that any data that you communicate with your server remains hidden like it's meant to be. Moreover, regular patches are pushed to servers, fixing any security issues and boosting their immunity.
WordPress and the Cloud
Let your imagination run wild for a second, and consider for a moment the pairing of WP Speed of Light with a WordPress website hosted with Cloudways, alongside all of its benefits. Sounds great, right?
If you're worried about migrating your website to the cloud service, Cloudways has got you covered as well. In fact, the cloud hosting service comes with guided tools to help you move your WordPress website to its new home.
Firstly, create a server and add a new application. Naturally, ensure that the application type is WordPress, and name it accordingly. Once the WordPress application has been installed, go to the Application Management menu by clicking on it.
The Migrator Tools menu offers a WordPress Migrator plugin that once downloaded guides you through a process to transfer your website to your new cloud server.
Still in doubt? WP Speed of Light is available for free, so there are no costs involved with installing and using the plugin on your WordPress website. On the other hand, Cloudways offers a free-trial, allowing you to test the waters before taking the plunge.
There are no worse curses than losing your potential clients or readers to slow loading times. Now, the WP Speed of Light and Cloudways solutions are the ultimate pairing to overcome that problem.
Important note: Make sure you have only one caching plugin installed on your WordPress website, because you may have some conflicts.
To celebrate the partnership, we offer a special deal on each new Cloudways memberships to our members: get a $30 cloud hosting value that represents 4 month free hosting!
Coupon: joomunited
Cloudways registration: platform.cloudways.com/signup
Cloudways home page: https://www.cloudways.com