4 minutes reading time
(891 words)
How to Synchronize Joomla with OneDrive using Dropfiles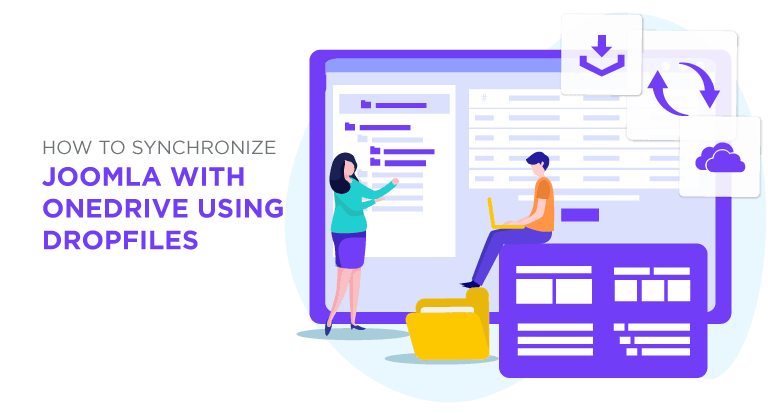 One of the biggest problems with Joomla is server storage. The reason could be the number of files that you have stored in order to serve them to your customers, but don't worry! Server storage is no longer a problem thanks to the awesome tool offered by JoomUnited: Dropfiles. Dropfiles allows you to connect your site with some cloud services like OneDrive.
Dropfiles is a great extension that allows you to create a downloadable version of your files in Joomla. However, it doesn't just allow you to create downloadable versions of the files stored on your server. Dropfiles also has an integration that will allow you to connect your site with your OneDrive account.
In this post, we are going to learn just how easy it is to connect your site with a OneDrive account.
How to Setup your Joomla OneDrive Integration Easily
The first step in this configuration is to create a Microsoft Azure App. The process is really simple: just select some options and copy/paste some codes.
First of all, head to the Microsoft Azure Portal and log in with your Microsoft account. Click on "+ New Registration" to get started.

Next, return to your Joomla site and go to Components > Dropfiles > Settings. From the OneDrive section, copy the "Authorized redirect URI". Then, head to the App registration form and paste the code that you copied from the "Redirect URl" section, select a name for your app and, for now, you can simply click on the Register button.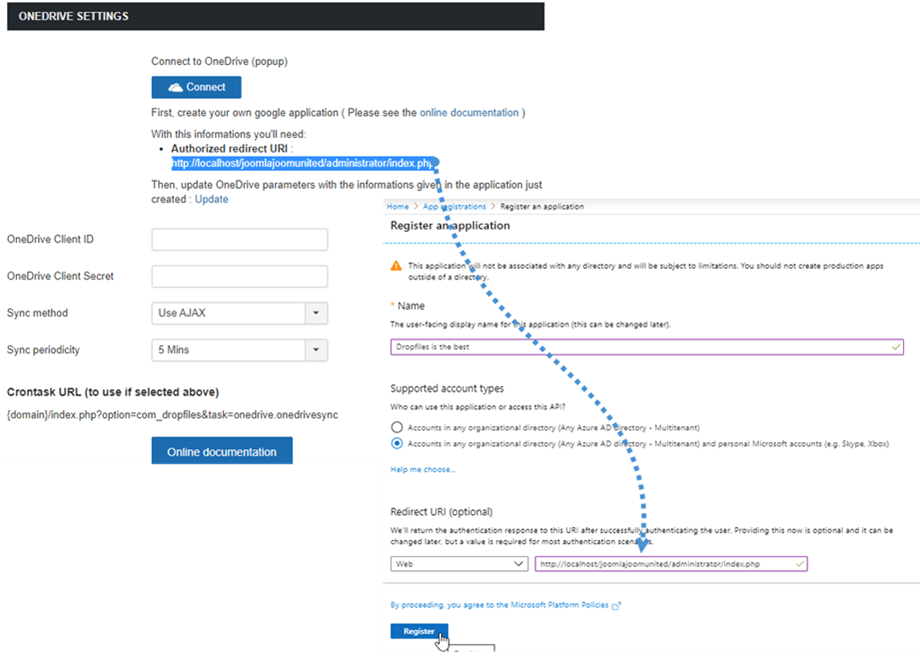 Now we are almost done. We have the application ID and only miss the password (or the Client Secret). To get the Client Secret, head to the left menu and click on "Certificates & secrets", then "Client secrets" section and finally click on "+ New client secret".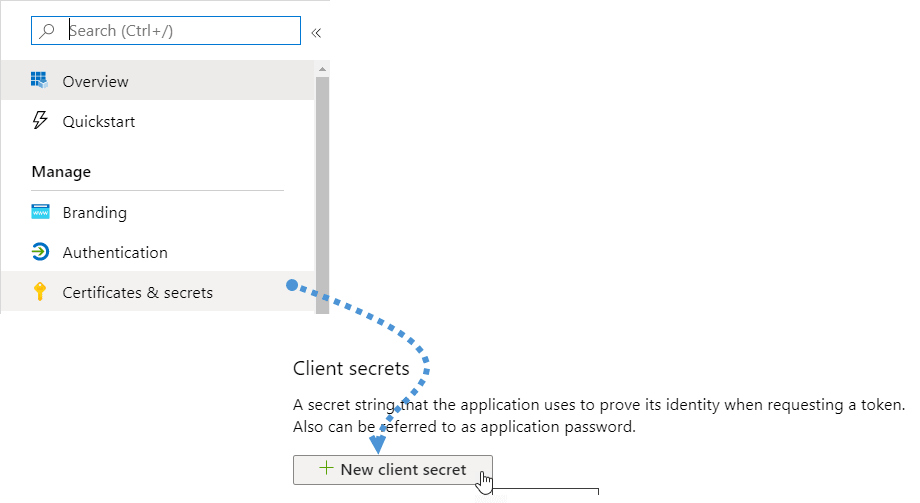 Then, just fill in the description and set an expiration date.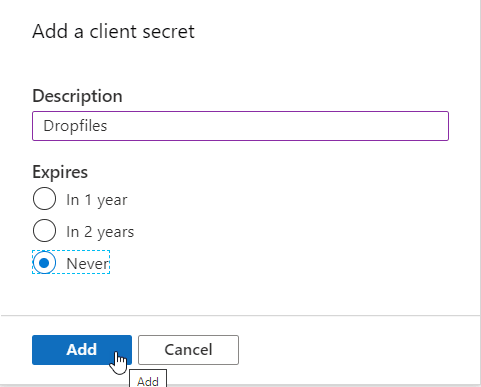 Now, everything is finalized on the App side so return to your site in order to finish the configuration. Paste the Application ID in OneDrive Client ID and the Client Secret in OneDrive Client Secret.
Now, save the configuration and click on the "Connect" button.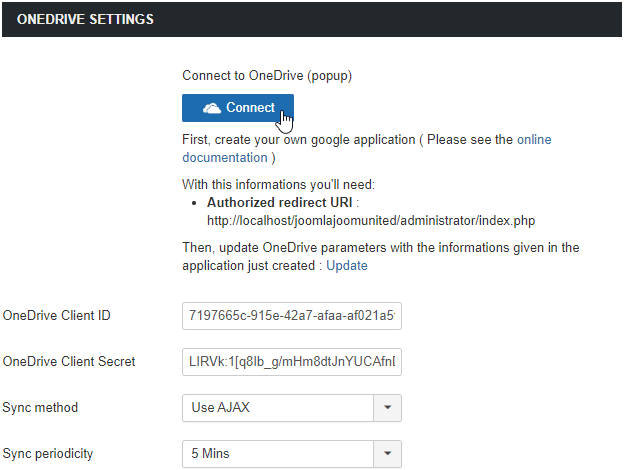 It will open a popup, just click on "Yes" and everything will be connected.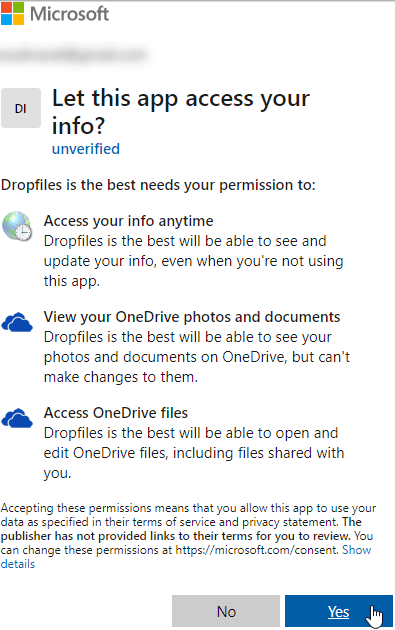 Dropfiles will show you a message that reads "You're already logged in.", which means that the plugin could establish the connection correctly and integrate it with OneDrive. At the same time, Dropfiles will have created a root folder on your OneDrive account.
Everything is Ready Now so let's See How this OneDrive Sync Works
You have successfully connected your Joomla site with OneDrive in some easy steps and now, you should know how the OneDrive sync works.
Now, you can create folders on your Joomla site and see them in your OneDrive account. Synchronization also works in the opposite way, as we'll show you next.
First of all, let's check our OneDrive dashboard.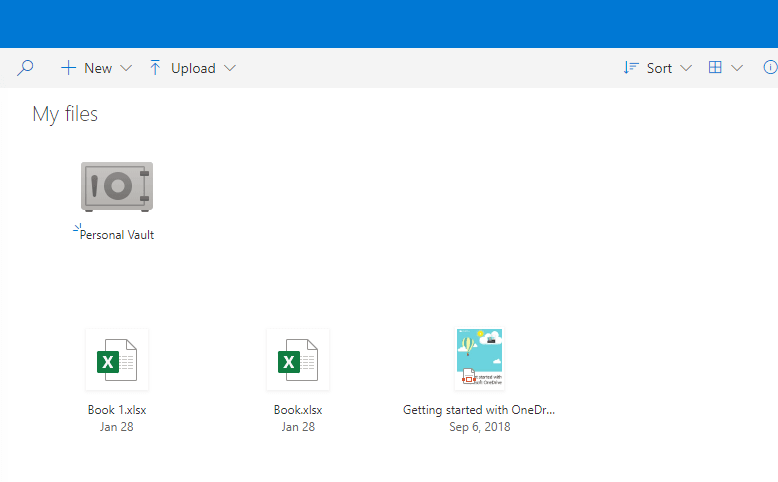 As you can see, it is basically empty.
Now let's go to our Joomla site to create a OneDrive folder. Go to Components > Dropfiles and click on the little arrow that is on the "New Category" button. Then, click on "New OneDrive Folder", which will create a new folder on our site.
Let's add some files on this OneDrive folder in order to see if these files appear on OneDrive too.
And if we go to our OneDrive account we will see all these files synchronized with that folder.
And yes! There it is: the folder with all the files inside. Now let's create a folder in OneDrive called "Folder created in OneDrive" and then, we will see whether that folder is in our Joomla site too.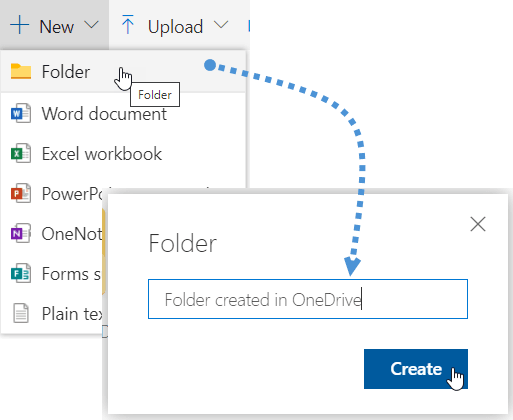 And now we can go to our Joomla site and, on the Dropfiles dashboard, click on "Sync with OneDrive" and the folder will appear.
And yes, there it is! As you can see, everything is done and now you can manage your Joomla site from OneDrive and your OneDrive folders from your Joomla site.
Synchronization happens in various ways and various forms. From your Dropfiles configuration, you can choose how the plugin behaves as it synchronizes OneDrive with Dropfiles. For instance, you can choose the synchronization method and set a synchronization periodicity to align your Joomla blog files with OneDrive every few minutes.
A more recent update, however, eliminates the need for a synchronization periodicity. Dropfiles now also supports push notifications, similar to the ones on your smartphone. In simple terms, push notifications trigger whenever you upload, change or delete a file either on Joomla or on OneDrive. At that point, Dropfiles synchronizes the change immediately.
As simple as Using your OneDrive Storage
The solution to saving your server storage is as simple as using your OneDrive storage. You will also be able to manage your OneDrive files from your Joomla site and manage your Joomla files from your OneDrive account.
You will be able to create awesome articles with a downloadable version of your OneDrive files and will look exactly like any other file stored in your server. All you have to do is obtain your Dropfiles membership here and install it in your Joomla site. What are you waiting for?
Stay Informed
When you subscribe to the blog, we will send you an e-mail when there are new updates on the site so you wouldn't miss them.
Comments
No comments made yet. Be the first to submit a comment