Finding a good way to manage your files in Joomla could be a really big challenge, that is why we have made a list with the best Joomla file managers available.
We have made this list based on all the necessary tools to manage your files and serve them in a professional way in order to make all this work easy for you.
1.Dropfiles

On all the options, this is for a lot the best extension available, it has some tools that you are going able to use in order to manage and serve your files in the more professional way, with 4 themes to show your files, 2 ways synchronization with cloud services and full access control just to mention a few of the tools available, it memberships systems also offer you the possibility to install the extension on unlimited websites.
Let's talk a few more about the tools:
Four Themes to Select for Categories: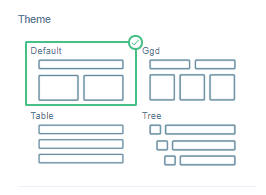 You are going to be able to select a theme for each category depending on what you want to do and to fit the theme that you are using.
Full Access Control with (Joomla ACL):
You will have full control of each file/category access.
Options you have to control the file access are:
User group: Assign a file/category to be available for a user group so they are the only ones that are going to be able to download the files.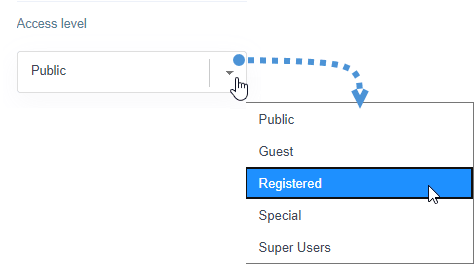 Single User: Limit the files/categories for users.

Permissions to manage files: Select the permissions for each user group in order to allow them or not to manage files.

Cloud Two Ways Synchronization:
You can connect dropfiles with cloud services(OneDrive, Google Drive, and Dropbox) in order to save your server storage and be able to serve and manage all these files from the cloud.

File Importer for Docman, jDownloads, Edocman, Phoca Download:
You are going to be able to import categories and files with description and title in no time, just by clicking two buttons.
Dropfiles will automatically give the option to import files from these 3rd party extensions if they are installed.
Email Notifications:
Dropfiles also give you the option to send emails based on actions related to the files and categories like file removal or adding a file.
Frontend File Manager:
If you don't want users to go to the backend to manage files but you want them to manage these files, you ard going to be able to embed a file manager in the frontend so the users are going to be able to manage categories and files.
2. Jux Download


This is a good option to manage files as it has good features to manage your files, some of these features are: SEO support, image gallery support, and permissions for files.
SEO Support
This extension allows the Meta description, meta keyword, and robots.
Categories and tags filters
You can assign your items in categories that it belongs to and add tags for each item. With items which are having the same tags, it will be listed in a common group.
Support multiple download file types
This extension gives you the possibility to add and serve almost all types of files.
Drag & drop in the backend
Manage your content with the drag & drop function.
3.RSFiles!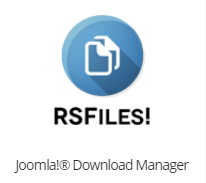 Another good file manager is RSFiles!, It can be installed and used on your Joomla! installation in a few minutes so your web-based file server will be ready for file sharing instantly.
Some of the features available on this extension are Allows backend and frontend file upload, two methods for downloads(file and email), and private area for users.
Two methods for downloads
The option to serve files by going to the site and by sending them via email in order to make comfortable the download process for users.
Allows backend and frontend file upload
It will help you a lot if you don't want your customers to go to the backend to upload files to their area.
Private area for users
This extension incorporates a briefcase functionality. Basically this allows users, under a controlled environment, to be able to upload, delete, or maintain their own private files. Certain limits can be imposed of course like the number of files or total size.
Make the Best Choice for your Joomla Site
All these are really good extensions but our advice is to use Dropfiles as it has a lot of features that allow you to serve and share your files in the most professional way, you can also use the cloud services in order to save your server storage.
Dropfiles membership has also a really good membership system as with one membership you are going to be able to use the extension on all the sites you want without having to purchase a second membership so think smart and make the best choice for your sites ;).