WP Table Manager: Tips & Tricks
1. Calculation
You have a basic calculation implementation in WP Table Manager. Elements available are:
SUM, COUNT, CONCAT
MIN, MAX, AVG
DATE, DAY, DAYS, DAYS360
OR, XOR, AND
To make a sum, type like this: =SUM(A1;B2) or =SUM(A1:B2)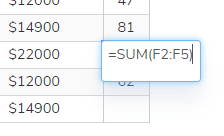 2. User Roles
The table management is defined by WordPress user roles that have the possibility to execute some specific action. All the users in a User role will have the same authorizations regarding table management.
To configure the access use the menu WP Table Manager > User Roles.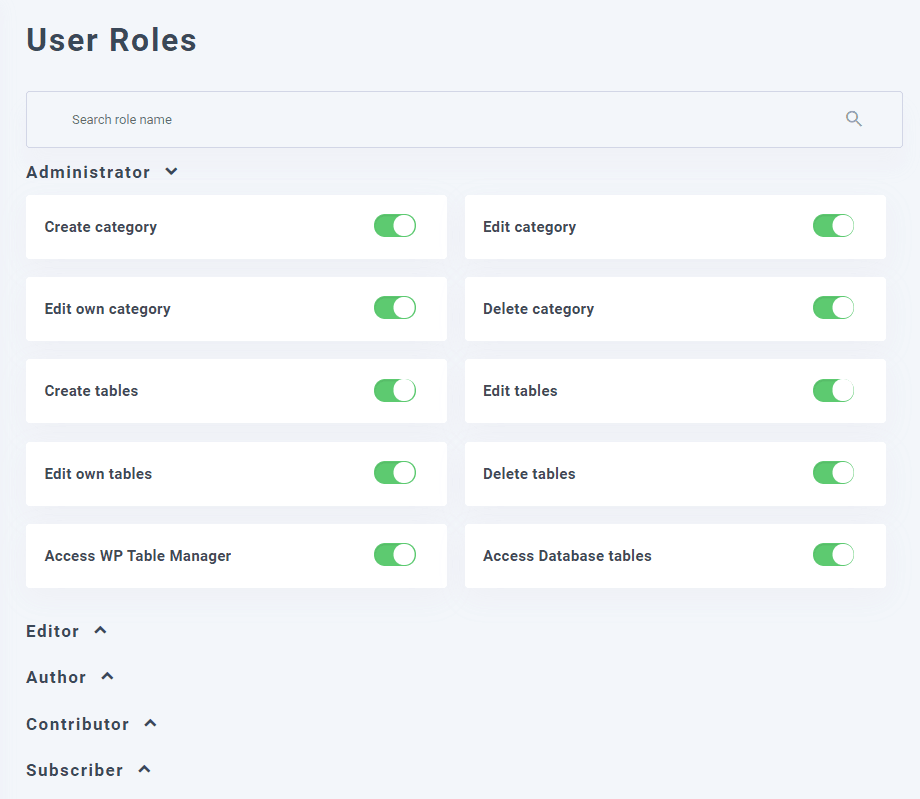 After the user is logged he will have his group privilege to manage files.
You can set user owner for categories and tables at More tab.