WP File Download Addon: Synchronization
In each types of cloud connection you will see the synchronization setting at the bottom. You can find at WP File Download Configuration > Cloud Connection. The sync method and sync periodicity include:
Sync Method: The Cloud synchronization method. Default is CURL, advanced user only.

Use Curl
Use Ajax
Crontab url

Sync periodicity: Automatic Cloud content synchronization delay. Default is 30 minutes.


On WP File Download dashboard, after you connected successfully, the synchronization will be run automatically following your settings.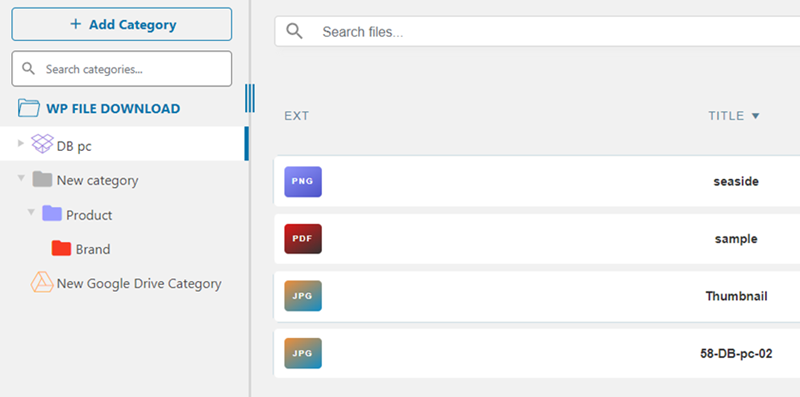 And you can sync cloud categories manually in 2 ways:
Right-click on WP File Download root category, and then press on which platform you want to sync.
Right-click on the specific category on the tree category, then press on Synchronize button on the context menu.