WP Speed of Light : Speed ​​Analysis
1. WordPress hastighetstest
For å kjøre hastighetstester bruker vi WebPageTest API. Du kan få gratis WebPagetest API-nøkkel her: https://www.webpagetest.org/getkey.php
Du kan kjøre opptil 200 test per dag på det samme domenet med en enkelt API-nøkkel, dette er den eneste grensen.
Sjekk e-posten din for å få API-nøkkel, og kopier / lim den deretter inn WP Speed of Light Speed> Speed ​​optimalization> Configuration.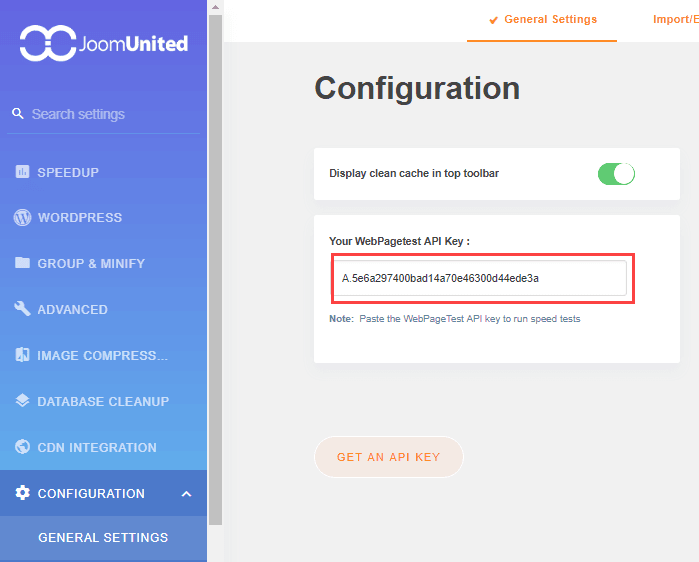 Så går du til WP Speed of Light > Fartsanalyse, Velg en URL for å kjøre testen og start testen. Det kan ta noen minutter fordi det er et køsystem for analyse. Rett etter det vil du se resultatet.

Hastighetstestene sjekker følgende kriterier:
Første belastning: som en nettleser som har tømt cachen og informasjonskapslene, representerer det en første gang besøkende på siden vil oppleve

Andre belastning: testen utføres umiddelbart etter første belastningstest uten å fjerne noe

De andre ytelseskriteriene er:
Lastetid: side lasting side tid i sekunder

Første byteforsinkelse: Tid fra starten av den første navigasjonen til første byte

Start gjengivelse: Tid fra navigasjonsstart til første innhold

caching: % av statiske eiendeler tjent med hurtigbuffersystemet

Gzip-aktivering: % av tekst- eller js-eiendeler som var gzip-kodet / komprimert

Bildekomprimering: % bilde komprimert på siden
Basert på at du kan kjøre noen hastighetstester på den samme eller forskjellige siden og sammenligne resultatene.

De Mer informasjon -knappen lar deg sammenligne hastighetstestresultatene i en enkelt tabell (samme URL-sammenligning).

2 . Test av databaseforespørsler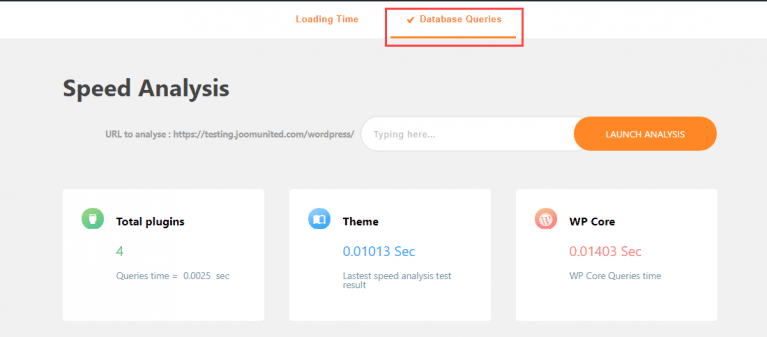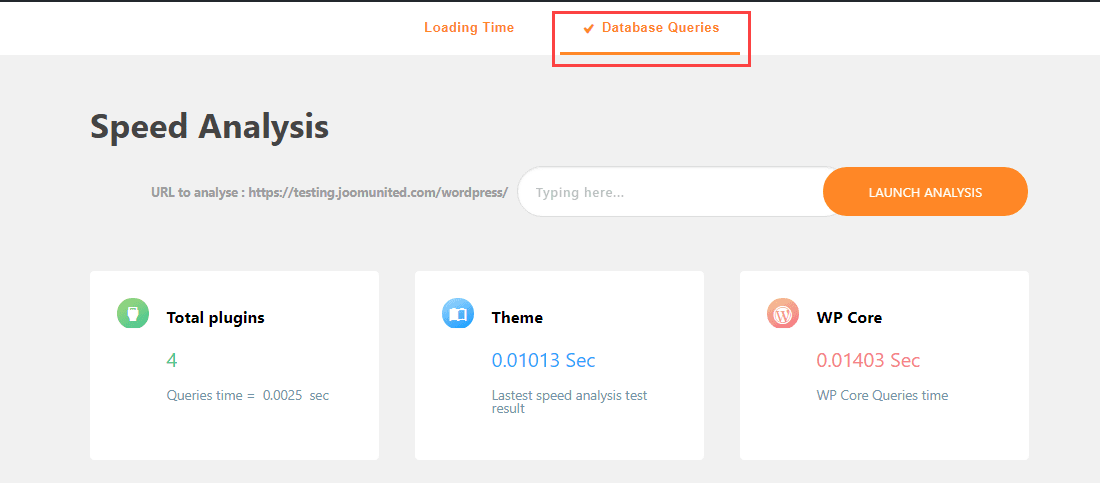 Databasetesting vil avgjøre om du har problemer med ytelsen angående databasespørsmål. Velg en side på nettstedet og kjør testen.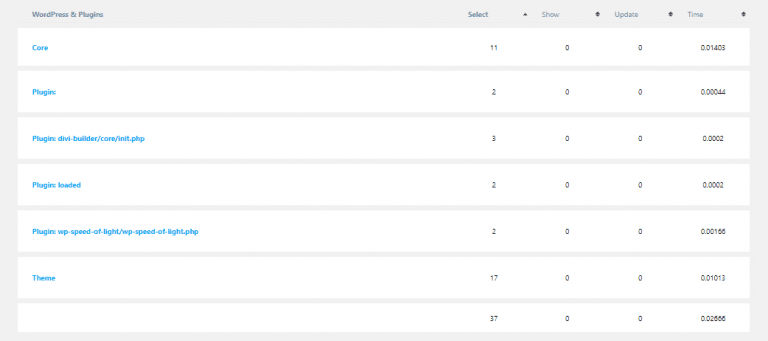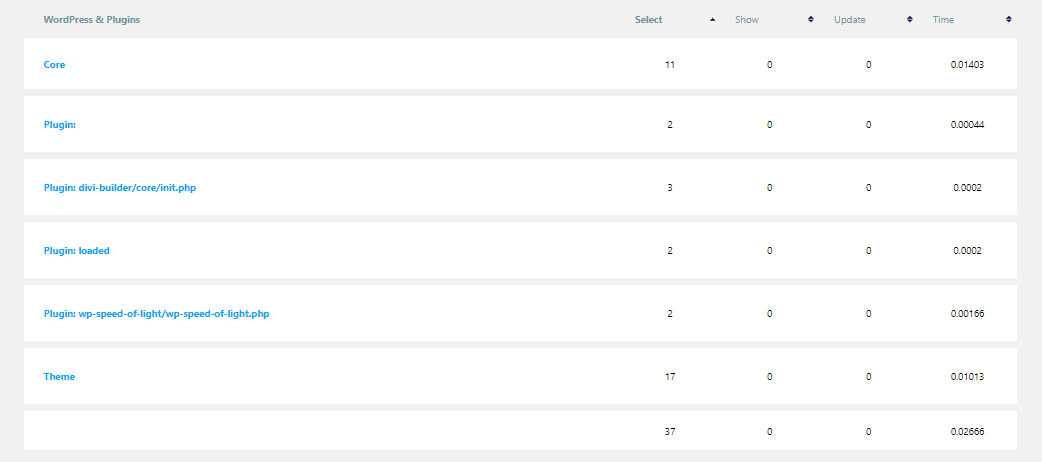 Du får separate resultater for WordPress-kjernekjøring, plugins-gjennomføring og tema-kjøring.