Team Chart: On Frontend
1. Add a flow chart in editor
Finally, to display a flow chart on frontend, click on the Insert chart top right button. Save your page/post and you're done!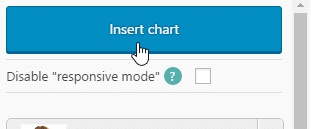 Then, your Team Chart display flow chart is materialized in your editor.
2. Load a chart in a custom HTML module
Team Chart is built to be used in every WYSIWYG editor - you just need to have the content plugin called. Most of the time it's activated by default.
Note that this is not the case in the Joomla custom HTML module - you need to activate it like above.

3. Themes overview
Default theme
Flat and Circle theme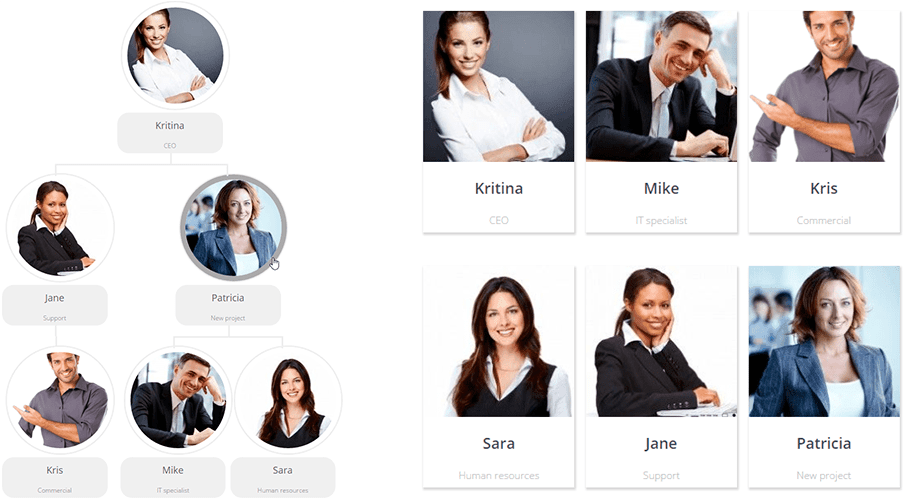 Nature theme