My Maps location: Community Builder Integration
Community Builder profile map
The community builder extension for My Maps location has to be installed through CB plugin installer (not Joomla installer). It comes as a separated plugin to download.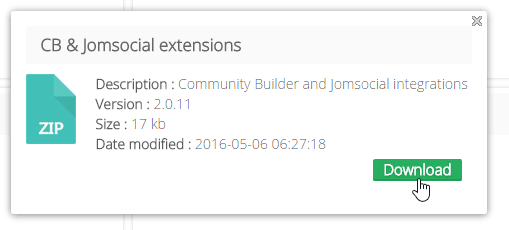 Then from Community Builder Dashboard, click on Plugin Management then Install plugin

You can now browse and upload the plugin you've downloaded on JoomUnited

Then, from the Community Builder plugin list you have the possibility to map the profile address fields with My Maps Location address fields.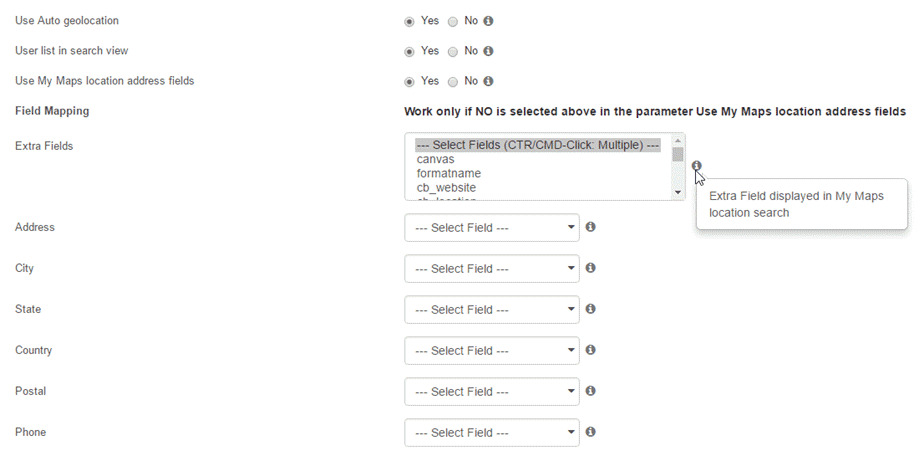 Options available in the Community Builder plugin are:
Use Auto geolocation: If set to Yes, Google Maps will not be used to auto locate users, the address field will be used in this case
User list in search view: Load the user list from Community Builder in the search view of My Maps Location
Use My Maps location address fields: If set to Yes My Maps Location will use it's own field to locates the user, if no you can map some CB address fileds below
The map type, width and height
Then in the menu manager you can force the search engine to search for Community members.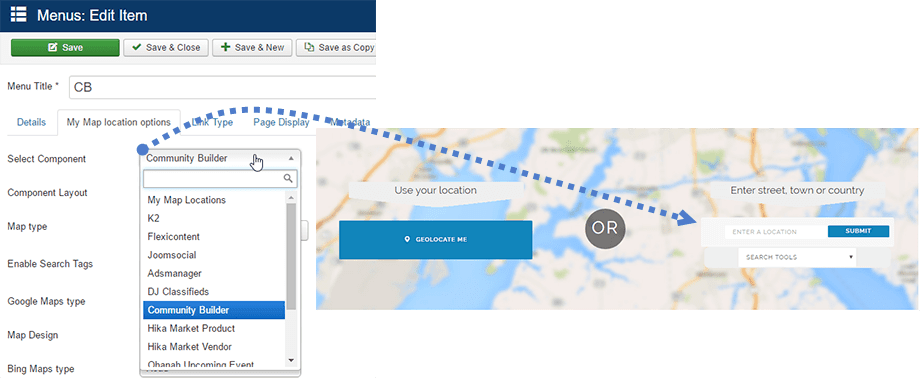 Finally you can search for your members near from your position or anywhere. Members with avartar are now on the map.