Droptables: Tables from Database
Droptables allows you to create database tables. First, on the right panel, you should select Category where the table will be saved. Then you can create a database table by clicking on Create New > Database table button.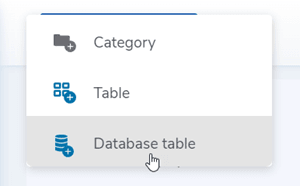 Then all tables in your database will be listed below. Next, you'll be able to select tables and columns from your database. By hitting control you can select several tables, columns.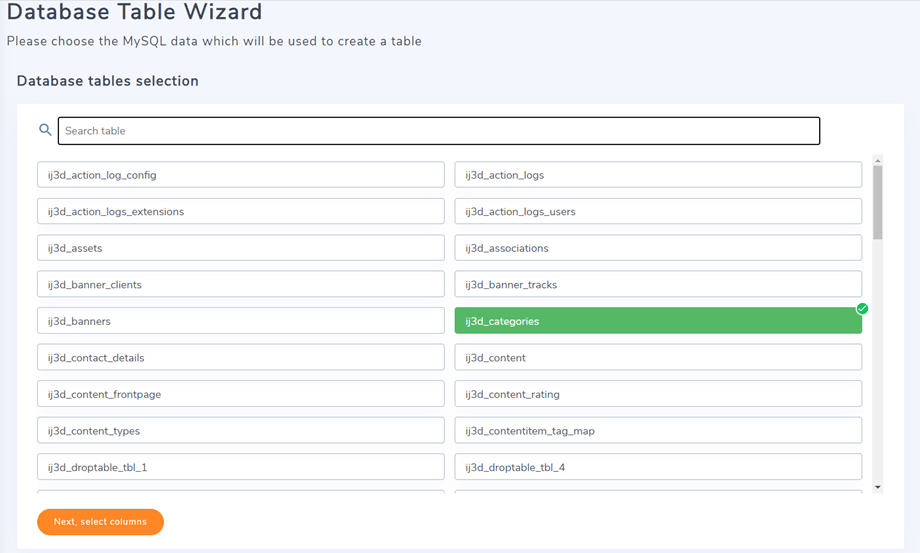 Then you can choose columns in those seleted tables to show in a new database table.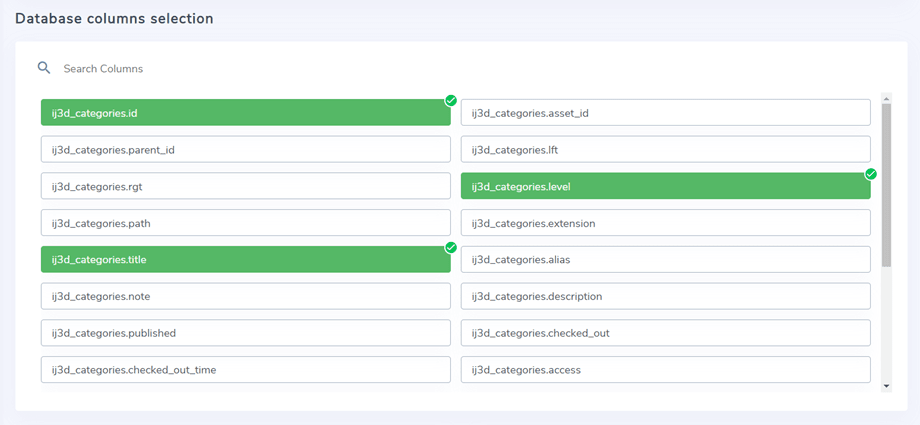 On column selection, you can define custom options for your data in the table, when displayed on the public side.
Then you got some options and filters to apply to your tables:
A pagination default level (to be used with a large amount of data)
Number of rows for the pagination
Apply some filter to your data ie. a column can be equal, different... from a defined value
The possibility to group some values in the columns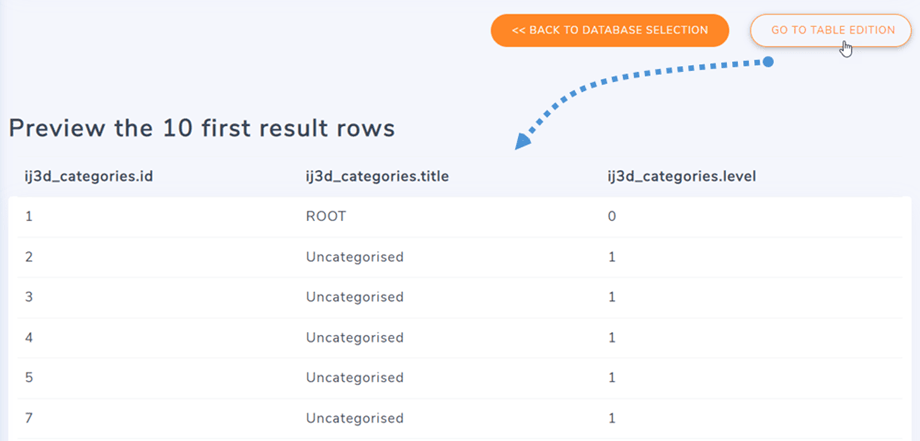 Finally, you can preview and generate your table like any other table. When your table is generated you will still have access to the table Database source by navigating to Table > Data Source and you can, for example, add a column in your table, edit the column title also.