Droppics: Themes
Droppics comes with 6 themes:
Default theme
Masonry theme: this is a responsive theme that display photo walls
Slideshow theme to display an image carousel
A polaroid-like design theme
Heapshot theme, which is a stack of photos with a nice effect to switch between them
Custom advanced slideshow theme, with a custom text editor over images


Once you apply a theme on a gallery you may be able to set up theme-related options on a single image. For example, here I've set up the gallery theme as the advanced slideshow, so I'm able to add some text over the image.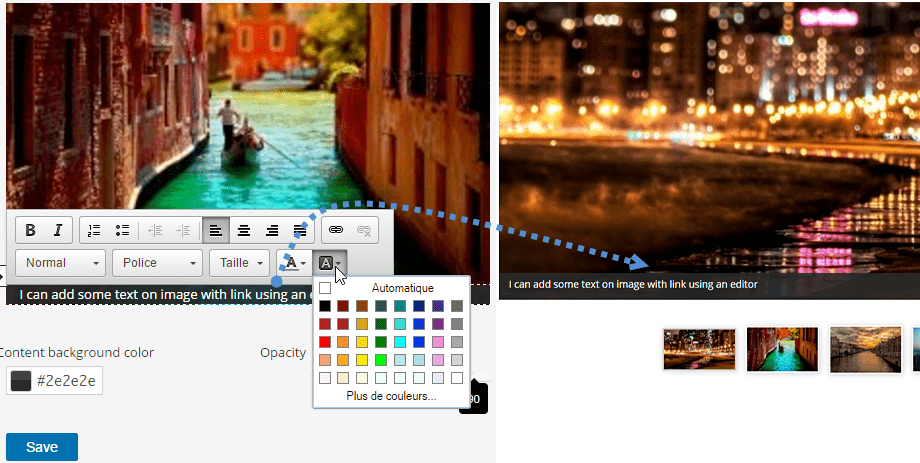 In the masonry theme, you can set up the image's max width.