Dropfiles: Search Engine
1. Dropfiles search engine
Dropfiles got it's own search engine, apart from the Joomla search engine. The search engine view can be called from a menu element. Use Menus >> Your Menu >> New button >> In the menu Item Type select Dropfiles > Search file.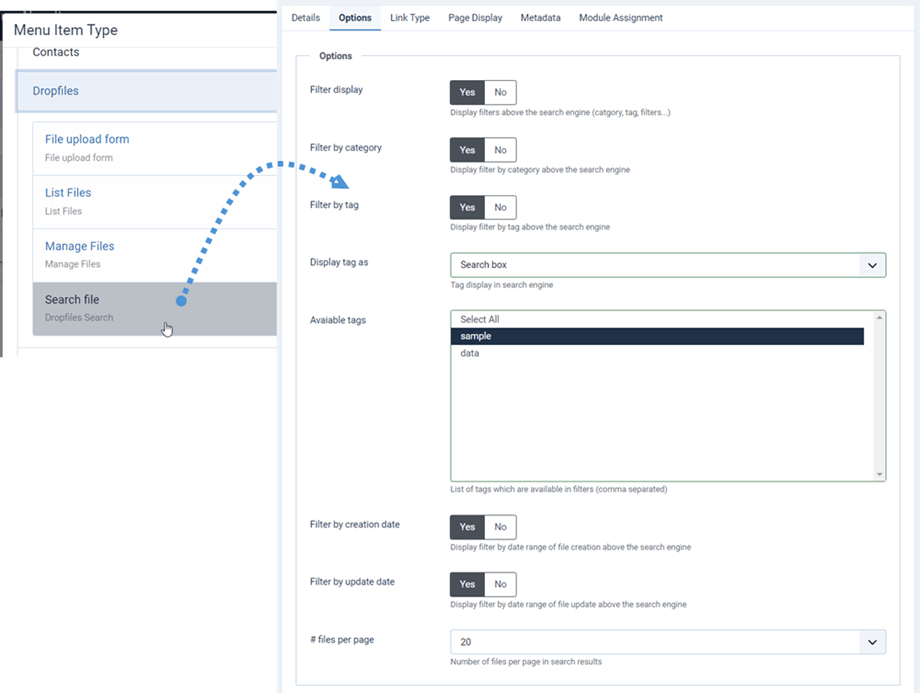 Then you'll be able to setup all the search engine elements.
The default search file category on page load
Search field display only or search engine + filters
The file tags as checkbox or as search box: the tag can be added on file from the file edition
Default tags
Creation date range filters
Update date range filters
Number of results per page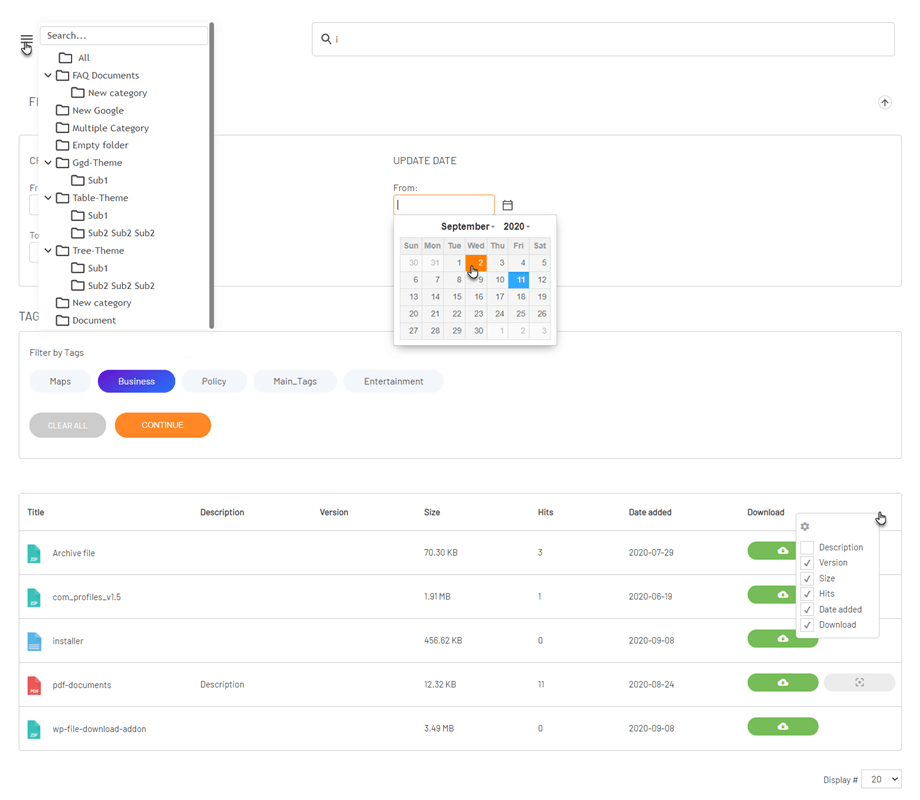 2. Dropfiles Joomla search plugin
Dropfiles also got a Joomla search plugin. As files added in articles can be searched by the Joomla default search engine.