DropEditor: Editor Profiles
1. Profiles activation
DropEditor allows you to define edition profile that apply for dedicated Joomla user group. To access to the configuration go in Component > DropEditor > Profiles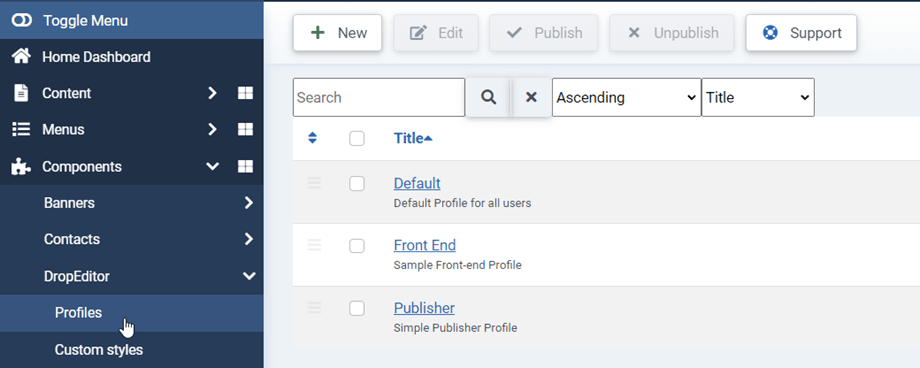 In the main tab you can make the profile available for particular Joomla user group, for example groups used on Joomla frontend.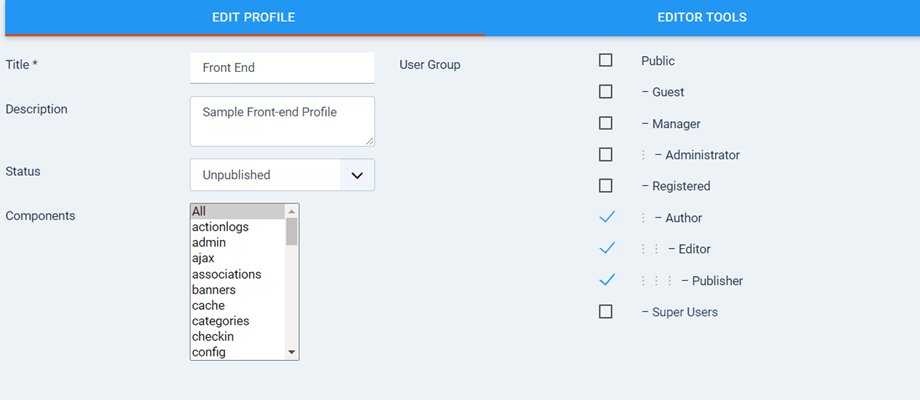 You can also restrict the editor usage to particular Joomla component.
2. Profiles tools
Each profile has its own tools. Use drag'n drop to activate/remove tools from the profile.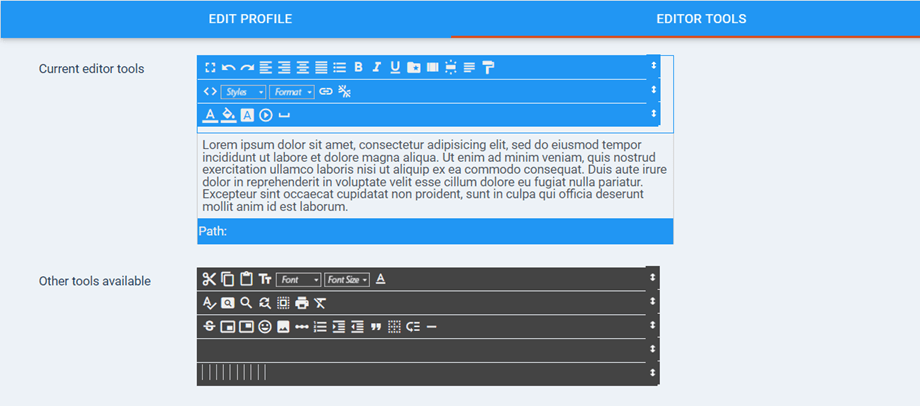 It includes a few parameters below the editor tools:
Editor full height
Custom font colors
Google font
Select google font
Droppics button
Dropfiles button
Droptables button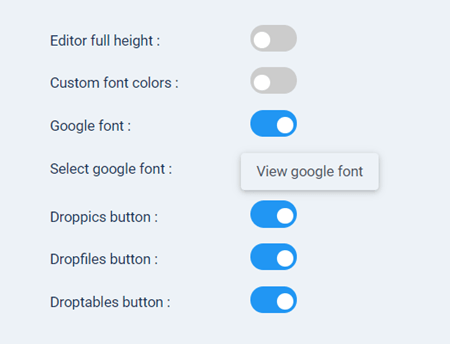 3. Other tools available
Some tools are also available and not activated by default.
Find and replace
Make a search and replace one or all elements in your editor content.
Spellchecker
Remove style tool: make all css inline style disappear
Then you got:
Copy/Paste/Cut
Paste as text or from Word: there's an automatic tool when you paste a content inside editor that removes styles
Select all content
Preview: open a new tab with Joomla content preview
Print content
Line through
Subscript/Superscript
Smiley
Page break
Ordered list
Indent/Outdent
Quote
HTML table
Horizontal line
Text color
Background color
4. Import - Export Styles/Profiles
You can also import/export your Custom styles or Editor profiles by clicking the Import/Export button on the top right at DropEditor profiles.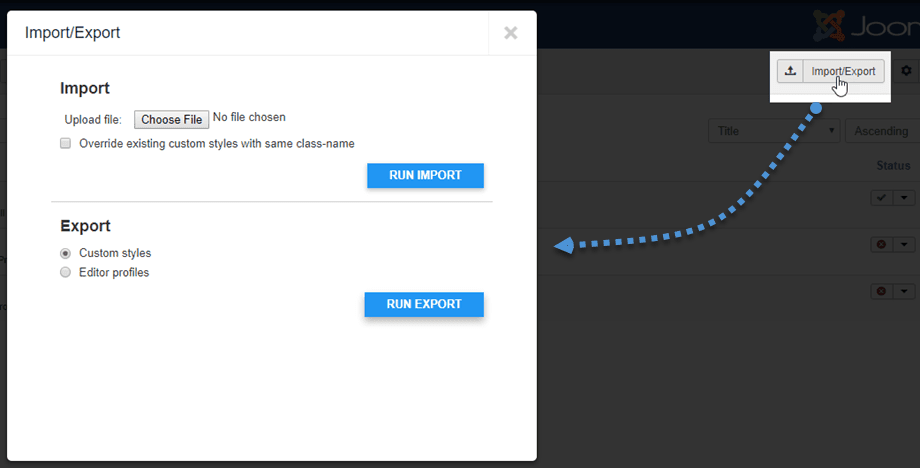 After that a popup window appears, so you can choose a file then Run Import or select to export Custom styles or Editor profiles.