WP Latest Posts: Editors and Widget
1. Adding in an editor
To add an instance you've previously configured, open a post or a page in any editor. You will get a new button dedicated to WP Latest Posts.
When clicked, the button will show all the WP Latest Posts instances you have, and lets you choose one to include in your content.
When a new instance is added, it materializes as a block in your content.
2. Adding a widget
WP Latest Posts can also be displayed as a widget. In your widget manager, you should see a widget called WP Latest Posts Widget. Use it!
The widget use is quite simple, just select the instance to be loaded.
3. Adding in Gutenberg editor
You can also display your latest posts block in Gutenberg editor. First, clicking on WP Latest Posts button in the Common Blocks section. Then choose one to show on your page/post.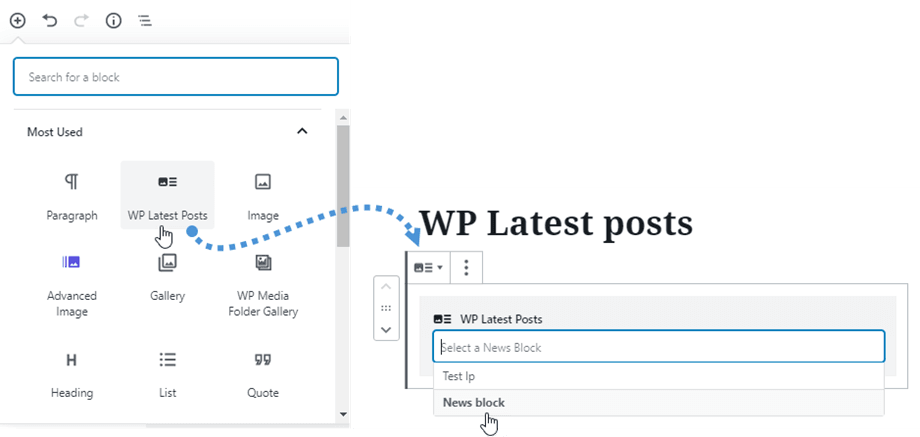 From here you will see the preview of your block. And then, you can edit the block content swiftly by clicking on the block name.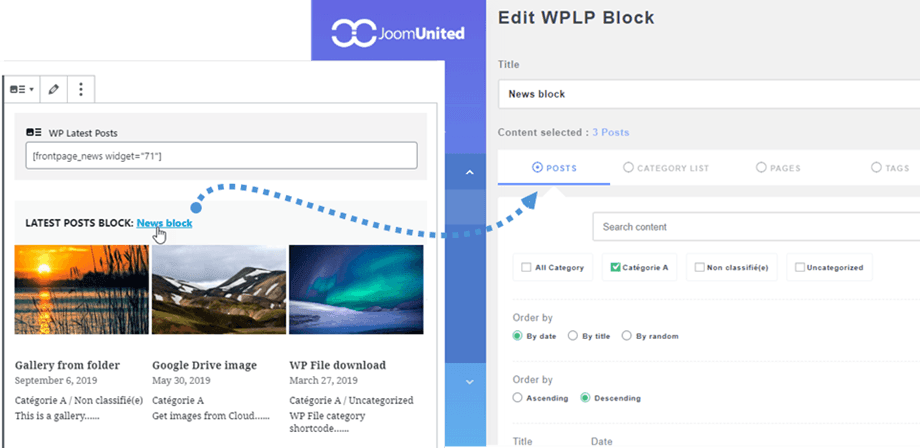 Enjoy!