Dropfiles: Dropbox Integration
1. Create a Dropbox App
The Dropbox is included in the main Dropfiles package.
First you need a Dropbox App to connect your website to a Dropbox account. Go to https://www.dropbox.com/developers and create a new app.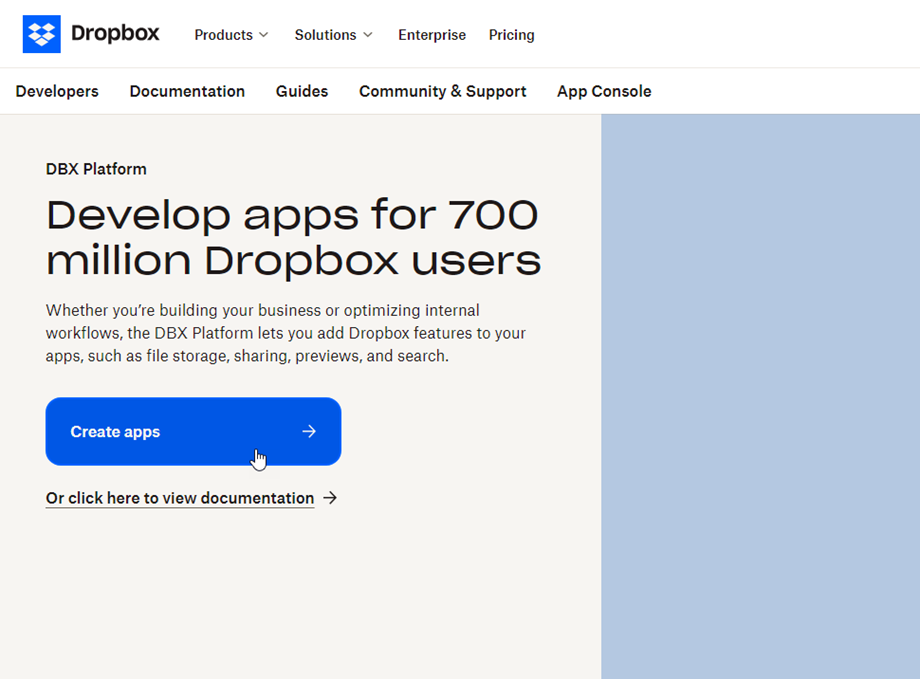 Then setup an app type "Dropbox API", "Full dropbox" and an app name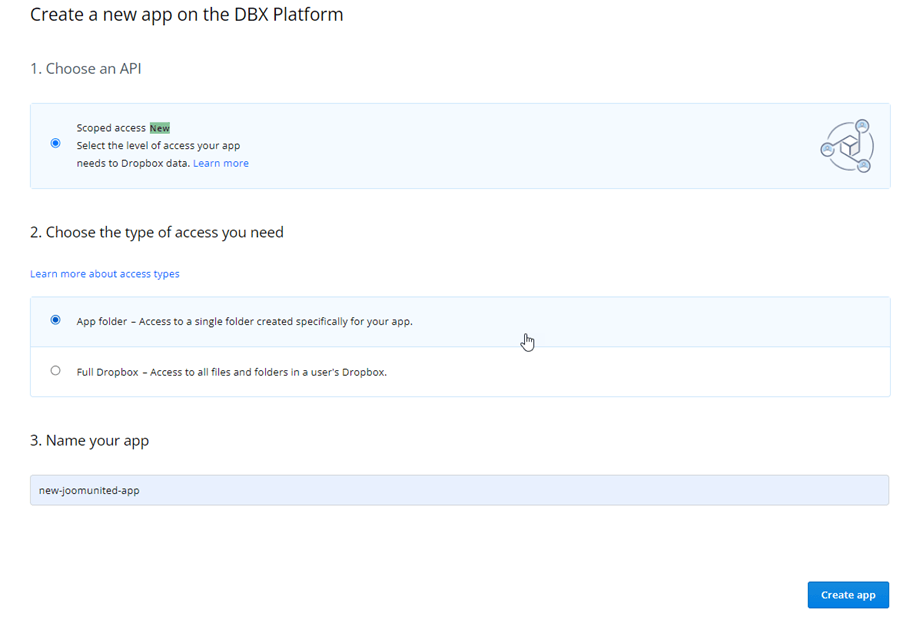 Then you're almost done, your app is created and you got your App key and secret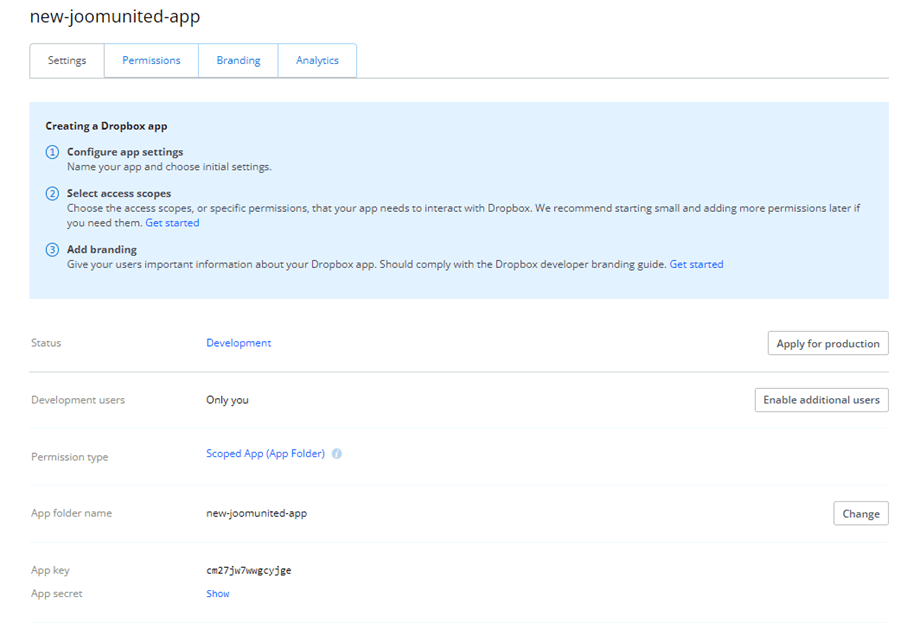 If you plan to use Dropbox for a long time, you should choose "No expiration" option at OAuth 2 section > Access token expiration.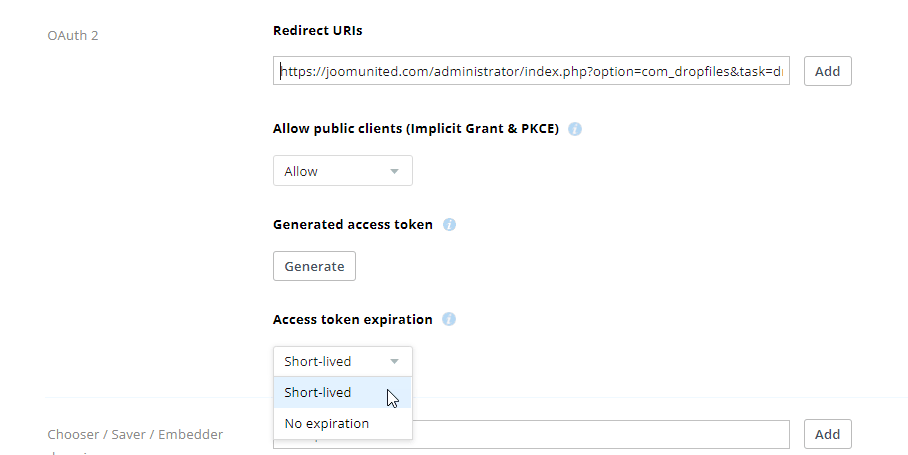 And at the Permissions tab, you should set permissions as the image below.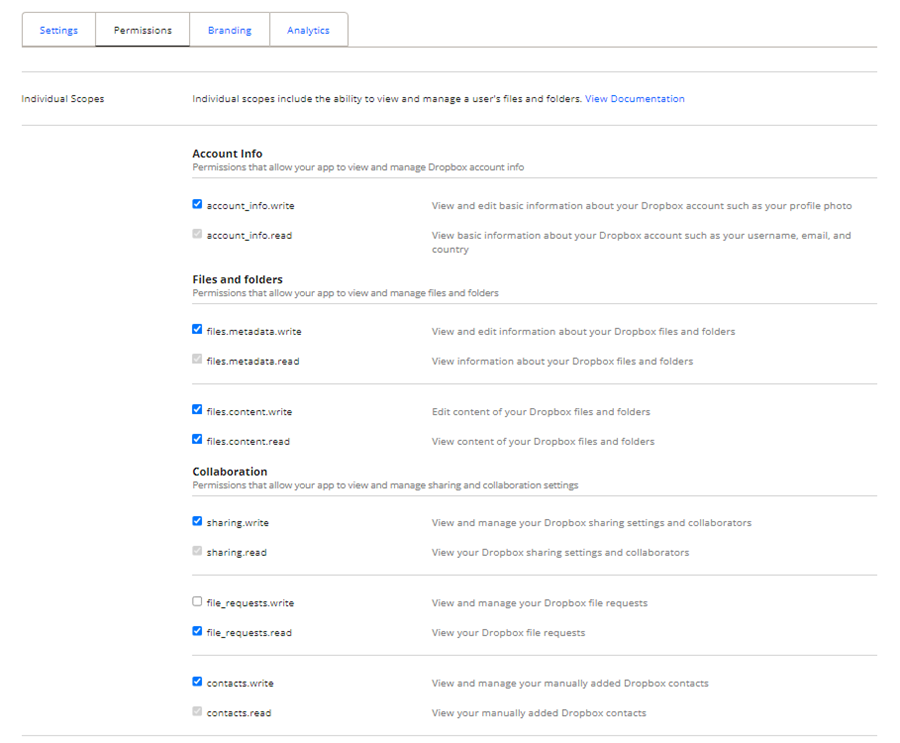 2. Login to Dropbox in Dropfiles
Then go back in WordPress admin and click on the menu Dropfiles > Options > Cloud connection tab > Dropbox settings. Paste your
Then save the configuration and click on the Connect Dropbox button
You'll have to validate the access authorization for app access, just click Allow.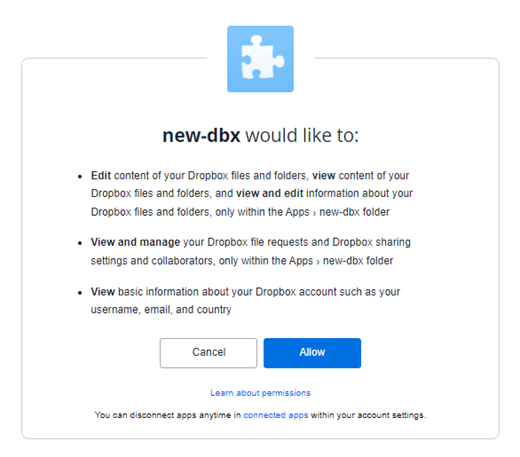 Finally, an authorization code will be generated and you'll have to copy it in Dropfiles configuration. Then press Connect Dropbox.

Connection should be a success ☺
You can now create folders, sub folders in Dropbox and in Dropfiles, everything will be sync!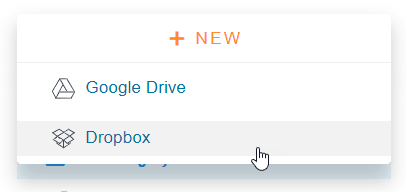 3. How it works? What can I do with Dropbox?
How it works?
Dropbox can sync folders/subfolders and files on your Dropfiles interface and the same is possible on the other way (from Dropfiles to Dropbox).


What are the sync directions?
It works in both directions! You can add a file from Dropbox and see it in Dropfiles or add a file in Dropfiles and see it in Dropbox. It also means you can manage Dropfiles files from your desktop using Dropbox sync software. That's crazy! Yes we know ☺