Speed Cache Resources Minification
Minification refers to the process of removing unnecessary or redundant data without affecting how the resource is processed by the browser - e.g. code comments and formatting, removing unused code, using shorter variable and function names, and so on.
From the dashboard click on Group and minify, then the Scan button to list your website files.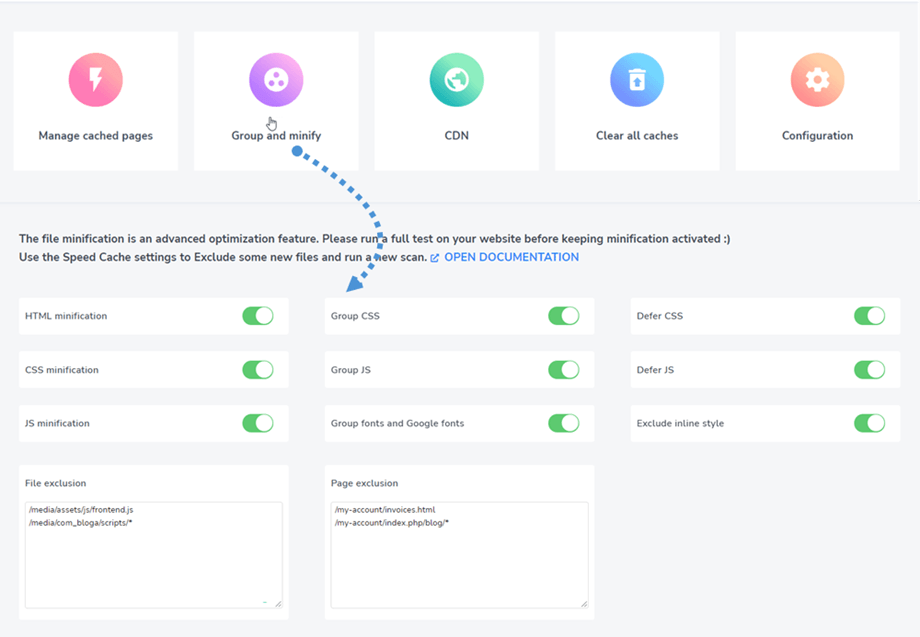 You can group all your JS, CSS and fonts files in a single click. The group file feature includes
Group all JS files
Group all CSS files
Group Fonts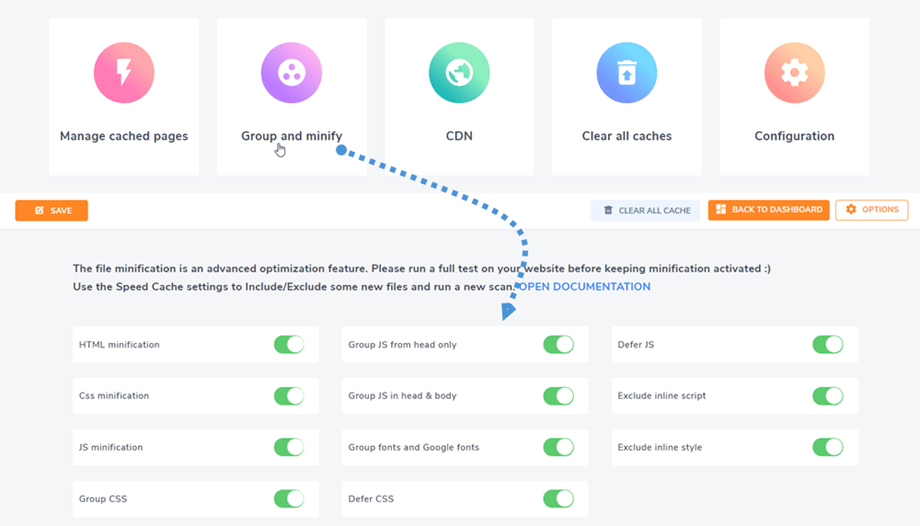 By default, the files listed are the CSS, JS and font contained in your template and some from the media. If you want to minify all the files that are loaded on frontend (on all pages), we recommend to list the files and open the settings.
From here you can select the server folders where your CSS, JS & Fonts are located, for example media/com_hikashop. then just hit the minify green switcher or use the Toggle State button.