1. trin: WordPress fuld optimering
---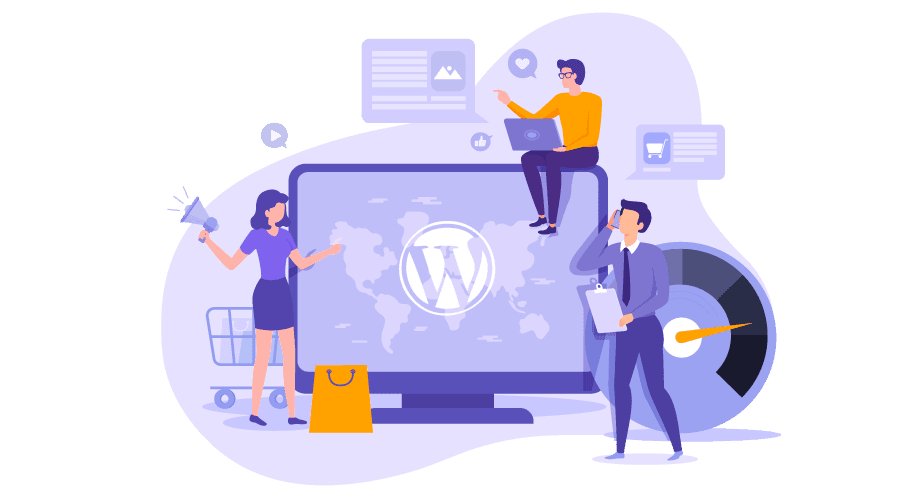 WP Speed of Light første lag af optimering anvendes til WordPress, fra WordPress bruger du bare plugin-konfigurationen.
Fuld optimeringsfunktioner er:
Statisk fil cache system
Gzip datakompression
Browser caching
Filgruppe: CSS, JS, Lokale skrifttyper, Google Fonts
Ressourcer minificering: HTML, CSS, JS
Specifik mobil cache pr. Enhed
Fjern forespørgselsstreng
Automatisk cache ren: efter interval, på gem, efter brugergruppe
Database oprydning
Cache Preloading og DNS Prefetching
2. trin: Aktiver billedkomprimering
---
Vi anbefaler stærkt at bruge et profileringsværktøj til billedkomprimering. WP Speed of Light er integreret med ImageRecycle-tjenesten, du får billedkomprimeringskvoter inkluderet i dit medlemskab. Optimeringsalgoritmen er i stand til at reducere filstørrelsen af ​​standard JPEG og PNG-billeder med op til 85% (5x +), mens de resulterende fotos er visuelt identiske med de originale fotos. Her er vores planer:
WP Speed of Light gratis version: få en 20% rabatkupon
WP Speed of Light 6 måneders support: få en 1 GB kvote til rådighed for alle dine Homemesider
WP Speed of Light 1 års support: få a 3 GB kvote til rådighed for alle dine Homemesider
3. Trin: International Audience >> Brug en CDN
---
Brugen af ​​CDN (Content Delivery Network) har vist sig at være effektiv, især hvis du har et internationalt publikum. En CDN integration er tilgængelig med alle de store CDN på markedet som Cloudflare, Amazon Cloudfront, MaxCDN, KeyCDN og andre.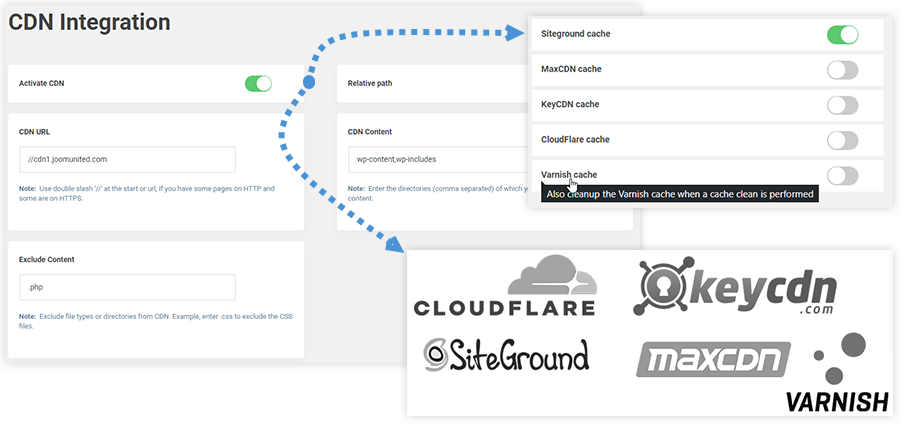 4. trin: Speed ​​Testing & Sammenlign
---
Optimeringen af ​​et websted handler også om at teste ydeevnen for at bestemme hvilke elementer der kan optimeres for at give ydeevne. Med WP Speed of Light kan du køre flere tests på samme side og åbne en sammenligningstabel. Vi har lavet en integration med WebPageTest API (gratis) til at køre detaljerede hastighedsprøver på forskellige elementer som:
Første indlæsningstid
Andet indlæsningstid
Første byte tid
Tid til at starte gengivelsen
Element serveret fra cache i%
Elementer komprimeret med Gzip i%
Procent på komprimerede billeder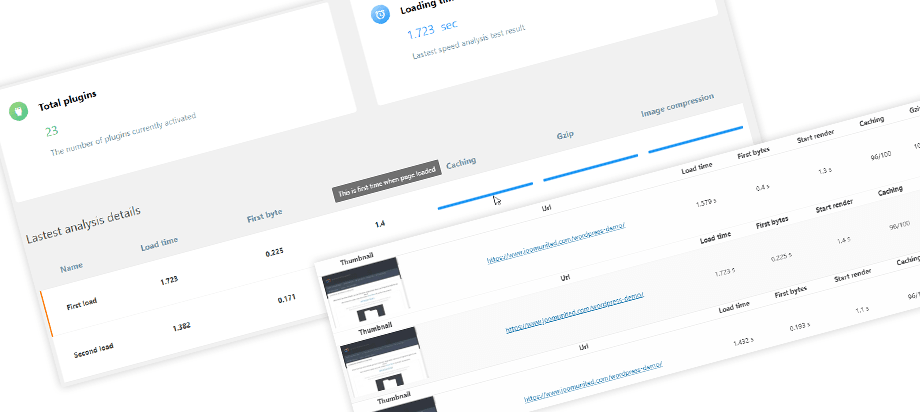 Stadig ikke sikker? Brug vores Chrome Extension
---
Hvis cachen er blevet serveret med WP Speed of Light, har du et grønt symbol, hvis det ikke er gråt, så enkelt som det! Desuden kan du bestemme, hvorvidt skrivebordet, tablet- eller mobilbufferen serveres. JoomUnited cache checker viser også generel information (gælder for alle Homemesider):
Samlet sideindlæsningstid
Lær server cache
Når larncache er genereret (nuværende eller tidligere anmodning)
Detaljer om indlæsningstiden efter element: Venter browser svar, Omdirigering (hvis nogen), DNS opløsning, Opret forbindelse til server
Detaljer om indlæsningstiden efter element: Indsendelsessendelse, Reveive, Unload tid, Dom tid, Load time