WP Speed of Light hastighed: hastighedsanalyse
1. WordPress hastighedstest
For at køre hastighedstest bruger vi WebPageTest API. Du kan få gratis WebPagetest API-nøgle her:  https://www.webpagetest.org/getkey.php
Du kan køre op til 200 test om dagen på det samme domæne med en enkelt API-nøgle, dette er den eneste grænse.
Kontroller din e-mail for at få API-nøgle, og kopier / indsæt den derefter WP Speed of Light hastighed> Hastighedsoptimering> Konfiguration.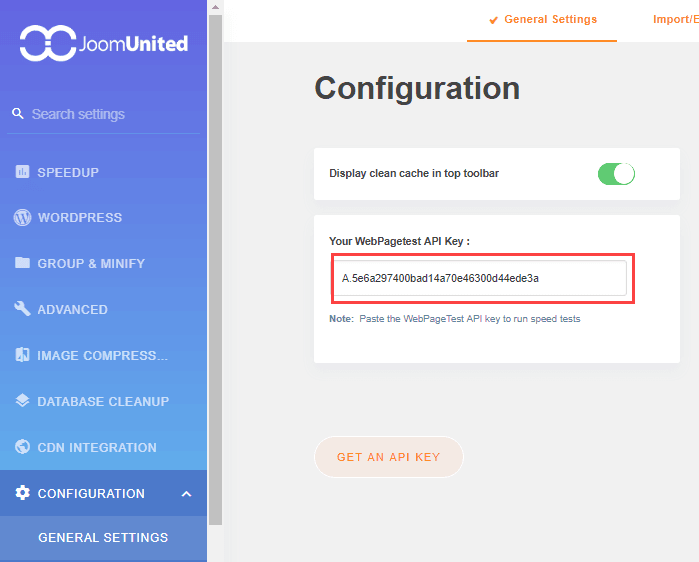 Så går du til WP Speed of Light hastighed> Hastighedsanalyse, Vælg en URL for at køre testen og start derefter testen. Det kan tage et par minutter, fordi der er et køsystem til analyse. Lige efter dette vil du se resultatet.

Hastighedstestene kontrollerer følgende kriterier:
Første belastning: som en browser, der har ryddet sin cache og cookies, repræsenterer, hvad en første gang besøgende på siden vil opleve

Anden belastning: testen udføres umiddelbart efter den første belastningstest uden at rydde noget

De øvrige præstationskriterier er:
Indlæsningstid: sideindlæsning af sidetid i sekunder

Første byte-forsinkelse: Tid fra starten af ​​den første navigation til den første byte

Start gengivelse: Tid fra navigationsstart til første indhold

Caching: % af statiske aktiver, der tjente med cache-systemet

Gzip-aktivering: % af tekst- eller js-aktiver, der var gzip-kodet / komprimeret

Billedkomprimering: % billede komprimeret på siden
Baseret på det kan du køre nogle hastighedstest på den samme eller forskellige side og sammenligne resultaterne.

Det Flere detaljer -knappen giver dig mulighed for at sammenligne hastighedstestresultaterne i en enkelt tabel (samme URL-sammenligning).

2 . Test af databaseforespørgsler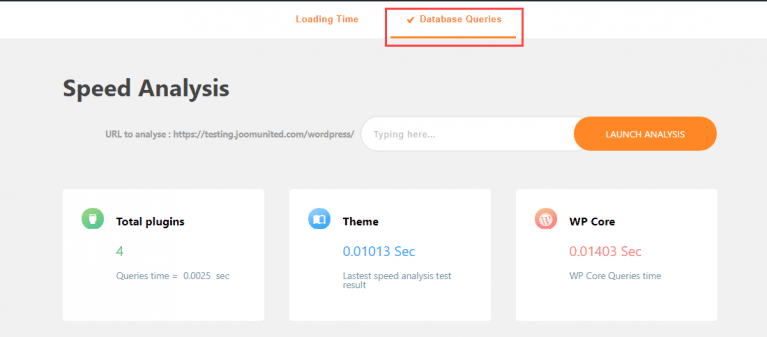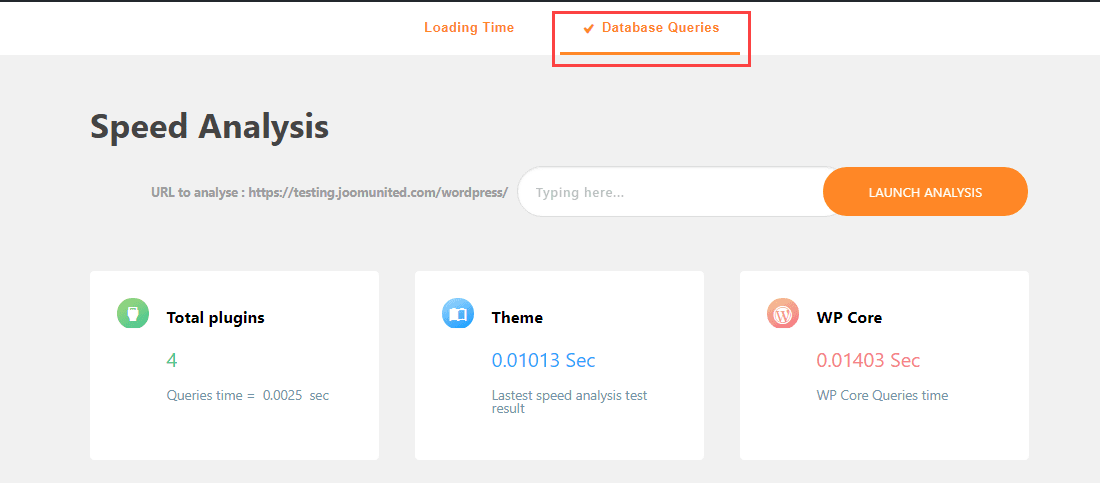 Databasetestingen afgør, om du har ydelsesproblemer vedrørende databaseforespørgsler. Vælg en side på webstedet, og kør testen.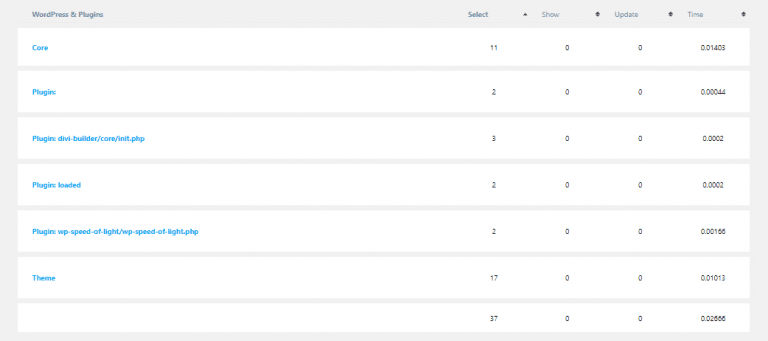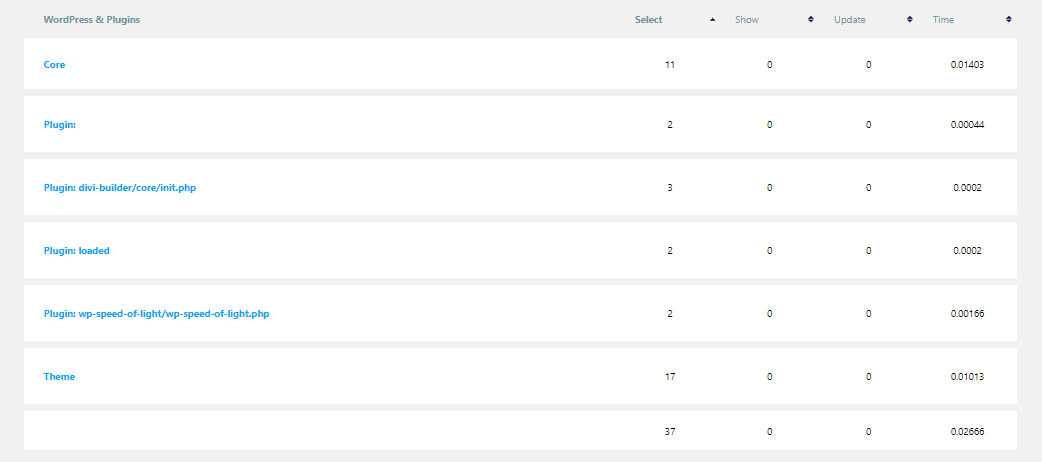 Du får separate resultater for WordPress kerneudførelse, eksekvering af plugins og temaudførelse.