WP Table Manager: Tips & tricks
1. Beregning
Du har en grundlæggende beregning implementering i WP Table Manager. Tilgængelige elementer er:
SUM, COUNT, CONCAT
MIN, MAX, AVG
DATO, DAG, DAGER, DAGER360
ELLER, XOR OG OG
For at oprette en sum, skriv som denne: = SUM (A1; B2) eller = SUM (A1: B2)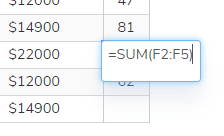 2. Brugerroller
Tabellen styring er defineret af WordPress bruger roller, der har mulighed for at udføre nogle specifikke handlinger. Alle brugere i en brugerrolle vil have samme tilladelser vedrørende tabelstyring.
For at konfigurere adgangen skal du bruge menuen WP Table Manager> Brugerroller.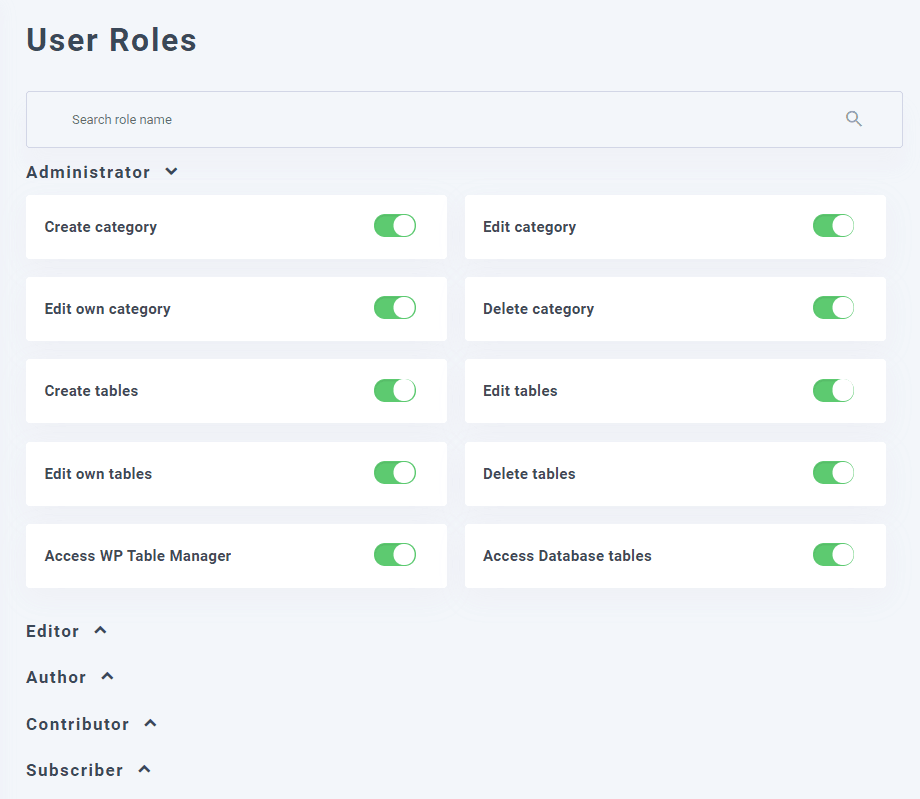 Når brugeren er logget, vil han have sit gruppeprivilegium til at styre filer.
Du kan angive brugerejeren for kategorier og tabeller på Mere fane.