WP Team Display : algemeen gebruik
1. Beheer stroomschema van post / pagina
Het belangrijkste idee van WP Team display is om alles in te stellen vanuit uw WYSIWYG-editor. WP Team display werkt op elke WordPress WYSIWYG-editor, zowel openbaar als admin. Je kunt het bijvoorbeeld gebruiken in posts en pagina's.
Wanneer WP Team display is geïnstalleerd, wordt er een knop weergegeven in uw editor. Je kan gaan naar Linkermenu> Instellingen> WP Team Display om de grafieken ook te beheren.

Als je al een stroomschema in je editor hebt, klik er dan op en vervolgens op deze knop om het opnieuw te openen of gebruik het kaartsymbool dat beschikbaar is op: zweef je afbeelding.



2 . Start een nieuw stroomschema

Om een ​​nieuw stroomschema te maken, vanuit de lightbox: voeg een naam toe en klik op Voeg een nieuwe grafiek toe (de grote linker blauwe knop).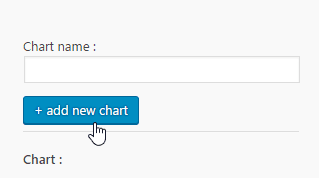 Aan de linkerkant van uw interface wordt het bestaande stroomschema weergegeven.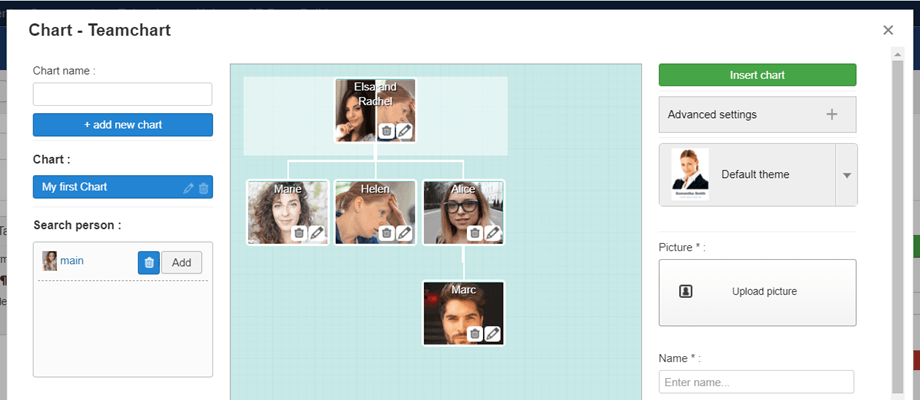 3 . Kies een thema

Er zijn 4 thema's beschikbaar die u kunt selecteren of wijzigen wanneer u maar wilt. Thema-selectie verandert de editie-interface aan de admin-kant niet, alleen het frontend-display.