K2 integration
My Maps location is integrated with K2 CCK from JoomlaWorks.
K2 integration features:
Locate each K2 element from K2 item editor
Load K2 single item/categories of item using a menu or a dedicated module
Search for K2 elements with a specific search module
K2 items are loaded like any other places in My Maps location component
Click on the tooltip to load the K2 item page
You can use My Maps location with K2 in a single click because k2 items can be called from a menu or a module. Here is a menu configuration pointing on K2 locations.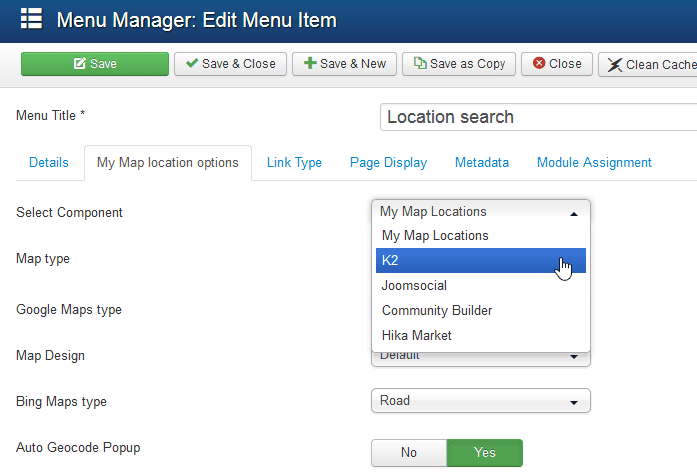 Video demo