Modules and editor button
The editor button
The editor button for My Maps location allows you to add single or multiple location right inside your editor in one click.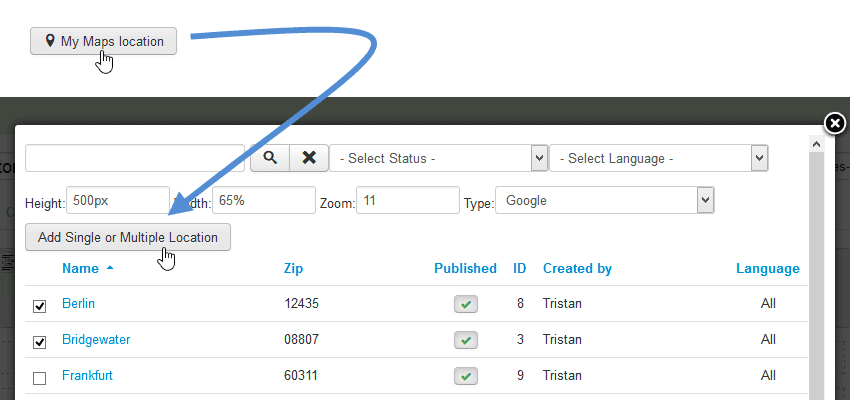 You have option to:
Add one or several locations
Define width and height of the map
Automatic zoom level or force zoom level
Select Google Maps or Bing Maps
The map bellow was added using the editor button. Editor button map with a custom locations selection and automatic zoom.
The modules
My maps location comes with 2 modules type and one editor button. Another modules are available for 3rd party extensions,
Each module can be custom styled. Modules are:

A search module (available on the left part of the page)
A Map module (available on the left part of the page)