1er Paso: Optimización completa de WordPress
---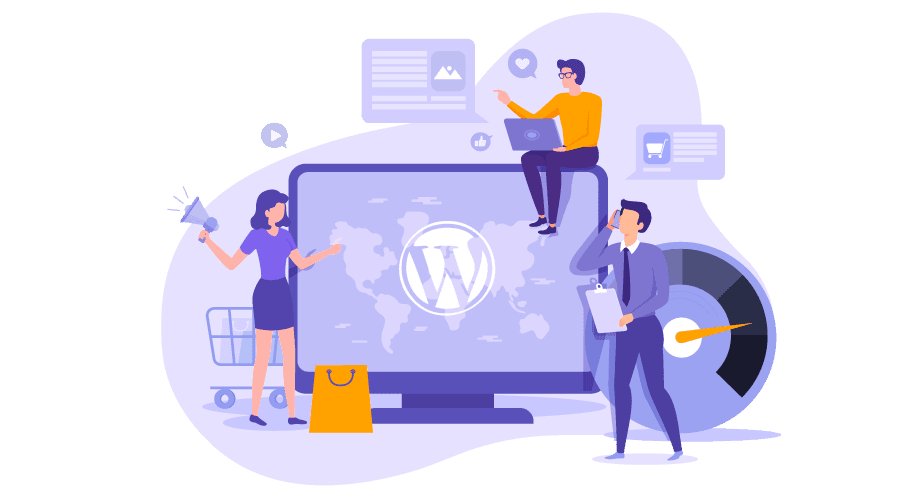 WP Speed of Light primera capa de optimización de WP Speed of Light se aplica a WordPress, desde WordPress simplemente usando la configuración del complemento.
Las características completas de optimización son:
Sistema de caché de archivos estático
Compresión de datos gzip
Almacenamiento en caché del navegador
Grupo de archivos: CSS, JS, fuentes locales, fuentes de Google
Minificación de recursos: HTML, CSS, JS
Caché móvil específico por dispositivo
Eliminar cadena de consulta
Limpieza automática de caché: por intervalo, al guardar, por grupo de usuarios
Limpieza de base de datos
Precarga de caché y captación previa de DNS
2do paso: activar la compresión de imagen
---
Recomendamos utilizar una herramienta profesional de compresión de imágenes. WP Speed of Light está integrado con el servicio ImageRecycle, obtendrá una cuota de compresión de imagen incluida en su membresía. El algoritmo de optimización es capaz de reducir el tamaño de archivo de las imágenes JPEG y PNG estándar hasta en un 85% (5x +), mientras que las fotos resultantes son visualmente idénticas a las fotos originales. Aquí están nuestros planes:
Versión gratuita de WP Speed of Light : obtenga un cupón de 20% de descuento
WP Speed of Light 6 meses de soporte: obtenga un Cuota de 1 GB disponible para todos sus sitios web
WP Speed of Light 1 año de soporte: obtenga un Cuota de 3 GB disponible para todos sus sitios web
3er Paso: Audiencia internacional >> Use un CDN
---
Se ha demostrado que el uso de CDN ( Content Delivery Network ) es eficiente, especialmente si tiene una audiencia internacional. Una integración CDN está disponible con todos los CDN principales en el mercado como Cloudflare, Amazon Cloudfront, MaxCDN, KeyCDN y otros.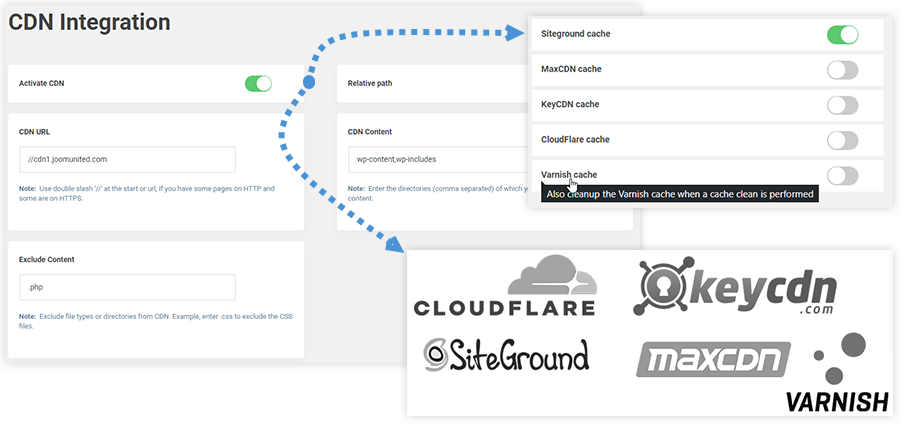 4to paso: Prueba de velocidad y comparación
---
La optimización de un sitio web también se trata de probar el rendimiento para determinar qué elementos se pueden optimizar para obtener rendimiento. Con WP Speed of Light puede ejecutar varias pruebas en la misma página y abrir una tabla de comparación. Hemos realizado una integración con WebPageTest API (gratis) para ejecutar pruebas de velocidad detalladas en varios elementos como:
Primer tiempo de carga
Segundo tiempo de carga
Tiempo de primer byte
Hora de comenzar a renderizar
Elemento servido desde caché en%
Elementos comprimidos con Gzip en%
Porcentaje en imágenes comprimidas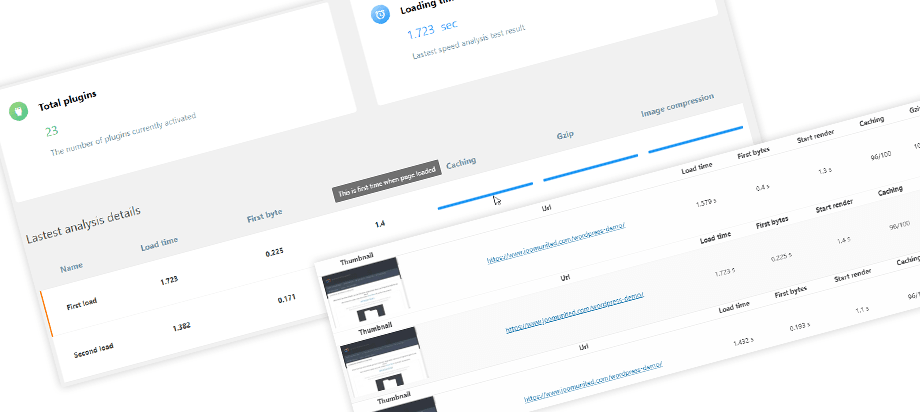 ¿Todavía no estoy seguro? Utiliza nuestra extensión de Chrome
---
Si el caché se ha servido utilizando WP Speed of Light , obtendrá un símbolo verde, si no es gris, ¡tan simple como eso! Además, puede determinar si se sirve el caché de escritorio, tableta o móvil. JoomUnited cache checker también muestra información general (se aplica a todos los sitios web):
Tiempo total de carga de la página
Barniz de caché del servidor
Cuando se ha generado el caché de barniz (solicitud actual o previa)
Detalles del tiempo de carga por elemento: espera de respuesta del navegador, redireccionamiento (si lo hay), resolución DNS, conexión al servidor
Detalles del tiempo de carga por elemento: envío de contenido, revelación, tiempo de descarga, tiempo Dom, tiempo de carga