WP Media folder is capable of making an advanced WordPress media filtering and ordering. You can filter your media by file type or size, order them by title for example and everything will be saved automatically. So the next time you'll open your media manager your view will be clean. Plus, in parameters you define custom image dimension and file weigh filters.
Filter your WordPress media
The media filtering is the action of apply a filter to hide media from your media manager in order to display easily the media you are searching for.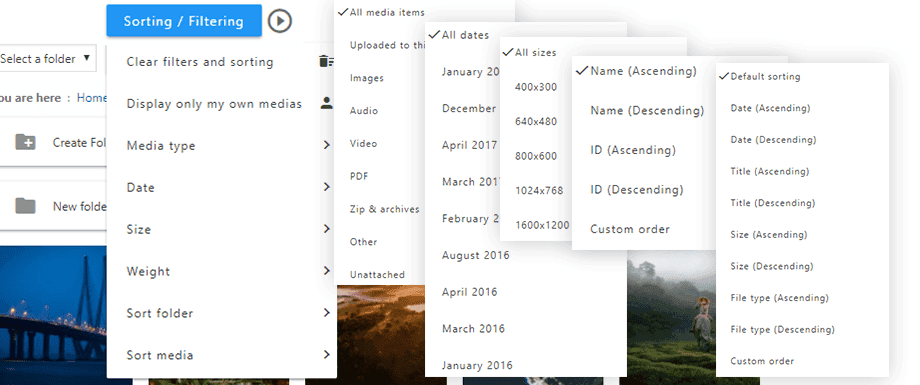 The filtering feature will add those possibilities to your media manager:
Filtering by media type enhancement (image, audio, video, zip and archives, other, unattached)
Filtering by media weight with custom weight configuration
Filtering by media dimension with custom dimension configuration
Order your WordPress media
The ordering feature will help you to order your media and folders in your media manager. The order you've defined will be saved using cookies, so next time you open your media manager the ordering will be back!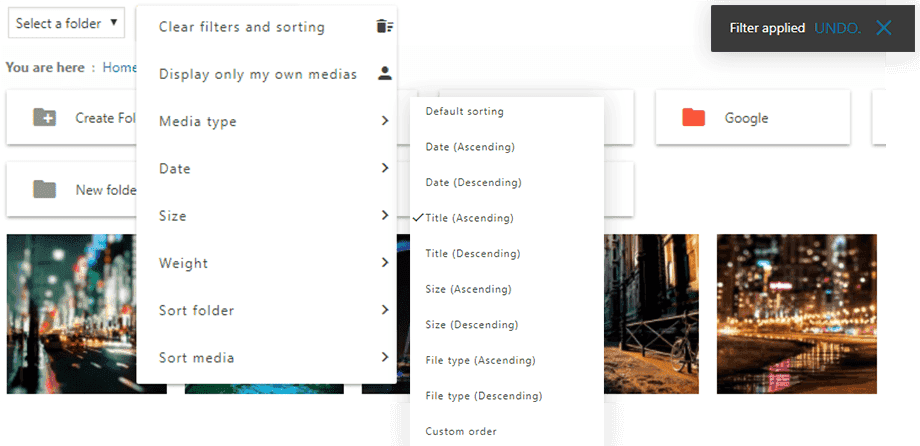 The ordering feature will add those possibilities to your media manager:
Sorting folders by name and ID
Sorting media by date
Sorting media by title
Sorting media by size
Sorting media by file type
Filter Media from Folder Tree
WP Media folder is here to help you to find and navigate through your media easily, especially if you have a lot of them. That's why we've introduced a quick folder and media filtering from the left folder tree.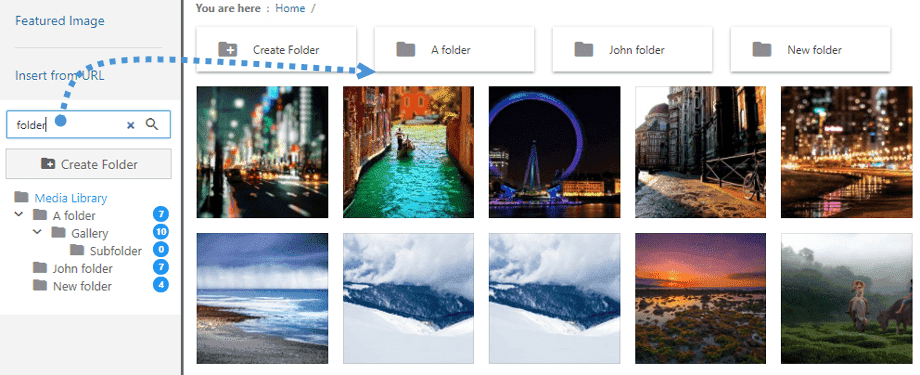 Media Count in Folders
You have an option to display the number of media inside each folder, from the folder tree.