With WP Latest post you'll be able to load any custom post type from plugin, themes and display as a news block. Select your content source, define a theme and put it anywhere in your content , here's an example with a calendar plugin.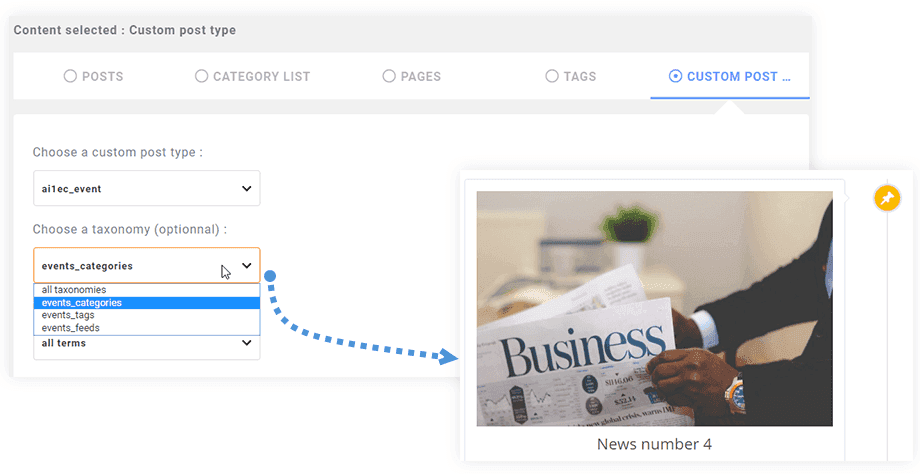 Latest 6 events with category grid display
Latest 6 events with tile line display
Here's a demo with timeline view, loading the latest 6 last events.
Latest 6 events with smooth hover slider