WP Smart Editor: File & Table Manager
1. File Manager
You can enter the File manager buy clicking on button "WP File Download". There you can manage uploaded file and insert them in the content of an article you crate or edit. To do so just click on the file you need to be inserted and then set up preference in the right part of the page and click Insert this file.
To edit a file, click back on it then on the WP File Download button. To delete any file from the server, click the trash icon in "Actions" column.
2. Table Manager
Table creation in WordPress editor require HTML/CSS knowledge and it's almost impossible to manage table for content redactor users. WP Smart Editor includes a light version of the powerful WP Table Manager plugin so you'll be able to create, manage, customize tables like if you are using Excel, from your editor.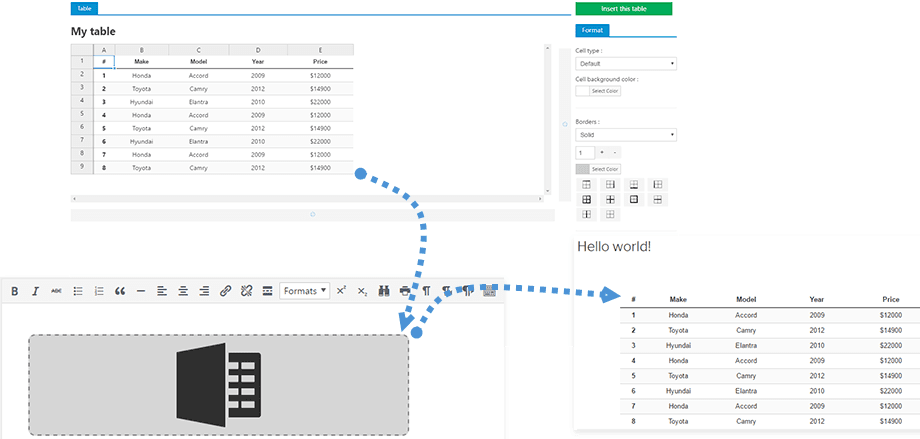 In order to create a table you need to click on plus button with the text "New table". To add a row or column you should use the buttons in the right and bottom from the excel area.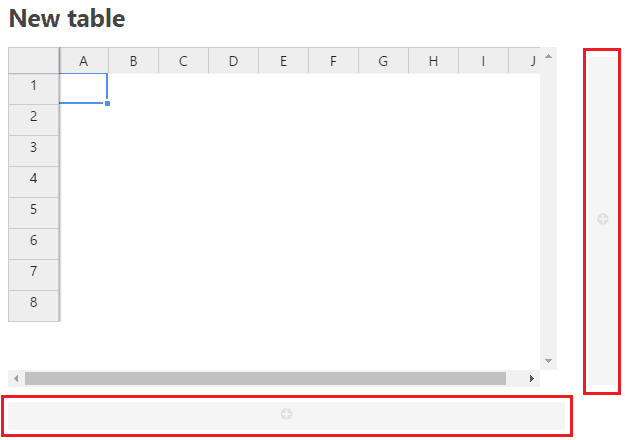 To remove one of the rows or columns you should right click on the row or column and select the option you want from the context menu.
All the changes are saved automatically and almost instantly by our plugin. To insert a table in an article you should "WP Table Manager" button and choose the table you want to insert from the list in left part of the page and click "Insert this" green button in the right top corner of the page.