File Manager Themes and Custom Design
WP File Download includes 4 themes by default, each theme have it's own configuration.
The theme system is very flexible because you can choose a theme per category of files and override each parameter in the category. Setup the download button color, info display, save and you're done! WP File download can really fit your WordPress theme design. Check the demo!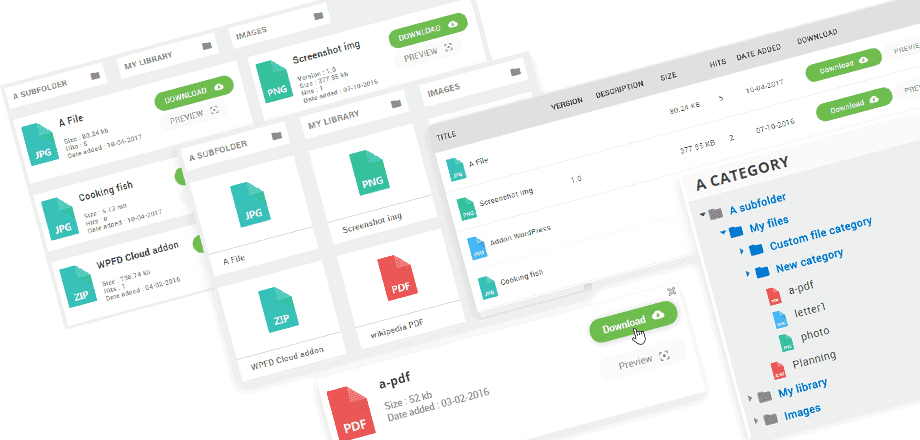 The admin file management has been fully designed to be easy to be used from anywhere. Whether you are in a post, page, in the plugin admin entry view, on mobile, you can manage your WordPress files the same way. It's pretty easy to move and order files and categories, don't lose your habits it works like WordPress nested menu. Drag'n drop files or categories, it's automatically applied and saved.