WP Speed of Light: Hastighetsanalys
1. WordPress hastighetstest
För att köra hastighetsprov använder vi WebPageTest API. Du kan få gratis WebPagetest API-nyckel här: https://www.webpagetest.org/getkey.php
Du kan köra upp till 200 test per dag på samma domän med en enda API-nyckel, det här är den enda gränsen.
Kontrollera din e-post för att få API-nyckel och kopiera / klistra in den WP Speed of Light> Hastighetsoptimering> Konfiguration.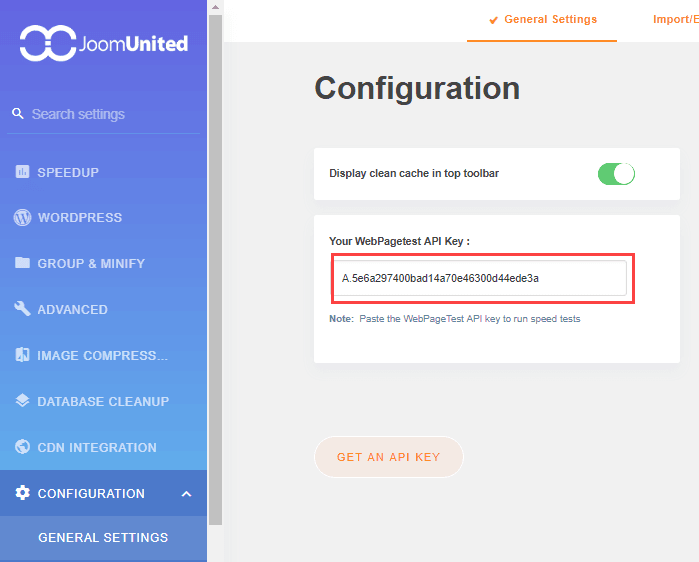 Då går du till WP Speed of Light> Hastighetsanalys, Välj en URL för att köra testet och starta sedan testet. Det kan ta några minuter eftersom det finns ett kösystem för analys. Strax efter det ser du resultatet.

Hastighetsprovningarna kontrollerar följande kriterier:
Första belastningen: som en webbläsare med cacHemsidainne och kakor urkodade, representerar vad en första gången besökaren på sidan kommer att uppleva

Andra belastningen: testet görs omedelbart efter första belastningsprovet utan att rensa ut någonting

De övriga prestationskriterierna är:
Laddtid: Sidan laddar sidtid i sekunder

Första bytefördröjning: Tid från början av den ursprungliga navigeringen till den första byte

Börja göra: Tid från navigering till första innehållet

caching: % av statiska tillgångar som serveras via cachesystemet

Gzip-aktivering: % av text eller js-tillgångar som gzip kodades / komprimerades

Bildkomprimering: % bild komprimerad på sidan
Baserat på det kan du köra några hastighetsprov på samma eller olika sida och jämföra resultaten.

De Fler detaljer knappen kan du jämföra hastighetsprovresultaten i ett enda bord (samma URL-jämförelse).

2. Test av databasfrågor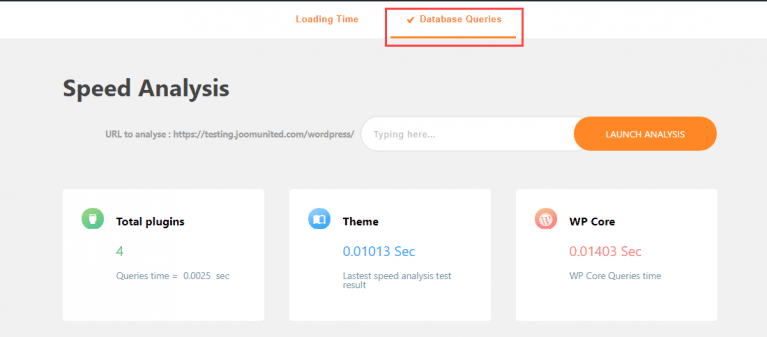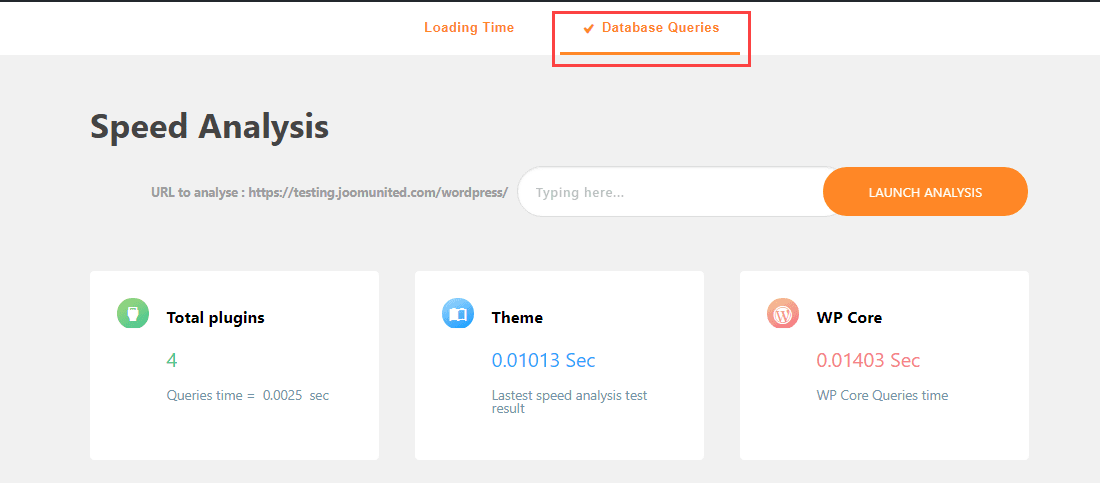 Databasprovningen avgör om du har prestationsproblem rörande databasfrågor. Välj en sida på webbplatsen och kör testet.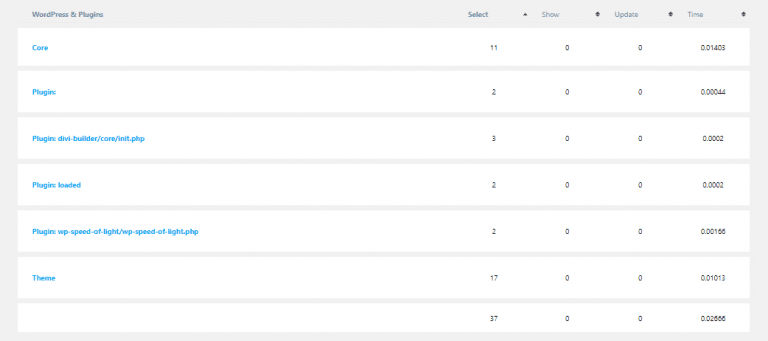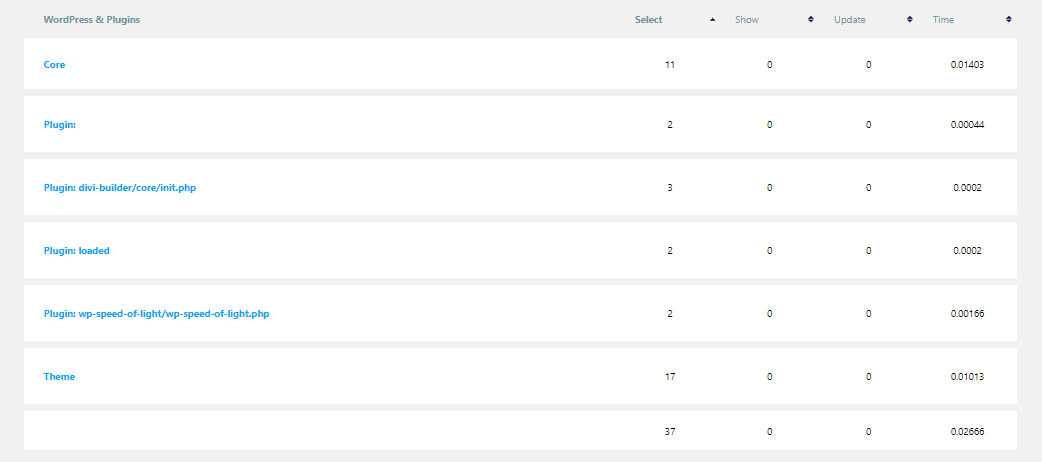 Du får separata resultat för WordPress-kärnkörning, genomförande av plugins och temaförsörjning.