1. trinn: WordPress Full Optimization
---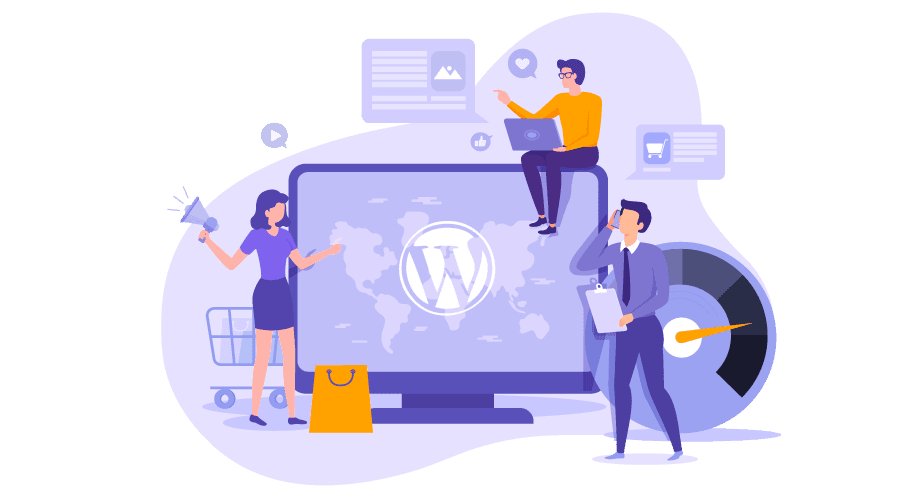 WP Speed of Light første lag med optimalisering brukes på WordPress, fra WordPress bare ved hjelp av plugin-konfigurasjonen.
Fullstendige optimaliseringsfunksjoner er:
Statisk filbuffersystem
Gzip-datakomprimering
Bufring av nettleser
Filegruppe: CSS, JS, Lokale skrifter, Google-skrifter
Minifisering av ressurser: HTML, CSS, JS
Spesifikk mobilbuffer per enhet
Fjern spørringsstreng
Automatisk hurtigbufferengjøring: etter intervall, på lagring, etter brukergruppe
Databaseopprydding
Cache Forhåndsinnlasting og forhåndshenting av DNS
2. trinn: Aktiver bildekomprimering
---
Vi anbefaler på det sterkeste å bruke et profesjonelt verktøy for bildekomprimering. WP Speed of Light er integrert med ImageRecycle-tjenesten, du får bildekomprimeringskvoter inkludert i medlemskapet ditt. Optimaliseringsalgoritmen er i stand til å redusere filstørrelsen på standard JPEG- og PNG-bilder med opptil 85% (5x +), mens de resulterende bildene er visuelt identiske med originalbildene. Her er planene våre:
WP Speed of Light gratis versjon: få en 20% RABATT kupong
WP Speed of Light 6 måneders støtte: få en 1 GB kvote tilgjengelig for alle nettsteder
WP Speed of Light 1 års støtte: få en 3 GB-kvote tilgjengelig for alle nettstedene dine
Tredje trinn: Internasjonal målgruppe >> Bruk et CDN
---
Bruken av CDN ( Content Delivery Network ) har vist seg å være effektiv, spesielt hvis du har et internasjonalt publikum. En CDN-integrasjon er tilgjengelig med alle de store CDN-ene på markedet som Cloudflare, Amazon Cloudfront, MaxCDN, KeyCDN og andre.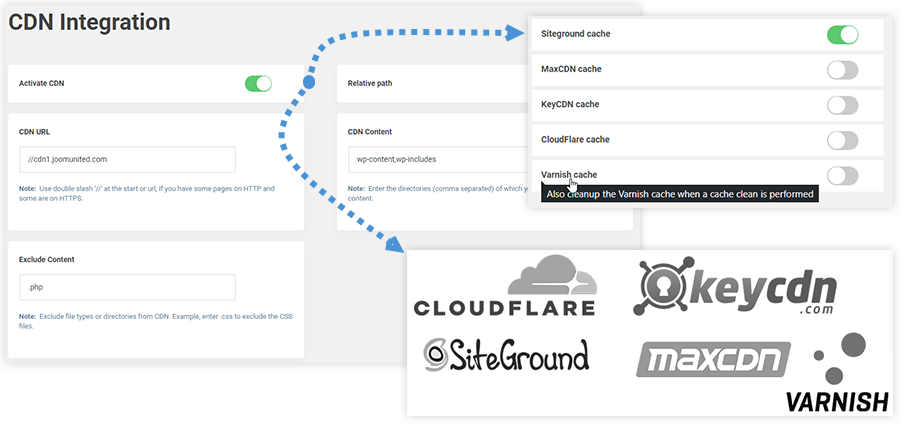 Fjerde trinn: Hastighetstesting og sammenligning
---
Optimaliseringen av et nettsted handler også om å teste ytelsen for å bestemme hvilke elementer som kan optimaliseres for å gi ytelse. Med WP Speed of Light kan du kjøre flere tester på samme side og åpne en sammenligningstabell. Vi har integrert med WebPageTest API (gratis) for å kjøre detaljerte hastighetstester på forskjellige elementer som:
Første lastetid
Andre lastetid
Første byttid
På tide å begynne å gjengi
Element servert fra cache i%
Elementer komprimert med Gzip i%
Prosent på komprimerte bilder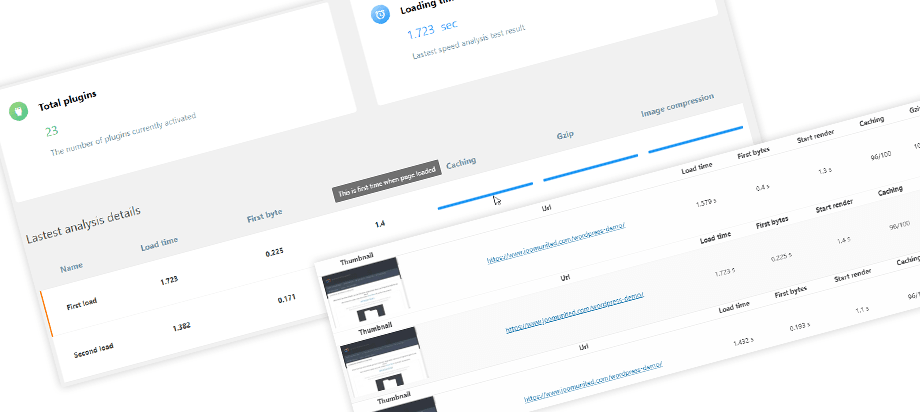 Fortsatt ikke sikker? Bruk Chrome-utvidelsen vår
---
Hvis hurtigbufferen har blitt servert ved hjelp av WP Speed of Light , har du et grønt symbol, hvis ikke er det grått, så enkelt som det! Videre kan du bestemme om skrivebordet, nettbrettet eller mobilbufferen blir servert. JoomUnited cache-sjekker viser også generell informasjon (gjelder alle nettsteder):  
Total lastetid for side
Lakk serverbuffer
Når lakkbufferen er blitt generert (nåværende eller forrige forespørsel)
Detaljer om lastetid etter element: Venter på nettlesersvar, Omdirigering (hvis noen), DNS-oppløsning, Koble til server
Detaljer om lastingstid etter element: Innholdssending, Reveive, Unload time, Dom time, Load time