WP Smart Editor : File & Table Manager
1. Bestandsbeheer
U kunt de Bestandsbeheerder kopen door op de knop te klikken " WP File Download ". Daar kunt u het geüploade bestand beheren en invoegen in de inhoud van een artikel dat u crate of bewerkt. Om dit te doen, klikt u gewoon op het bestand dat u moet invoegen en stelt u de voorkeur in aan de rechterkant van de pagina en klikt u op Dit bestand invoegen.
Om een ​​bestand te bewerken, klikt u erop en vervolgens op de WP File Download knop. Om een ​​bestand van de server te verwijderen, klikt u op het prullenbakpictogram in de kolom "Acties".
2 . Tafel Manager
Voor het maken van tabellen in de WordPress-editor is kennis van HTML / CSS vereist en het is bijna onmogelijk om de tabel te beheren voor gebruikers van inhoudredacteuren. WP Smart Editor bevat een lichte versie van de krachtige WP Table Manager plug-in, zodat u vanuit uw editor tabellen kunt maken, beheren en aanpassen, zoals als u Excel gebruikt.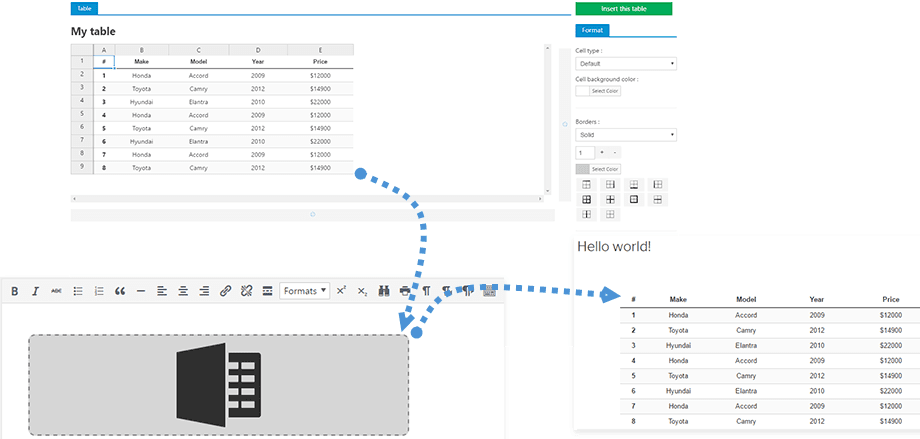 Om een ​​tafel aan te maken dient u op de plusknop te klikken met de tekst "Nieuwe tafel". Om een ​​rij of kolom toe te voegen, moet u de knoppen rechts en onderaan in het Excel-gebied gebruiken.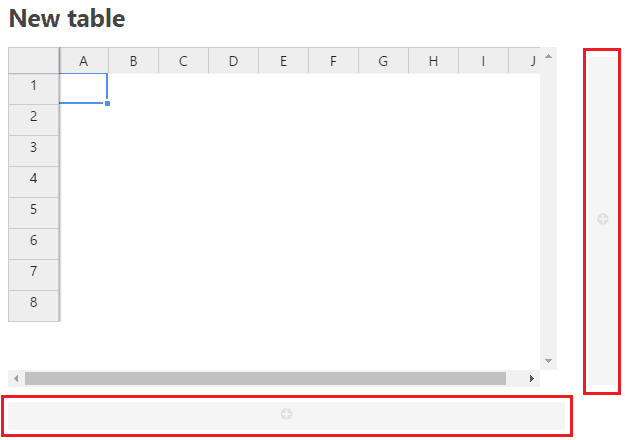 Om een ​​van de rijen of kolommen te verwijderen, klikt u met de rechtermuisknop op de rij of kolom en selecteert u de gewenste optie in het contextmenu.
Alle wijzigingen worden automatisch en bijna onmiddellijk opgeslagen door onze plug-in. Om een ​​tabel in een artikel in te voegen, moet u op de knop " WP Table Manager " klikken en de tabel die u wilt invoegen kiezen uit de lijst aan de linkerkant van de pagina en klikt u op de groene knop "Invoegen" in de rechterbovenhoek van de pagina.