WP Smart Editor : installatie
1. Installeer
Om onze plug-in te installeren, moet je het standaard WordPress installatieprogramma gebruiken of uitpakken en alle mappen in / wp-content / plugin plaatsen.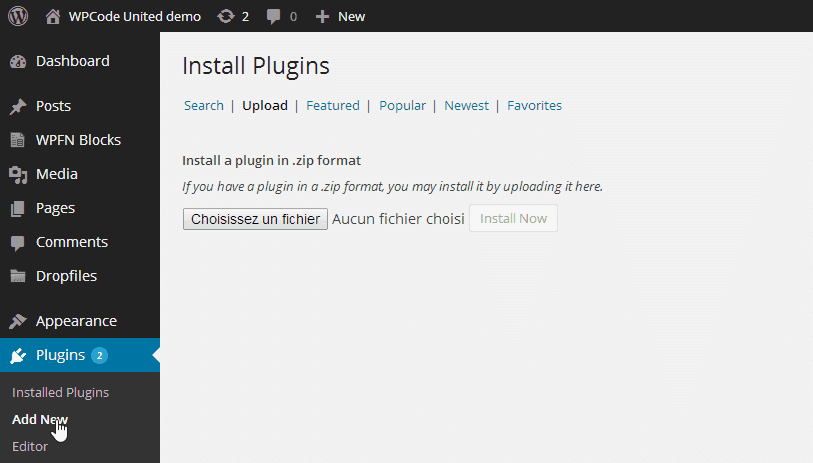 2 . Update de plug-in
Om de WP Smart Editor , kunt u de standaardupdater van WordPress gebruiken. U kunt de nieuwe versie ook verwijderen en installeren vanuit een .zip-bestand dat is gedownload op www.joomunited.com of wordpress .org. U verliest in ieder geval geen inhoud omdat alles in de database is opgeslagen.

Zorg ervoor dat u altijd de nieuwste versie heeft om beveiligings- en stabiliteitsproblemen te voorkomen.