Item Rating : installatie
1. Installeer
Onze component is compatibel met Joomla 3.x. Alle functies en integraties van derden zijn inbegrepen in alle lidmaatschappen.
Om onze component te installeren, moet u het .zip-bestand downloaden en het standaard Joomla installatieprogramma gebruiken.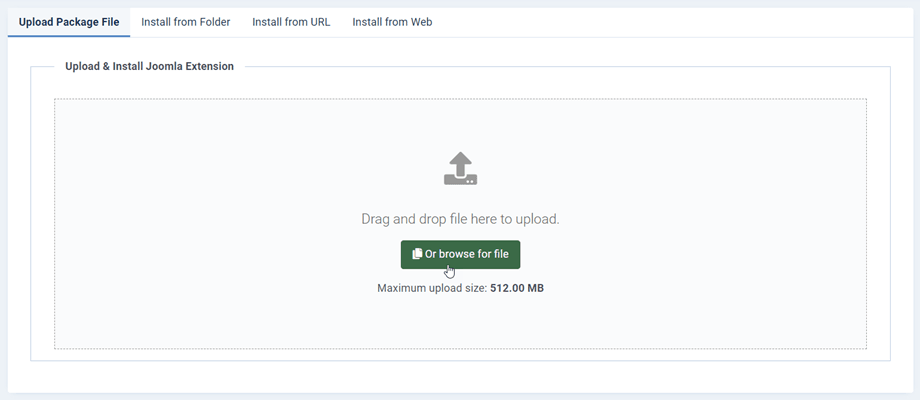 2 . Update en automatische updater
Om de extensie bij te werken, kunt u een nieuwe versie over de oude installeren door het ZIP-bestand te downloaden van JoomUnited of gebruik de automatische updater (aanbevolen).

De automatische updater, die de updatemelding pusht, is ingebed in de Joomla extensie die u hebt geïnstalleerd. U krijgt dus een melding zoals elke andere extensie in het dashboard of via het menu:  Extensie> Beheren> Menu Update.
Log in op uw account om te updaten
U moet inloggen op uw JoomUnited-account om al uw JoomUnited Joomla extensies bij te werken. Om in te loggen gaat u naar de hoofdconfiguratie van de component en klikt u vervolgens op de  Tabblad Live update. Onderaan vind je een login-knop.  
Voer uw JoomUnited-gegevens in, dezelfde die u gebruikt om hier in te loggen @ www.joomunited.com
De knop wordt oranje, gefeliciteerd! u kunt nu alle JoomUnited-extensies op deze website bijwerken! Als je lidmaatschap is verlopen, ontvang je een vernieuwingslink en een tekst waarin dat wordt uitgelegd.