3 minutes reading time
(538 words)
3 New Features to the WordPress Table Manager
2016's off to a great start as we introduce three new features to our WordPress Table Manager plugin that'll make table creation and management a breeze for just about anyone.
Looking for a robust table management solution for client websites?
From pricing tables to product comparisons, this plugin offers powerful features to present data in a clear and user-friendly manner.
Get the competitive edge now!
Cell Freezing
Cell freezing enables you to freeze lines and columns so it remains in place as you scroll through the table. In other words, your table will always display the fixed line or row no matter what.
You can freeze up to 5 columns or rows as well as define a fixed table height to prevent lay-out issues.
To freeze a column or row, click on the table manager from the WordPress composer and open the Table tab. Scroll down to select which of the first five columns or rows you'd like to freeze. You can also set the table height from here.
Modifications are saved automatically, so you can see the changes as soon as you update the post or page.
Filter Your Data Easily
Using the table below, it's easy to retrieve data for a specific make or model, for example, thanks to our second new feature: column data filtering.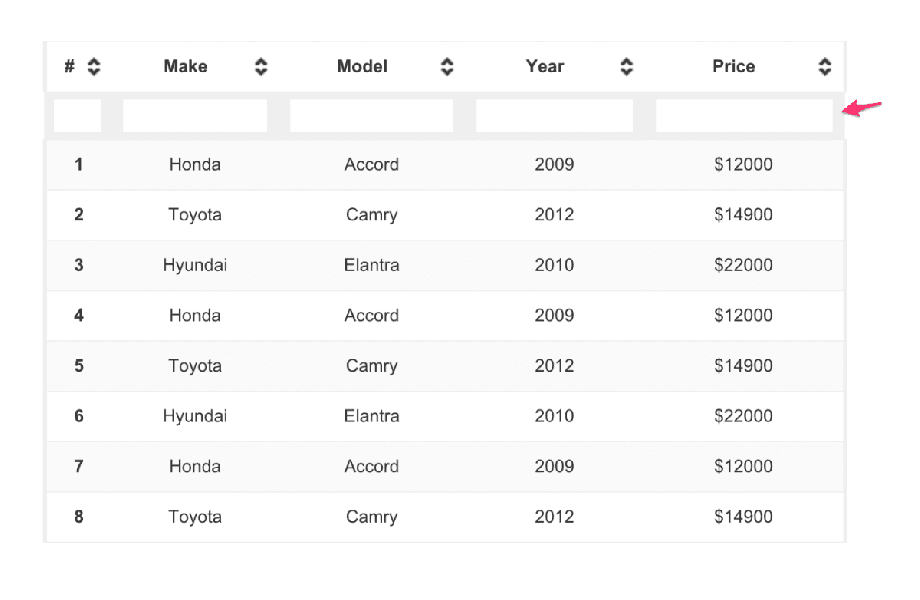 By enabling this feature, a text field will appear under all of the columns where you can type a keyword that are available within a specific column.

The table automatically hides irrelevant data and instead display only data that matches the keyword inputted.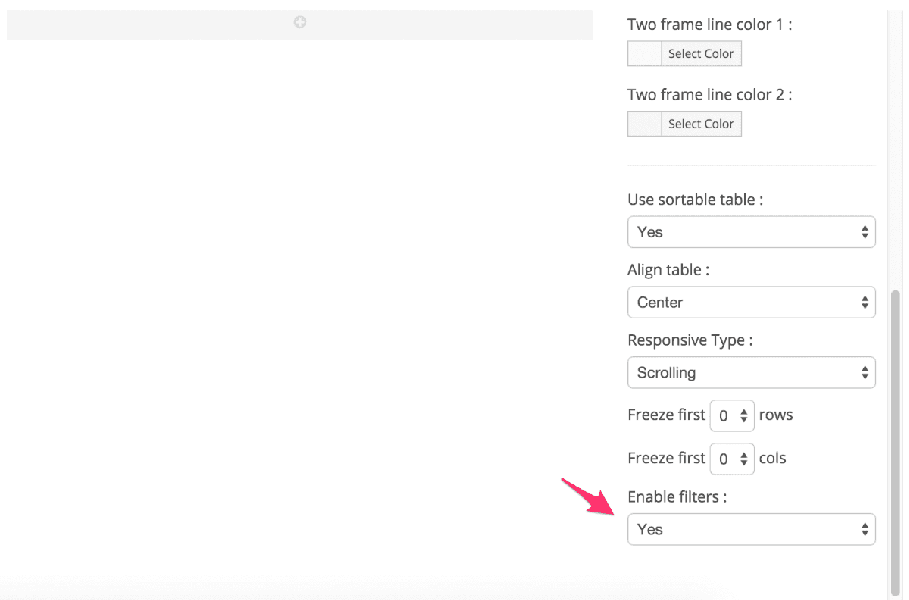 To enable filtering, simply enter Edit mode on the Visual Composer, click on the Table tab, and scroll down to enable filters.
More Context with Tooltip
Finally, we have the tooltip feature, which is our solution for when you need to add more information to table data without sacrificing the table's overall layout.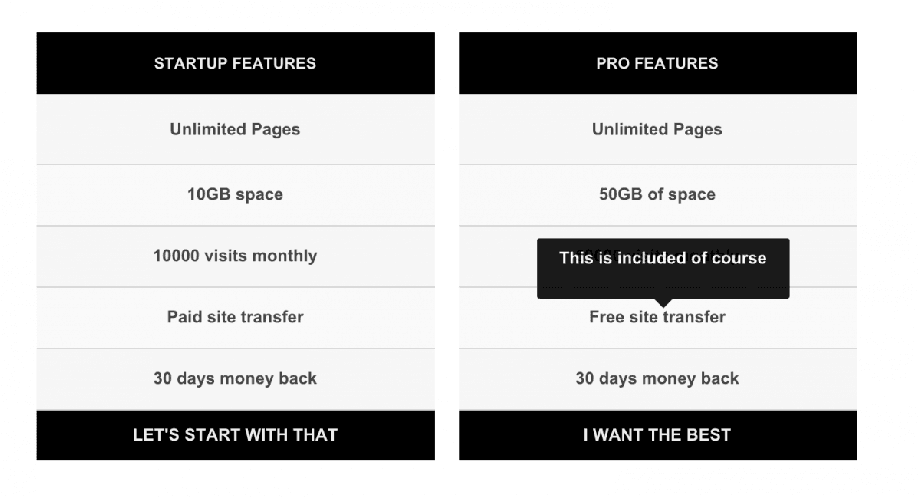 To add a tooltip, you need to enable the Tooltip feature in the config section of the plugin settings.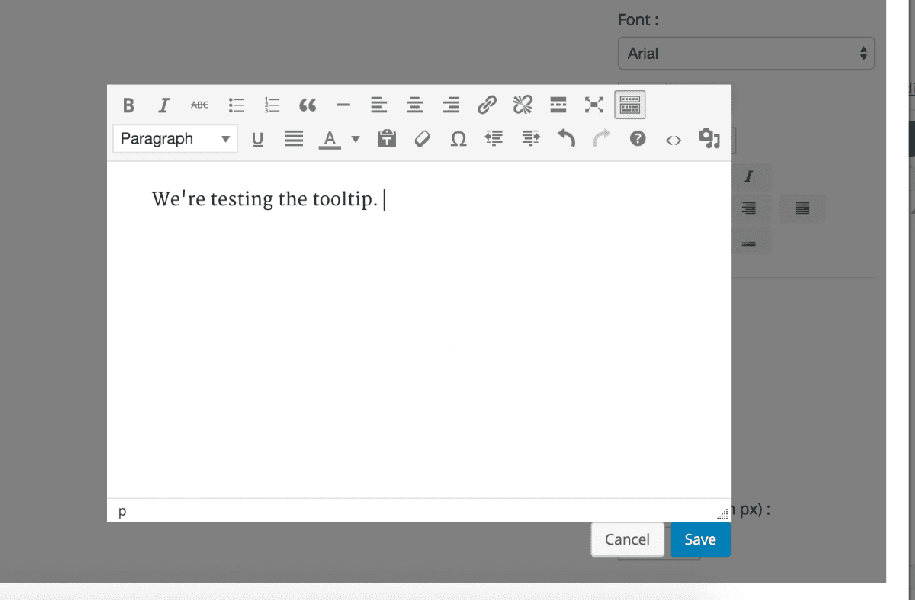 Once you've enabled tooltips, go to your table manager and click on a cell and edit its tooltip content. A visual composer appears where you can add content. You can then publish the post and hover your mouse over the cell to test the tooltip. You also have the option to edit the tooltip's width.
The WP Table Manager takes out the HTML guesswork out of creating and publishing tables on your WordPress site. You can easily edit table data as if you were working on an Excel spreadsheet.
With these three new features, your productivity is sure to improve. Take it for a spin and see what you can accomplish!
Calling all webmasters!
Enhance your client websites with WP Table Manager. Easily manage and customize tables, charts, and spreadsheets, providing clients with dynamic and engaging data visualizations.
Upgrade your web design services today!
Your Thoughts
We'd love to hear from you. Let us know what you think about these three new features in the comments below. If you bump into any roadblocks during testing, we'd be happy to help!
Stay Informed
When you subscribe to the blog, we will send you an e-mail when there are new updates on the site so you wouldn't miss them.
Comments
No comments made yet. Be the first to submit a comment